International Death Penalty News 2021, Issue 30: Bangladesh, China, Iran, Myanmar, Nigeria, North Korea, Pakistan, Sierra Leone, Thailand, United States of America
July 23, 2021
IDPN 2021 Issue 29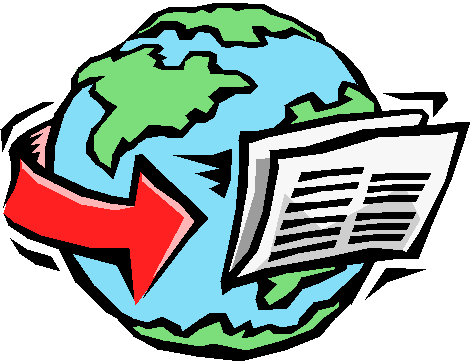 Bangladesh: On Thursday, July 15, 2021, 37-year-old Asaduzzaman Ponir was executed by hanging at Kashimpur High Security Prison. He was convicted in 2008 of organizing the suicide bombing of Udichi Shilphi Goshti, a secular cultural group in the northeastern district of Netrokona. Eight people were killed in the explosion, including an alleged suicide bomber.
China: In a case that has sparked outrage throughout the nation, a father who is accused of throwing his children down 15 floors, killing them, has been indicted for murder. At the time of the crime, it was thought that the children fell, and there was much sympathy for the father, who appeared distressed at finding his children dead on November 2, 2020. However, a police investigation discovered that the father and his new girlfriend conspired to throw the two infants down 15 flights to kill them. The girlfriend insisted that the father, Zhang, kill his children if he wanted to marry her.
Iran: On Tuesday, July 13, 2021, three men, Raouf Rezaeifar, Mohammad Farokhi and Hashem Bavarmand, were executed by hanging at Isfahan Central Prison. All were convicted on drug related charges.
On Wednesday, July 14, 2021, 36-year-old Farzan Masoumzadeh and 57-year-old Omid Yari were executed by hanging at Rasht Central Prison. Farzan was convicted of holding the daughter of an acquaintance hostage over a monetary dispute. After three days, Farzan killed the girl. He was convicted of murder and sentenced to qisas, that is, retribution in kind. Omid was also convicted of murder and sentenced to qisas. In the Iranian legal system, there is no distinction made between murder, self-defense, and involuntary murder.
On Sunday, July 18, 2021, Sufi Hossein Mohammadi was executed by hanging at Zanjan Central Prison. Sufi, who was arrested approximately nine years ago, was convicted of murder and sentenced to qisas, that is, retribution in kind.
On Sunday, July 18, 2021, Babak Aslani and Mohsen Asl-Hosseini were executed by hanging at Urmia Central Prison. Both men were convicted of murder and sentenced to qisas.
On Monday, June 19, 2021, Hossein Sadeghi was executed at Isfahan Prison. He was arrested five years ago and convicted of drug trafficking.
Myanmar: Since February 1, 2021, military tribunals have sentence 65 people to death for protesting the military coup taht removed elected government officials from office and declared martial law. Over 900 people have also been killed during the protests while over 5,000 people have been arrested since the coup. No executions have been carried out since 1988. Human rights activists have argued that the military tribunals are unfair and that prisoners have been tortured during their imprisonments.
Sixteen people have been sentenced to death for the murder of brothers 24-year-old Aung Moe Hein, 19-year-old Htin Khant Moe Hein, and their father, Sein Moe. Nine of the 16 people have not yet been caught. Sein and his sons were found dead by stabbing on March 15, at their home. Among those sentenced to death are Wai Yan Win Myint, Lapyae Wun, Soe Moe Paing, Yan Naing Soe, Kyaw Kyaw Naing, Zin Mar Tun, and Hla Hla Naing.
Nigeria: Five people, including two police officers have been sentenced to death for kidnapping Alh Muhammed Umar Barkindo, a cattle dealer on November 25, 2011. The police officers have been identified as Corporal Friday Udo and Corporal Saturday Okorie, while the other three were identified as Walter Jack Udo, Udo Moses Akpaetuk Udo Okon Etim.
On Friday, July 16, 2021, 44-year-old Tosin Shodunke was sentenced to death after being convicted of armed robbery. The execution will be carried out by hanging. Tosin pled not guilty to the charges, however the court was convinced beyond a reasonable doubt and convicted him.
On Friday, July 16, 2021, Adeyemi Morenikeji was sentenced to death for strangling to death 51-year-old Racheal Oyewumi Ayanwale on April 11, 2019. Morenikeji was also sentenced to 14 years in prison, with hard labor, for robbing the deceased victim. Morenikeji had previously worked for the victim and her husband, however, they fired him.
North Korea: Approximately 50 North Korean escapees have been repatriated by Chinese officials. Some of the escapees were air force pilots. Upon their return, all will face severe punishment and could be sentenced to death. Escaping North Korea is difficult and many seek to make it to South Korea, however the coronavirus pandemic has made it even more difficult. China is known to return escapees to North Korea, however that has also been limited by the pandemic, and many of the escapees have been in prison in China for some time.
Pakistan: On Monday, July 19, 2021, Aizaz Qureshi was sentenced to death for murdering Jibran, after the two had an argument over a finical dispute in March of 2020.
Sierra Leone: A bill has been introduced that would abolish capital punishment in the nation. Currently a person can be sentenced to death for murder, robbery with aggravation, mutiny, treason, and other related offenses. If passed into law, alternative punishments would be permitted for those crimes.
Thailand: An appeals court has upheld the death sentenced of 39-year-old Prasittichai Khaokaew, a former schoolmaster, who is convicted of shooting to death three people, including a child. Four others were also injured. The shooting occurred while Khaokaew was robbing a gold shop in Lop Buri province on January 9, 2020.
United States of America: On Friday, July 16, 2021, 45-year-old Michael Gargiula was sentenced to death in California for murdering two women during the early 2000s. Gargiula, dubbed the "Hollywood Ripper," murdered 22-year-old Ashley Ellerin in February 2001, and 32-year-old Maria Bruno in December 2005. Gargiula's trial drew media attention due to the testimony of actor Ashton Kutcher, who had planned to go on a date with Ashley the night she was murdered. Gargiula has denied murdering the women. Gargiula was arrested in 2008, after he attacked a woman who survived and testified at his trial. Additionally, Gargiula also faces murder charges in Illinois from a 1993 attack. Gargiula will face years of appeals before being executed. In addition, California Governor, Gavin Newsom, has issued a moratorium on executions in the state.
Forty-nine-year-old George Brinkman was sentenced to death in Ohio in 2018, for the murder of 42-year-old Suzanne Taylor, and her daughters, 21-year-old Taylor Pifer and 18-year-old Kylie Pifer. The three women were killed in North Royalton. One day after the murder of the three woman, Brinkman also murdered 71-year-old Rogell "Gene" John and 64-year-old Roberta "Bobbi" John at their Lake Township home, where he was house-sitting. Brinkman was also sentenced to death for murdering Gene and Bobbi. But now, the Ohio Supreme Court has overturned his death penalty for the murder of the three women because Brinkman was not informed of his right to question witnesses during a plea hearing. However, Brinkman will remain on death row in Ohio due to his death sentence for the murder of the Gene and Bobbi.
The Justice Department has announced that, under guidance from the new administration, they will no longer be seeking the death penalty in seven federal cases. This announcement comes less than one month after Attorney General Merrick Garland announced a moratorium on federal executions, as well as a review of the way executions are carried out.
For more information regarding how your financial support can help, please click here.