International Death Penalty News, Issue 50: China, Democratic Republic of Congo, Indonesia, Iran, Japan, North Korea, United States of America
December 11, 2020
IDPN 2020 Issue 50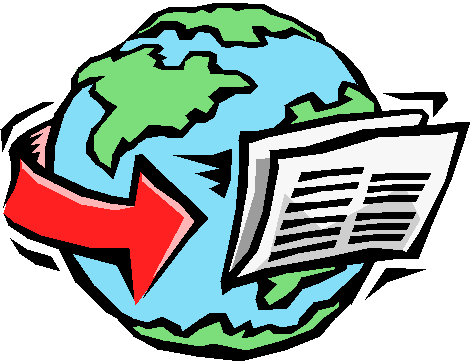 China: It has been reported that on Thursday, December 3, 2020, Huang Yichuan was executed. Huang was convicted of stabbing three children and one parent outside Shanghai World Foreign Language Primary School on June 28, 2018. Two of the children died as a result of the attack and Huang was sentenced to death in May of last year. The Shanghai No. 1 Intermediate People's Court announced the execution. Huang was able to meet with his family prior to the execution.
Democratic Republic of Congo: A court has sentenced 14 men to death after they were convicted of murdering twin brothers by burning them alive. Eleven other people were also charged. Nine of them have been acquitted and two others have received separate proceedings. The twin brothers were 28-year-old aspiring rappers on the way to a concert when they were beaten and killed after they were accused of stealing a motorcycle.
Indonesia: Thirty-five-year-old M. Kasem bin Abdullah has been sentenced to death by the Idi District Court in East Aceh. Abdullah has been convicted of smuggling crystal methamphetamine from Malaysia into Indonesia in April 2020. Three others, 32-year-old Basri bin Rusli, 45-year-old Aji bin Abdullah, and 23-year-old Teja Saputra bin Edi Junaidi, were also convicted. They were sentenced to life in prison. Twenty-three-year-old Junaidi bin Aji was also convicted and given a 20 year imprisonment.
Iran: Three men who were convicted of participating in anti-government protests in 2019 and sentenced to death have been granted retrials. The names of the men who will have their cases reviewed by the Supreme Court have not been identified, nor has it been stated when the review would occur. Many of the capital cases resulting from the protests have drawn international condemnation.
On Monday, November 30, 2020, Hamed Qareh Oghlani was sentenced to death and also received a prison term of 13 years and 3 months. Hamed was changed and convicted of "propaganda against the state," "having connection with foreign media," and "insulting the leader." Prior to his arrest, Hamed worked at installing security cameras and had obtained a master's degree in computer architecture. Since his arrest, his family has been threatened with blasphemy charges if they pursue his case.
On Monday, December 7, 2020, Behnam Kamal Asghari was executed in Mahabad Prison. On Wednesday, December 9, 2020, Daniel Divani-Azar was executed at Miandoab Prison. Both were sentenced to qisas, that is retribution in kind, for the murder of Sadegh Barmaki. The murder was recorded and made public, which resulted in widespread public outrage.
Japan: In 1983, Sakae Menda became the first person released from death row in Japan, after he was acquitted during a retrial. He died of natural causes on Saturday, December 6, 2020, at the age of 95. Sakae was sentenced to death for a murder-robbery in 1950, after he was coerced into confessing and evidence supporting his alibi was deliberately withheld. Further, false witness testimony was used to convicted. While in prison, Sakae taught himself to read and write so that he could file his own appeals, eventually earning himself a retrial and acquittal. He spent 34 years of his life in prison and following his released, he campaigned against capital punishment in Japan and abroad.
North Korea: On Saturday, November 28, 2020, a public execution was held in the secretive nation. The execution was carried out by firing squad. The name of the person executed has not been reported. The individual was convicted of smuggling across a sealed-off border with China, which is a bread of coronavirus rules. North Korea claims that it has not had any coronavirus cases, however the secretive nation has allegedly been operating under "ultra-high-level emergency quarantine measures."
United States of America: The federal government had planned to executed Lisa Montgomery on Tuesday, December 8, 2020. Her execution has been rescheduled to Tuesday, January 12, 2021. Lisa is convicted of the murder of Bobbie Jo Stinnett, and stealing Bobbie Jo's unborn child, on December 16, 2004, in Skidmore, Missouri. Lisa's execution was rescheduled due to her lawyers testing positive for COVID-19.
On Wednesday, December 9, 2020, David Sneed was scheduled to be executed in the state of Ohio. His execution has been rescheduled to April 19, 2023. David is convicted of the murder of 26-year-old Herbert Rowan on November 19, 1984, in Canton, Ohio. His execution has been rescheduled due to Ohio's ongoing problems obtaining execution drugs, which you can read more about here.
On Thursday, December 10, 2020, Brandon Bernard was executed by the federal government. He was pronounced dead at 9:27 pm local time, inside the execution chamber at the Terra Haute Federal Correctional Institute in Terra Haute, Indiana. Brandon was 40 years of age. He was convicted and sentenced to death for his part in the carjacking and murder of Stacie Bagley on June 20, 1999, in Killeen, Texas.
On Friday, December 11, 2020, Alfred Bourgeois was executed by the federal government. He was pronounced dead at 7:49 pm local time, inside the execution chamber at the Terra Haute Federal Correctional Institute in Terra Haute, Indiana. Alfred was 56 years of age. He was executed for sexually molesting and murdering his 2-and-a-half-year-old daughter JG, at the Corpus Christi Naval Air Station in Texas on July 28, 2002.
Mike DeWine, the governor of Ohio, has announced that lethal injection is no longer an option for executions in the state, while also strongly suggesting that there will be not executions carried out in the state of Ohio during the 2021 year. Governor DeWine, who helped write the capital punishment law for Ohio in 1981, stated that he still supports capital punishment, but has come to question its value.
On Monday, December 7, 2020, Kentucky death row inmate Parramore Lee Sanborn died. He was 75 years of age. His cause of death has not been reported, although he has been in the hospital since November 20, 2020. Parramore was sentenced to death for the rape and murder of a 43-year-old Barbara Heilman on October 12, 1983.
The Nevada Supreme Court has overturned the death sentence of Carlos Gutierrez, by a 4-3 ruling. The Court narrowly ruled that Nevada had violated the Vienna Convention on Consular Relations when police and prosecutors failed to notify Carlos of his right to seek consular assistance from his government. Further, based on mitigating evidence that was presented, the denial of consular assistance was prejudicial.
The death sentence of Clifton Lamar Williams has been reduced to life in prison by the Texas Court of Criminal Appeals. Clifton had previously been sentenced to death for the murder of 93-year-old Cecilia Schneider, in her home in Tyler, Texas on July 9, 2005. The court reduced Clifton's sentence, ruling that he was intellectually disabled and therefore could not be executed.
For more information regarding how your financial support can help, please click here.