"I don't get why we have to take this class.  You're either a Christian or you're not!  Its not like some required college class is going to change my mind."  A murmur spread throughout the class – most agreeing, while freshman remained shocked by the blunt outburst.  The professor appeared unfazed.  Instead of answering, he questioned back, in the same tone, "Why do you make New Year Resolutions?  You are who you are – is that really going to change?"  No one responded for a minute.  "That's different," a voice muttered indistinctly.  "How?" the professor asked.  There was silence for a minute – no one responded.  "How is it different?" the professor asked again.  "Both are a personal choice to change your life – so how are they different?"  "New Year resolutions," one student ventured, "are a change of lifestyle with tangible, identifiable goals and results.  Becoming a Christian is just choosing to believe in fairytales and myths instead of science."  "Interesting perspective," the professor stated.  "But is that true?  While the existence of God can be neither proven nor disproven by science, many people, many events from the Bible have been verified by science."  "Seriously?!" the student asked incredulously.  "Absolutely," the professor replied.  "Becoming a Christian is more than just believing.  Salvation requires repentance of sins – a change of lifestyle."
One year ends, and another begins.  The new year often symbolized a time of renewal, a time of change.  Many will focus on personal goals – appearance, money, position – all worldly ambition.  But some will challenge themselves.  Some will make a life altering change.  Will you be one of them?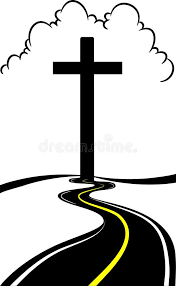 It is often referred to as the journey to salvation.  And for some, it can be quite a journey to get to a point in their lives where they are open and willing to accept Christ as their Lord and Savior.  When that happens, it is a defining movement in the life of any Christians, and a joyous one!  But it is not the end of the journey; it is just the beginning!  Being a Christian is a life-long journey.  This year, we are going to undertake the journey together – like friends meeting up for a road trip!  Any journey however long, has a beginning, and the beginning of this journey is Salvation.
Salvation is the key element of the Christian faith.  Salvation is where a Christian's journey begins.  But what is salvation? (John 5:24-27)  How is it achieved? (Romans 10:9-10, Ephesians 2:8-9) And who needs it? (Romans 3:23)  And why is it important? (Romans 6:23)  
Salvation is not just the belief in Jesus Christ – most scholars (even secular scholars!) agree that Jesus Christ was a real person!  He existed and caused political problems around AD 30, eventually being executed by crucifixion.  Few reputable scholars disagree with these assertions.  Yet that does not make them Christians!  Demons also recognized Jesus, and knew who He truly was.  (Matthew 8:28-29; James 2:19)  Yet that does not make them Christians!
In Matthew 4, verse 17, Jesus began His ministry with these words: "Repent [change your inner self—your old way of thinking, regret past sins, live your life in a way that proves repentance; seek God's purpose for your life], for the kingdom of heaven is at hand."  (AMP)  The first word (recorded) that Jesus spoke in His ministry was "Repent."   Repentance was a theme throughout Jesus ministry.  To those whom He helped, Jesus would often say, "Go and sin no more."  (John 8:11)  Jesus came to not only save, but to teach us how to be saved.
If we say we have fellowship with him while we walk in darkness, we lie and do not practice the truth. But if we walk in the light, as he is in the light, we have fellowship with one another, and the blood of Jesus his Son cleanses us from all sin. If we say we have no sin, we deceive ourselves, and the truth is not in us. If we confess our sins, he is faithful and just to forgive us our sins and to cleanse us from all unrighteousness. If we say we have not sinned, we make him a liar, and his word is not in us.  (1 John1:6-10, ESV)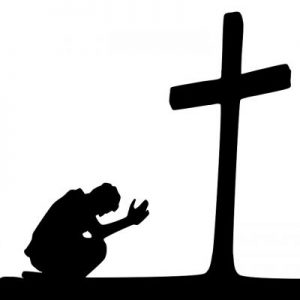 When we become saved in Christ, we repent of our sinful ways, our earthly, worldly ways.  We are to turn away from them completely; court them no more!  That is the mark of the truly saved – earnest repentance.  Just as there is a difference between those who know of Jesus Christ and those who know Jesus Christ in their hearts, there is a difference between those who show repentance to the outside world and those who show repentance to the Lord.  And God knows the difference – He cannot be fooled!
Our sins before the Lord are numerous, yet all have been forgiven.  We are still to repent of those sins.  Some sins, may not seem like sins at all.  Some sins are morally acceptable by society.  Some sins are encouraged by society.  Are you wiling to stand against society?  Against your friends?  Against your family?
Repentance is not just asking for forgiveness for your sin; it is, as Jesus said, sinning no more.  That means standing up to society, to your friends, to your family who encourage you to engage in sinful behavior.