Happy Birthday President Taft: William Taft, 27th President of the United States
"We can't have a decent government unless those in power exercise self-restraint." He was the first president to golf, the first president to own a car (converting the stables into a garage), and the first president to throw out the first pitch in a baseball game. He is the last president to have facial hair. After allegedly becoming stuck in the bathtub, he super-sized the bathtub in the White House. He is William Howard Taft, 27th President of the United States, serving from March 4, 1909, until March 4, 1913. William was born on September 15, 1857, in Cincinnati, Ohio, and was one of six children.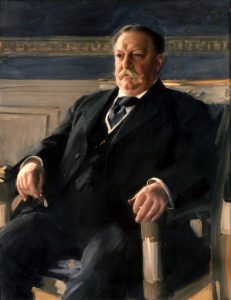 During his youth, William attended Cincinnati's First Congregational-Unitarian Church, along with his parents. William became a member and an enthusiastic participant in the church at a young age. However, as his political career began, he was unable to attend as much as he would have liked.
William attended a private school before going on and graduating from Yale College (now Yale University). He then attended Cincinnati Law School, becoming a lawyer in 1880. In 1886, William became the youngest judge in the state of Ohio at the age of 29. Also that year, on June 19, 1886, William married Helen Herron, whom he met while attending a sledding party.
After graduating, William worked first as an Assistant Prosecutor in Hamilton County. Then he worked as a local Collector of Internal Revenue before being appointed as judge of the Superior Court of Cincinnati. In 1890, President Benjamin Harrison appointed William as the youngest ever Solicitor General of the United States, before William became a judge on the newly created 6th Circuit Court of Appeals. During this time, William also served as the first dean and a professor at the University of Cincinnati.
In 1900, William was appointed by President William McKinley to be chairman of a commission to organize a civilian government in the Philippines. William took his wife and three children to live in Southeast Asia for four years, visiting China, Japan, and the Vatican. It was during his time as the civilian governor-general of the Philippines that William showed his dedication and single-mindedness to the task at hand, becoming popular with both nations.
William's dream was to be appointed to the Supreme Court, a position offered to him several times by President Theodore Roosevelt, while in the Philippines. William declined each time, feeling that the job he was currently doing was not yet finished. This dedication would become a great source of frustration for his political colleagues, especially as president.
In 1904, William was appointed Secretary of War, a position he remained in until becoming president. During this time, President Roosevelt began touting William as his successor. Roosevelt also kept increasing William's responsibilities. William was initially reluctant to run for president, as his ambitions lay in the direction of the Supreme Court. However, William eventually saw the logic in running for president and ran a vigorous campaign, defeating his opponent, William Jennings Bryan.
William was not the president people expected him to be. William was a strict believer in the law and using laws and judges to solve problems. This also led him to being a believer in precedent, which limited his flexibility and creativity when solving problems. His relationship with the press was tedious, as he was unavailable for interviews and photo opportunities, a contrast to his predecessor.
One of President William Taft's first actions was to reorganize the State Department, as the world had changed since its creation 100 years earlier. William helped coin the terms "shirt sleeve diplomacy" and "open door policy" concerning relationships with China and Latin America. William also supported policies of peace with the rest of the world. Some of the policies supported by President William Taft caused concern in the Senate, as Senators felt William was surrendering too much national interest.
The first meeting of a Mexican president and United States president occurred in 1909, in El Paso, Texas, and Ciudad Juarez, Mexico. It was also the first time an American president crossed the Mexican border. An assassination attempt was discovered on the morning of the meeting. The man was standing only a few feet from both presidents.
Domestically, President William Taft imposed a corporate income tax.  He supported Booker T. Washington's efforts to "uplift" African-American citizens.  He also vetoed a law imposing a literacy test for unskilled laborers. President William Taft also admitted the states of New Mexico and Arizona into the Union. However, William failed to present a solid stance on big business and tariff proposals, causing a divide in the Republican Party.  This lead to Roosevelt running against him in the 1912 election as a third-party candidate. Woodrow Wilson easily defeated Taft and Roosevelt. William referred to the presidency as the "loneliest job in the world."
After leaving office, William became a law professor at Yale Law School. He was also elected president of the American Bar Association and wrote several articles and books.  Most notably, William wrote a series on American legal philosophy. He spoke out against the 18th Amendment (prohibition of alcohol), predicting the problems it would create. William continued to speak out in favor of world peace, promoting the idea of a League of Nations. Upon World War I breaking out, William continued to support world peace, but was also in favor of the draft. He joined the Connecticut Home Guard, an organization formed to perform many of the duties performed by the National Guard, which was deployed overseas for the war.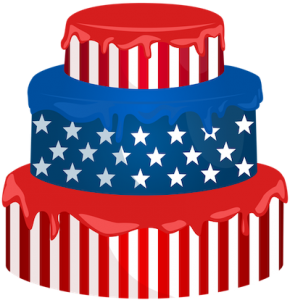 In 1921, William was finally able to accomplish his dream: he was appointed chief justice of the Supreme Court by President Warren Harding, with nearly unanimous approval by the Senate – only four votes against him. William became the only person to head both the executive and judicial branches of the government.  As Chief Justice, William became the first former president to swear in a new president. Also as Chief Justice, William traveled to England to study their courts and implemented some of his findings.  This allowed the Supreme Court of the United States to function more efficiently, by giving the court more control over its docket. William also helped spearhead the campaign to build a separate Supreme Court building, which had previously operated in the Old Senate Chamber. The new building also provided each justice with their own offices. The building was completed five years after William's death.
William always regarded his time as Chief Justice as the highlight of his political career saying, "I don't remember that I ever was president." William served as Chief Justice for nine years, retiring after suffering two heart attacks, even though he had lost a significant amount of weight after leaving the presidency. His weight loss likely prolonged his life and helped resolve several health issues. He was also experiencing hallucinations. William Taft died on March 8, 1930, in Washington, DC, one month after retiring. He was 72 years of age. His funeral was the first to be broadcast over the radio. William was buried in the National Cemetery in Arlington, Virginia. John F. Kennedy is the only other president to be buried there. Three other Supreme Court Chief Justices are also buried there.
Happy Birthday Mr. President!
For more information regarding how your financial support can help, please click here.