Happy Birthday President Trump: Donald J. Trump, 45th President of the United States
"No dream is too big.  No challenge is too great.  Nothing we want for our future is beyond our reach."  He refuses to drink alcohol and also does not smoke.  He is the richest man to become President.  He is the only President to have been married three times, with two divorces.  He is the only President to have won a Razzie Award and to have hosted his own reality television show.  He is Donald J. Trump, 45th President of the United States of America, serving from January 20, 2017, until  January 20, 2021.  Donald John Trump was born on June 14, 1946, in Queens, New York City, New York.  He was the fourth of five children.  He attended Kew-Forest School through 7th grade.  His parents then placed him in New York Military Academy, believing that he needed better discipline. 
Then he went on to attend Fordham University in 1964, transferring to Wharton School of Business of the University of Pennsylvania in 1966.  Donald transferred because Wharton was one of the few schools that offered a real estate studies program at the time.  Donald's parents became wealthy through real estate development.  His father and grandmother started their own company Elizabeth Trump and Son.  Throughout college, Donald worked for the company, graduating in May of 1968, with a Bachelor of Science degree in economics.
In 1977, Donald married his first wife, Ivana Zelníčková.  They had three children together – Donald Jr., Ivanka, and Eric.  Ivana, from the former Czechoslovakia, and Donald divorced in 1992 after it was discovered Donald had an affair with actress Marla Maples.  Donald married Marla in 1993 after she had given birth to Donald's fourth child, Tiffany.  Donald and Marla then divorced in 1999.  In 2005, Donald married his current wife, Slovene model Melania Knauss.  They have one child together, Barron.  Melania became a US citizen in 2006.  She is the second First Lady to be from another country.
Donald did not serve in the Vietnam War, nor was he drafted. He is one of the few presidents with no prior military or government service experience before being elected.  In 1971, Donald took over the family business and renamed it The Trump Organization.  Shortly after taking over the company, Donald made his first major real estate deal.  He purchased a half-share in the decrepit Commodore Hotel in Manhattan.  Along with his brother Fred and the Hyatt hotel chain, the hotel was completely remodeled into the Grand Hyatt Hotel.
At the same time, Donald finalized negotiations to develop and build Trump Tower, a 58-story skyscraper.  Since its completion, Donald and his family have resided in the penthouse condominium, with the headquarters of The Trump Organization also being located in the Tower.  Beginning in 2003, Trump Tower also served as the setting for Donald's hit reality show, The Apprentice.
In 1986, Donald took over repairs on Central Park's Wollman Rink, after the previous contractor failed to deliver on their two-year promise.  Donald completed the project in three months and $775,000 under budget. 
Throughout the years, Donald has been involved in numerous projects in New York City, including the renovation of a swaying building in Columbus Circle, later renaming it Trump International Hotel and Tower; renovating a building at 40 Wall Street, later renaming it Trump Building; building Trump Place along the Hudson River; building Trump World Tower across from the headquarters of the United Nations; and the renovation of Hotel Delmonico, which was renamed Trump Park Avenue.  He also purchased, built, or manages approximately 18 golf courses.
In 1978, Donald became interested in building casinos in Atlantic City, New Jersey.  In 1995, he founded Trump Hotels & Casino Resorts, a publicly-traded company, which obtained ownership of many of his casinos.  Between 1991 to 2009, his hotel and casino businesses have been declared bankrupt six times. 
In the late 2000s, Donald began expanding his business beyond New York, with hotel towers in Chicago, Las Vegas, Washington DC, Panama City, and Honolulu.  Donald has also expanded beyond the United States, with Trump-branded buildings in Toronto, Canada; Vancouver, Canada; Dubai, Saudi Arabia; Istanbul, Turkey, Manila, Philippines, Mumbai, India; and Indonesia.
Trump has also been involved in numerous, non-real estate ventures including owing and running the Miss Universe pageants, which include Miss USA and Miss Teen USA; briefly owning a football team in the United States Football League; hosting boxing matches; participating in numerous film and television appearances; and writing several books.
Before running for President in 2016, Donald had no experience in government service.  Numerous times throughout his life, beginning in 1987, Donald thought about running for office and switched political parties numerous times.  In 2000, Donald ran, briefly, for the presidency under the Reform Party.  Early during the primary race, he withdrew his candidacy.  In June of 2015, Donald officially announced he was seeking the Republican nomination for President.  Out of a field of 17 candidates, Donald quickly became a front runner, with a focus on reducing illegal immigration, reducing the national debt, repealing the Affordable Care Act, and curbing Islamic terrorism.
The Republican primary race, and the presidential race against Democratic opponent Hillary Clinton, was one of the most contentious.  During the campaign, Hillary far outspent Donald in advertising, however, Donald received a significant amount of free media coverage, mainly negative, due to outlandish and controversial statements.  In what is considered a shocking upset, Donald received over 300 electoral votes, securing him the Presidency, even though he lost the popular vote by approximately one million votes.  During his presidency, there were numerous protests throughout the country and the world, by those who oppose President Donald Trump.
Since his election, President Donald Trump was besieged by negative media reports. He was falsely accused of colluding with Russia to ensure him the election and nearly every action he undertook as president was met with resistance. Shortly after his inauguration, President Trump nominated Neil Gorsuch for a vacant seat on the Supreme Court of the United States. This nomination was opposed by all Democrats in the Senate, however, he was approved by a simple majority vote.
In 2018, Donald nominated his second Supreme Court Justice, Brett Kavanaugh. Brett's confirmation was delayed to allow time to investigate claims of sexual assault stemming from his high school days. His confirmation was further delayed to allow time for the FBI to conduct a seventh investigation into Brett's history.  Eventually, Brett was confirmed to the Supreme Court of the United States, by a vote of 50-48.  Donald also nominated over 200 federal judges during his time in office.
In the first two and a half years of his presidency, President Donald Trump presided over a rebounding economy with drastically reduced unemployment, the creation of nearly four million new jobs, and bringing manufacturing jobs back to the United States from foreign countries. He has reduced taxes and government spending and removed the individual mandate tax from the Affordable Care Act.  Donald has also sought to make healthcare and medicine more affordable through increased availability of generic drugs and working to create more affordable options for health insurance. President Trump also worked to reduce illegal immigration by constructing a wall along the southern border, overhauling immigration laws, and deporting violent gang members who are in the country illegally.  He has also increased military spending in an effort to rebuild after years of spending cuts and created a 6th branch of the United States Military: Space Force.
In September 2019, the House of Representatives began an impeachment investigation over allegations that Donald withheld finical aid from Ukraine, unless they investigated a political rival.  On December 18, 2019, the House of Representatives voted to impeach President Trump on two charges, by a vote split almost entirely along party lines.  On February 5, 2020, the Senate voted to acquit President Trump of all charges, with a vote that was also split almost entirely along party lines.  
During the impeachment hearings, a new coronavirus disease began spreading from Wuhan, Hubei, China.  While the first cases were reported in China in December, it quickly spread around the world.  President Donald Trump received intense criticism from his opponents for his handling of this unprecedented event.  Due to the unknown nature of the event, shutdowns occurred across the country, with people not being permitted to go to work, socialize, or go out of their homes unless it was deemed essential.  As a result of these shutdowns, unemployment in the United States skyrocketed.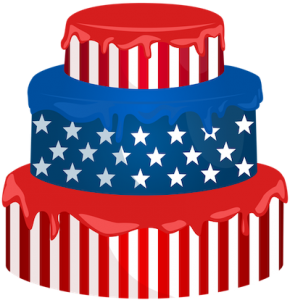 Internationally, Donald has been strong on his stance against North Korea developing nuclear weapons.  South Korea has credited Donald's strong and unwavering stance as a key role in helping to finally begin talks between North and South Korea, even having North Korean athletes and representatives at the 2018 Winter Olympics in Seoul, South Korea.  Additionally, President Donald Trump had more than one historic meeting with Chairman Kim Jong-un of North Korea, during which it was agreed North Korea would denuclearize.  
Donald has also traveled to the Middle East and Asia to build relationships with its leaders.  Also in the Middle East, the Islamic State terrorist group has lost nearly all the territory it once held.  Additionally, Donald fulfilled his campaign promise of recognizing Jerusalem as the capital of Israel and moving the US embassy from Tel Aviv to Jerusalem.
President Donald Trump ran for reelection in 2020.  He was defeated by Joe Biden.
Donald's presidency was historic due to his vastly different background from previous presidents, which made it difficult to judge what type of changes he could affect in the United States and the world.  The world continued to change while he was President, and it will be years before history can truly judge his actions, for better or worse.
Happy Birthday Mr. President!
For more information regarding how your financial support can help, please click here.