Happy Birthday President Harding: Warren Harding, 29th President of the United States
"It is my conviction that the fundamental trouble with the people of the United States is that they have gotten too far away from Almighty God."   He suffered a nervous breakdown at the age of 24 and spent several weeks in a sanitarium.  His wife was the first woman to vote for her husband for the presidency.  He was the first sitting senator to be elected president.  If it had been up to his mother, he would have been named Winfield.  Instead, he is known as Warren Gamaliel Harding, the 29th President of the United States, serving from March 4, 1921, until August 2, 1923.  Warren was born on November 2, 1865, in Marion (now Bloomington Grove), Ohio. He is one of seven presidents to come from Ohio.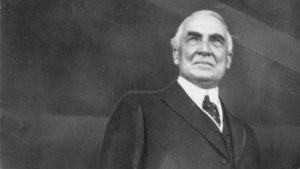 Warren entered Ohio Central College at the age of 14, paying his way by painting houses and barns.  After graduating, he tried teaching before becoming co-owner of the struggling Marion Star newspaper.  In his newspaper, he frequently criticized Amos Kling, a local banker and developer.  Warren, through his sister, eventually met Amos's daughter, Florence, who had a strained relationship with her father.  Although the instigator in the relationship varies depending on who was telling the story, Warren and Florence began courting.  On July 8, 1891, they were married over the protests of Florence's father.  The couple had no children together.  Warren often referred to his wife as "the Duchess," a character in a serial who kept a close eye on her Duke and their money, efficiently running their home.  Throughout their marriage, Florence was deeply involved in her husband's various careers and had a head for business.
After success with the newspaper, Warren started becoming involved in politics and gaining public speaking experience.  In 1895, Warren ran for the office of auditor.  He lost but did much better than expected in the election.  In 1899, Warren ran for the office of state senator.  He became known for his calm and humility.  Leaders would often consult with him on problems.  During his second term, he was elected Republican Floor Leader.  In 1903, Warren ran and became Governor of Ohio, where he increased his political contacts.
In 1914, during World War I, Warren was elected to the US Senate for Ohio.  He accepted the unimportant assignments given to him and carried them out with care and diligence.  Warren became well-liked and reliable.  He took middle stances on controversial issues such as women's suffrage and the prohibition of alcohol.  In 1917, he supported the nation entering World War I.
In the lead-up to the 1920 election, it was expected that Theodore Roosevelt would seek a third nomination.  After his death, several candidates emerged seeking the nomination.  It took 10 rounds of voting for Warren to be nominated as President on the Republican ticket, with Calvin Coolidge as his vice-president.  Warren and Calvin went on to win the election, running on a platform of "Return to Normalcy."  Warren was the first sitting senator to be elected president.  Shortly after becoming President, Warren entered the Senate chamber.   Within 10 minutes, all his cabinet members were approved.  
During his presidency, Warren was well-liked by the public, although today many regard him as one of the worst presidents and consider him a failure.  President Warren Harding supported limiting immigration, cutting taxes (although he greatly struggled to understand the "tax problem" and determine the correct outcome), civil liberties for African Americans, and the creation of a permanent department to serve the needs of the military, which has become the Department of Veterans Affairs.  Warren also signed the Federal Highway Act of 1921, expanding and improving the highway system in the United States.
He also worked to rebuild Europe and develop relations with Germany and Austria.  Relations with Russia, and later the Soviet Union (established in 1922), remained strained for the remainder of Warren's presidency.  President Warren Harding also worked to improve relations with several Latin American nations and withdrew troops from Cuba in 1921.
Unfortunately, Warren was often overwhelmed by the Presidential office.  He worked hard to fulfill his campaign promise of "naming the best man for the job."  While the men he appointed were competent at their jobs, they began to use their jobs for personal enrichment.  It remains unclear how much Warren knew of his friends' activities, however, he was concerned with public reaction if the information became public.  Rumors also emerged of parties inside the White House, which included the drinking of bootleg alcohol.  President Warren Harding also hosted poker games at the White House.  After his death, further rumors alleged that Warren had multiple affairs and secretly fathered a child.
By the 1922 midterm congressional elections, Warren had fulfilled many of his campaign promises, although unemployment remained high at 11 percent and the economy had not returned to normal.  Organized labor unions began to strike and the cutting of taxes for the wealthy angered many average Americans.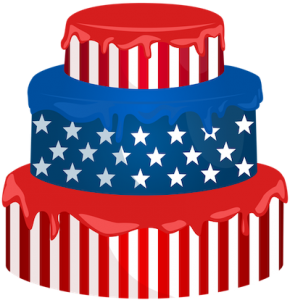 At the beginning of 1923, Warren sold the Marion Star newspaper and made a new will, perhaps knowing his death was near.  Warren had been in ill health due to the stress of the presidency and his wife's ill health from a chronic kidney condition.  Warren suffered from the flu in January of that year and never fully recovered.
As President, Warren was determined to visit as much of the United States as he could.  Beginning in June of 1923, Warren embarked on a cross-country trip north into the Alaska Territory.  The schedule for the trip was quite demanding, but he became the first president to visit Alaska and the first sitting president to visit Canada by touring Vancouver, British Columbia. 
It was during this exhausting trip that he suffered a likely heart attack or stroke in late July.  He continued with the trip and came to San Francisco on July 29.  Doctors discovered that in addition to his heart problem, he also had pneumonia.  He spent several days resting in his hotel room, before dying in the middle of a conversation with his wife in his hotel room at 7:35 pm on August 2, 1923.  Following his death, and his wife's refusal of an autopsy, there has been significant speculation surrounding his death, including being poisoned by his wife!  His body was returned to Washington DC by rail.  It has been estimated that nine million people silently lined the tracks as his body passed by.
Happy Birthday Mr. President!
For more information regarding how your financial support can help, please click here.