Happy Birthday President McKinley: William McKinley, 25th President of the United States
"That is all a man can hope for during his lifetime – to set an example – and when he is dead, to be an inspiration for history."  He was known for his devotion to taking care of his invalid wife.  He was the last president to serve in the Civil War and the first man in his hometown to volunteer when war broke out.  As an extremely religious man, he kissed and read from the Bible at his inauguration and sung hymns at home.  He is William McKinley, 25th President of the United States, serving from March 4, 1987, until September 14, 1901.  William was born on January 29, 1843, in Niles, Ohio.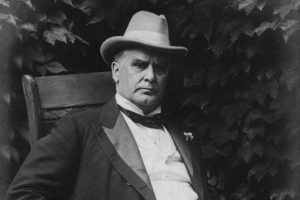 He was raised and remained a devout Methodist all of his life.  William attended Allegheny College, but left after one year, eventually becoming a teacher.  After Civil War broke out, William enlisted as a private in the 23rd Ohio Infantry.  During his time in the military, William looked up to his commander, and future president, Rutherford B. Hayes.  William eventually earned the rank of Brevet Major of Volunteers.  After the war, William met and married Ida Saxton.  Shortly after their marriage, and after the death of their two daughters, Ida's health began to decline.  William remained devoted to his wife and patiently cared for her, earning public praise.
In 1869, William entered the political arena and was elected to the United States Congress in 1876.  During his time in Congress, William supported economic protectionism by favoring high tariffs on imported goods.  In 1890, a tariff bill, bearing his name, passed but was not supported by the public.  William lost his re-election bid but was elected governor of Ohio the following year, where he served for two terms.
In 1896, after a brief economical panic, William received the Republican nomination for the presidency. He defeated William Jennings Bryan during the election, winning by over 600,000 popular votes (the largest victory in 25 years), and receiving over one-third more electoral votes than Bryan.  William refused to leave his invalid wife for long campaign tours, so his campaign manager arranged for visitors to travel to his home, where he gave brief, well-rehearsed talks keyed to their interests.  William was the first president to utilize campaign buttons and telemarketing.
William McKinley's presidency was dominated by foreign affairs.  When President William McKinley entered the White House, there was an ongoing conflict in Cuba, where Spanish forces were attempting to suppress a revolution.  McKinley hoped to avoid intervention, however, the American public was outraged at the bloodshed.  In 1898, a US battleship was sunk in a harbor in Havana, Cuba, leading to a formal declaration of war on April 25.  Over the next several months, the United States pushed back Spain, capturing Puerto Rico and Manila in the Philippines.  The Spanish-American War officially ended in February of 1899, with the Treaty of Paris, in which Puerto Rico, Guam, and the Philippines were ceded to the United States.
Additionally, William supported an "Open Door" policy, which protected American commercial interests in China.  In 1900, William sent Americans to help suppress the Boxer Rebellion.  Nineteen hundred was also a re-election year.  William again faced William Jennings Bryan and was again victorious due to the public's approval of William's handling of international affairs.
As President, William continued to care for his wife, who had developed epilepsy and had epileptic seizures.  William defied tradition and had his wife sit to his right so that he could care for her if necessary.  Whenever Ida had seizures in public, William would place a napkin over her face so that the public would not see her contorted expressions.  When the seizure was over, he would remove it.  William became the first president to appear on film, as Thomas Edison made a short film about him.  William was extremely particular about his looks and refused to be photographed unless he looked impeccable.  
In March of 1901, William embarked on a state tour, which was cut short due to his wife's ailing health.  In September, President William McKinley and his wife visited Buffalo, New York during the Pan-American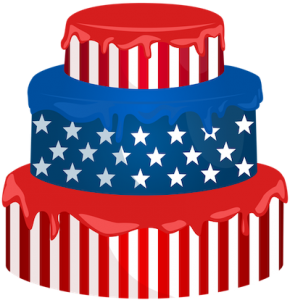 Exposition.  On September 6, 1901, William was shot twice at point-blank range by Leon Czolgosz, an unemployed Detroit mill worker who was also an anarchist.  Leon claimed he shot William because the president was an "enemy of the people."  Leon was tried, convicted, and executed a month later.
William was rushed to the hospital in an ambulance, the first automobile ride for a president.  The hospital was inexperienced in dealing with such serious injuries.  Doctors determined that a button deflected one of the bullets, grazing William.  Doctors were unable to locate the second bullet.  At the Exposition, a primitive x-ray machine was on display, but it was not used.  William's wound was carefully cleaned and closed.  He returned to the house where he was staying and appeared to improve over the next few days. 
But on September 13, William was unable to digest food and he became critically ill.  In an attempt to comfort his sobbing wife, William said, "God's will be done, not ours."  Those may have been his final words, although he may have sung part of his favorite hymn Nearer, My God, to Thee.  William died at 2:15 am on September 14, 1901.  Vice-President Theodore Roosevelt succeeded William as President of the United States.
Happy Birthday Mr. President!
For more information regarding how your financial support can help, please click here.