International Day of Innocent Children Victims of Aggression Observance Day
Each year, millions of children suffer from some sort of abuse. It can be mental, physical, emotional, or verbal abuse. All too often, the abuse happens at home. Sometimes it is a parent or relative who lives with the child that inflicts the abuse, and sometimes it is simply a result of where they live. June 4 is designated as International Day of Innocent Children Victims of Aggression Observance Day. All over the world, on June 4, people take time to remember the children who are abused and those organizations who strive to help those children.
On August 19, 1982, the General Assembly of the United Nations held an emergency special session regarding the situation of the children caught in the ongoing war between Israel, Palestine, and Lebanon. The United Nations was appalled at the number of children who had been killed because of the conflict, more than two million in the past two decades. Of course, this is not the only region of the world in which children are dying because of violence. In Latin America and the Caribbean, about 80,000 children die annually from violence.
According to the United Nations, "The purpose of the day is to acknowledge the pain suffered by children throughout the world who are the victims of physical, mental, and emotional abuse. This day affirms the UN's commitment to protect the rights of children." The United Nations has several organizations dedicated to helping children who are abused and protecting children's rights.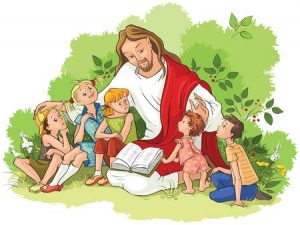 Children are special. They are the future. Children should not have their childhood robbed by abuses. We are instructed in Proverbs 22:6, "Train up a child in the way he should go; even when he is old he will not depart from it." (NIV) It is our responsibility to teach children right from wrong and to protect them. By doing so, we can help children have a better future.
"Jesus said, 'Let the little children come to me, and do not hinder them, for the kingdom of heaven belongs to such as these.'" (Matthew 19:14, NIV) Children are special to our Heavenly Father and should also be special to us. We should shield them from the abuses of this world and help those that have been abused. On June 4, International Day of Innocent Children Victims of Aggression Observance Day, take time to pray for children who suffer from abuse. Pray for their safety. Pray for peace. Pray for these children.
For more information regarding how your financial support can help, please click here.