International Death Penalty News 2021, Issue 32: China, India, Iran, Jordan, Nigeria, North Korea, Pakistan, Saudi Arabia, Sudan, United States of America
August 6, 2021
IDPN 2021 Issue 32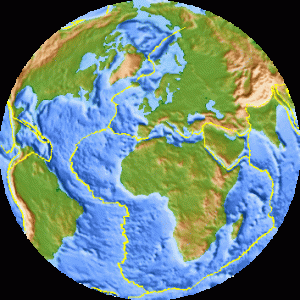 China: Xu Guoli has been sentenced to death for murdering his wife and then dismembering her body. He has also been ordered to pay compensation to his wife's family. Xu and his wife had several conflicts in their marriage, which resulted in him holding a grudge. On July 4, 2020, Xu put sleeping pills in his wife's drink, killing her after she fell asleep. Following the crime, Xu reported that his wife was missing, however, parts of her body were found later that month and Xu was arrested.
A Canadian man could be sentenced to death in China if he is convicted of raping multiple victims. The Canadian, 30-year-old Kris Wu, is a former member EXO, a boy band, has been accused of sexual assault. Authorities have announced that they will not grant Kris any leeway due to his Canadian citizenship, and that if he is found guilty of sexually assaulting multiple girls, he could be sentenced to death.
India: Seven people, Ponnusamy, Basil, Boris, William, James Satish Kumar, Murugan and Selva Prakash, have been sentenced to death for the murder of Dr SD Subbiah, a neurologist, outside a hostel in Puram, on September 14, 2013. The doctor was murdered over a property dispute in his native village of Anjugramam in Kanyakumari district. Two other people, Mary Pushpam and Yesurajan, were also convicted in the crime and given life sentences.
Iran: Sajad Sanjari was executed in secret earlier this week, according Amnesty International. His execution has not been reported by state media. Sajad was arrested in 2010, and convicted of murder. Sajad claimed he acted in self-defense, as the man he killed was attempting to rape him. Sajad's claims were rejected, as several people testified that the deceased was a good person and that Sajad had prior warning and could have sought help from the authorities. Sajad has been on death row since 2010. Sajad was allegedly only 15 at the time of his arrest, which should have made him ineligible for the death penalty, in accordance with international law, which forbids executions for crimes committed as a juvenile. However, Iranian law allows for males aged 15 or older to be tried as adults in certain cases, including murder.
Jordan: On Tuesday, August 3, 2021, an unnamed man was executed by hanging. The man, a Jordanian national, was convicted of murdering his Lebanese wife by pouring diesel fuel on her and setting her on fire. He then attempted to hide the body. The man then told a close family member what happened, who then reported it to the police.
Nigeria: Twenty-one-year-old Ekemini Otuakak Edet has been sentenced to death for taking part in the armed robbery of a pharmacy in March 2020. Edet has confessed to the crime.
North Korea: A high-ranking military official has reportedly been executed for referring to an order from Leader Kim Jong-Un "unrealistic" and "ignorant of reality." Kim had issued a special order to supply food from military stores to the public. The military official is reported to have complained that the food shortage facing the military is much more serious the food shortage facing the people. It was not stated how the execution was carried out, as executions have been carried out in numerous ways in the kingdom.
Pakistan: Female lawmakers are seeking stiffer penalties for those convicted of murdering and raping children and women, namely capital punishment. This outcry comes amidst the trial of the man who murdered 27-year-old Noor Mukadam. Lawmakers are arguing that until capital punishment is permitted for these crimes, such horrific crimes will continue to occur.
Three men, Shamoon Masih, Javed, and Haroon Masih, have been sentenced to death for kidnapping and raping a 13-year-old girl. A fourth man was also charged, however he was acquitted.
Saudi Arabia: Saudi national Mohammed bin Ibrahim bin Ali al-Rifai has been executed, according to the Saudi Interior Ministry. al-Rifai was convicted of being a member of the Islamic State terrorist group in Jazan city, where he attacked a bank and opened fire on the people inside, killing two and injuring two others. He also held numerous others hostage while resisting arrest and opening fire upon security forces. Executions are traditionally carried out by beheading.
On Tuesday, August 3, 2021, the execution of Ahmed bin Saeed bin Ali al-Janabi was carried out in Dammam. al-Janabi is convicted of attempting to kill police by opening fire on them at various security points in Qatif. He had also been convicted of assisting in weapons smuggling and participating in marches and riots. It is unclear when he committed these crimes.
Sudan: Six members of a paramilitary force have been sentenced to death for murdering six protesters in 2019, during food and fuel shortages. Four of the protesters killed were children. The actions of the men were found to be "unnecessary." Two other paramilitary members were acquitted, and a third was referred to a juvenile court due to his age.
United States of America: Thirty-two-year-old Matthew Ponomarenko could be sentenced to death in Ohio, if convicted of murdering his five-year-old son, Jax. Matthew called the police to say he was hearing voices and that he had struck his son with a baseball bat. Matthew must undergo a psychiatric evaluation in order to determine his competency to stand trial. Likely, further evaluations will be required in order to determine if he is competent to be sentenced to death, as it is illegal to sentence someone declared mentally incompetent to death. Matthew had previously been charged with endangering his child, when he left his one-year-old naked son in the street, while Matthew yelled at cars. Matthew has confessed to taking mind-altering drugs.
Patrick Dwayne Murphy has been resentenced to life in prison in Oklahoma. Patrick was one of the first inmates to successfully argue before the Supreme Court of the United States that the state of Oklahoma did not have jurisdiction over his case because he is an American Indian, belonging to the Muscogee Nation. Patrick had been sentenced to death by the state of Oklahoma in 2000, after being convicted of kidnapping, murdering, and mutilation 49-year-old George Jacobs, Sr., the ex-husband of his girlfriend, in August 1999. The crime occurred within the historical boundaries of the Muscogee Nation reservation.