Do You Remember? – September 11, 2001
 Where were you? Do you remember?
September 11, 2001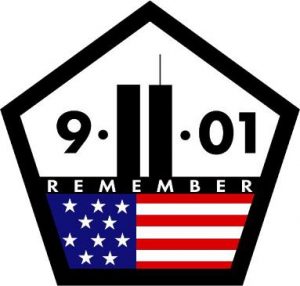 A mother and her two young daughters were getting ready to spend the day shopping. Her husband, their father, was preparing to leave for work. A newlywed couple was enjoying a late breakfast on their honeymoon. A freshman college student was walking to the first class of the day, laughing with a friend. A sophomore high school student was in a heated debate in a US History class. A husband was on a plane, thinking about his wife, who was taking the subway to meet a friend for breakfast. They had only had time for a quick kiss before going their separate ways that morning, never thinking it may be their last. A son was hard at work, having arrived early to prepare for an important presentation that morning. A daughter was joking with a co-worker, while preparing to go live with her scheduled news broadcast. Where were you? Where were you when the news broke at 8:45 am EDT, on Tuesday, September 11, 2001?
Do you remember the confusion of not knowing what had happened? Do you remember the dismay, confirming suspicions, when the second plane hit? Do you remember the fear of not knowing the next target, if there was a next target? Do you remember the terror of not being able to reach your family? Do you remember the chaos of organizing the immense rescue? Do you remember the shock of realizing nothing would ever be the same? Do you remember the struggle to understand? Do you remember? Do you remember?!
I love you, O Lord, my strength.
The Lord is my rock and my fortress and my deliverer, my God, my rock, in whom I take refuge, my shield, and the horn of my salvation, my stronghold.
I call upon the Lord, who is worthy to be praised, and I am saved from my enemies.
The cords of death encompassed me; the torrents of destruction assailed me;
the cords of Sheol entangled me; the snares of death confronted me.
In my distress I called upon the Lord; to my God I cried for help.
From his temple he heard my voice, and my cry to him reached his ears.
(Psalm 18:1-6, ESV)
David knew confusion. He knew dismay. He knew fear, terror, chaos, shock and struggle. David experienced these emotions while running for his life from Saul and, later, from his own son, yet he also expressed a faith in the steadfastness of the Lord. Many of David's psalm cry out to the Lord for help. It is a cry many echoed in the days, weeks, months, and years since Tuesday, September 11, 2001.
My soul continually remembers it and is bowed down within me.
But this I call to mind, and therefore I have hope:
The steadfast love of the Lord never ceases; his mercies never come to an end;
they are new every morning; great is your faithfulness.
(Lamentations 3:20-23, ESV)
Jeremiah certainly knew what it was like to be attacked in your home by a foreign nation. He knew what it was like to lose an iconic building in an iconic city; to look at an iconic skyline and see it altered forever. It is not something he forgot. It is not something we can forget. It is not something to be forgotten. Jeremiah weeped over what had been lost and what was yet to come, yet he still praised the steadfastness of the Lord.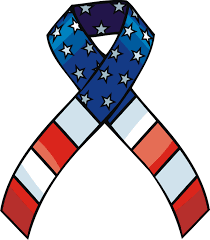 Tuesday, September 11, 2001, shocked this nation and the world. For the first time since World War II, we were attacked on our home soil, an experience shared by David and Jeremiah in their time. We cried out to God for help and for healing, just as David and Jeremiah did. But did we remember the rest?
Throughout all the suffering and all the questions, David and Jeremiah always remembered to turn to the Lord. They remembered to praise the Lord for His steadfastness. David frequently, in the midst of his turmoil, praised the Lord for getting him through. You see, David knew that although he may not see or understand, the Lord had a plan!
It has been 18 years since two planes crashed into the World Trade Center towers. Eighteen years since a plane crashed into the Pentagon. Eighteen years since a group of people, knowing the only outcome for them was death, chose to fight back and crash their plane in a field instead of its intended destination. Do you still remember?
We are no longer in the same place we once were, feeling desperate and scared. Church attendance, which spiked significantly after the attacks on September 11, 2001, has nearly returned to what it was before the attacks. Many no longer feel the pressing need to turn to the Lord, yet it is now that we need Him. Israel thought that because they were experiencing a time of prosperity and peace that they did not need the Lord. They fell because they turned away from the Lord, returning to Him only in times of need. Will we fall the same way? We must remember to focus on the Lord, to place Him at the front of our lives, to turn to Him in times of tragedy and in times of joy and peace.
Do you remember?
For more information regarding how your financial support can help, please click here.