Thank You to All Our Veterans!!!
On the 11th hour of the 11th day of the 11th month, in 1918, silence fell across the world. The world held its breath. Was it really over? The Great War, the World War, was over.  It was over! The silence was beautiful, for the horrors were over. The silence was sadness, for the horrors that were experiences.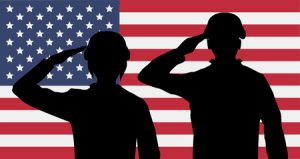 No one then knew what the future would hold, that another Great War, another World War was just around the corner. It did not matter, for in that moment of silence, it was over. Much has changed in the 102 years since silence reigned. But wars are still fought. Men and women continue to offer up their lives to their country, to ensure safety and freedom.
In the United States of America, on November 11, in remembrance of those men and women who heard that anxiously awaited silence, we pause in our lives and thank those men and women. We thank the men and women who continue to serve and protect this nation. We honor and remember all those who have fought to defend the freedoms of this great nation.
All of us at The Forgiveness Foundation Christian Ministries Inc., would like to thank the approximately 18 million veterans and 2 million active-duty military personnel who were and are willing to fight to defend the freedoms of the United States of America.  Thank you veterans!
On this Veteran's Day, we remember, honor, and thank you for your service!
For more information regarding how your financial support can help, please click here.