International Death Penalty News 2021, Issue 33: Bangladesh, China, Iran, Malaysia, Somalia, Pakistan, United States of America
August 13, 2021
IDPN 2021  Issue 32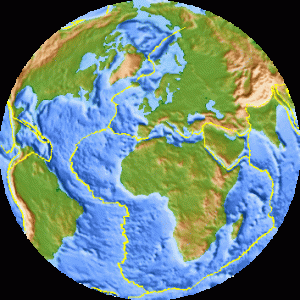 Bangladesh:  Forty-three-year-old Md Golam Rabbani and 33-year-old Al Amin have had their death sentences commuted to life in prison.  Rabbani was convicted of murdering his 30-year-old wife, Shirina Khatun, on January 25, 2008, by poisoning her with an injection.  He was sentenced to death in 2010, and his death sentence was upheld in 2015.  His sentence was commuted after he argued that he had not intended to kill his wife, and that his death, if executed, would adversely impact his two sons.  Amin was convicting of abducting and murdering a 12-year-old child.  He was sentenced to death in 2012, and had his death sentence confirmed in 2017.  Amin had his sentence commuted after arguing that he was young and had no source of income at the time of the kidnapping and murder.
China:  The death sentence of Canadian citizen Robert Lloyd Schellenberg, has been upheld by a Chinese court, after it ruled that the evidence against Robert was sufficient.  After Robert was convicted, he was sentenced to 15 years in prison, however in 2019, an appeals court ruled that the sentence was too lenient and a retrial was ordered.  Following the retrial, Robert was sentenced to death.  The Canadian government has accused China of using Robert to retaliate against them for holding Meng Wanzhou, a senior executive with Huawei, a Chinese telecommunication company.  Meng is being held on a US warrant.  China denies that the cases are in any way linked, however they had previously threatened retaliation if Meng was not released.
Iran:  On Wednesday, August 4, 2021, 26-year-old Farzad Afsardeh was executed by hanging at Jiroft Prison in Kerman.  Farzad was convicted of killing another man, who had been harassing his sister.  He was sentenced to qisas, that is retribution in kind.  There is no legal distinction between murder and manslaughter in the nation, with all being charged with "premeditated murder."  Farzad's execution has not been announced by state media.  
On Sunday, August 8, 2021, Majid Golebacheh was executed by hanging in Birjand Prison.  He was convicted on drug related charges four years ago.  His execution has not been reported by official media.
On Monday, August 9, 2021, Zabiollah Hormozi was executed in Mashhad Central Prison.  Zabiollah, a Baluch minority, was executed on drug related charges.  His execution has not been announced by official media.
On Monday, August, 9, 2021, two Baluch men, Ebrahim Ghanbarzehi and Nabi Notizehi, were executed in Kerman Central Prison.  Both men were convicted on drug-related charges, although they were not in possession of any drugs at the time of their arrests.
On Monday, August 9, 2021, Afshar Minayi was executed in Kermanshah Central Prison.  Afshar was convicted of murder and sentenced to qisas, that is retribution in kind.  Afshar, who left behind a son and a daughter, was convicted of murder and had spent the last five years in prison.  His execution has not been reported by the official state media.
Officials have reported that an unnamed man has been executed by hanging in Esfarayen.  The prisoner was sentenced to qisas, that is retribution in kind, after being convicted of murdering a 31-year-old woman in order to steal her gold in March 2017.
Malaysia:  A 71-year-old Pakistani, Akhlaq Hussain, who used to work as a rickshaw driver, has been sentenced to death by hanging.  He is convicted on drug related charges.  In separate cases, two Nigerian men, 35-year-old Prince Uzoma Nwaoguegbe and 41-year-old Anyim Daniel Ikechukwu, were also charged with drug related crimes and pled guilty, had their charges reduced and were sentenced to a prison term and being caned.
Two turtle egg collectors, 40-year-old Faizol Aznan Muhamad and 32-year-old Mohd Riduan Ismail, have been sentenced to death for the murder of another collector, 50-year-old Razak Abdullah, on June 3, 2016.
Alowonle Oluwajuwon Gilbert, a Nigerian national, has been sentenced to death by hanging for murdering Siti Kharina, a nurse and mother of three.  Siti went missing on May 8, 2019, after last being seen in the parking lot of the hospital where she worked.  Her body was found a week later.
Somalia:  Al-Shabaab militants have executed 83-year-old Hassan Tohow Fidow for allegedly committing blasphemy by insulting the Prophet Mohammed.  Hassan was denied legal aid by the militant group during his trial.
Pakistan:  Three men have been arrested under Pakistan's controversial blasphemy law.  If convicted, they will automatically be sentenced to death.  Qaiser Zada, who identifies as transgender was arrested after being beaten by a crowd of locals who allege they found him burning the Quran.  Asif Fareed and Abdullah Fareed, brothers, were arrested after allegedly burning the Quran and other Islamic material.  The two men claimed that they had found the burned materials in tin boxes on poles along the road.  The blasphemy law is controversial because it is often used to settle personal disputes, usually against religious minorities in the Muslim majority country.
An eight-year-old Hindu boy has been arrested and is being held in protective police custody, after being accused and charged with blasphemy.  He is the youngest ever to charged with the crime that carries a mandatory death penalty.  The family of the child is currently in hiding, as they were attacked by a Muslim crowd, which also burned down a Hindu temple.  The boy is accused of purposefully urinating on the carpet of a library where religious books are kept.
United States of America:  On Wednesday, August 11, 2021, Timothy Hoffner was scheduled to be executed by the state of Ohio.  His execution has been rescheduled to Tuesday, June 18, 2024. Forty-nine-year-old Timothy is convicted of murdering 22-year-old Christopher Hammer in Toledo, Ohio, on September 22, 1993.
The Alabama Department of Correction has indicated to a federal judge that they have completed construction of a system which can be used to carry out executions by nitrogen gas.  By law, executions can be carried out in the state using nitrogen gas, however Alabama has never done so.  Some tests of the new system still need to be carried out before an execution can be performed.  Officials in Alabama have not given a timeframe as to when the new method of execution is expected to be ready for use.
A jury in Bexar County, Texas has sentenced Otis McKane to death, after he was convicted of murdering San Antonio Police Detective Benjamin Marconi in his car in front of Public Safety Headquarters.  It is the first death penalty in the county in five years.  
On Thursday, August 12, 2021, 34-year-old Steven Wiggins was sentenced to death in Tennessee for the May 30, 2018, murder of Dickson County Sheriff's Officer Sgt. Daniel Baker.  Wiggins' lawyer argued that he should be sentenced to life in prison because he had a history of being abused by his father, preventing him from having a chance at a normal life.  Prosecutors argued that Wiggins deliberately lied to the police during the investigation into the murder.  Video evidence showed that Officer Baker was responding to a report about a suspicious vehicle, which Wiggins then exited.  Wiggins, who was a wanted man, shot and killed Officer Baker, before placing him back in his patrol car and setting the vehicle on fire.  Wiggins's execution is not likely to be carried out any time soon, as he faces years of appeals.
Patrick Dwayne Murphy is the first Oklahoma inmate to be federal convicted, after a ruling by the Supreme Court of the United States ruled that Oklahoma had improperly tried and convicted hundreds of people whose crimes had been committed on tribal land.  The ruling by the Supreme Court found that the tribal land in Oklahoma had never been disestablished, meaning that crimes committed on the land was subject to federal jurisdiction and not the state of Oklahoma.  Patrick had previously been sentenced to death in Oklahoma, however the federal government declined to pursue capital charges.  Patrick was sentenced to death in 2000, after being convicted of kidnapping, murdering, and mutilating 49-year-old George Jacobs, Sr., the father of Patrick's ex-girlfriend.
For more information regarding how your financial support can help, please click here.