International Death Penalty News 2021, Issue 34: Bangladesh, India, North Korea, United States of America
August 20, 2021
IDPN 2021 Issue 34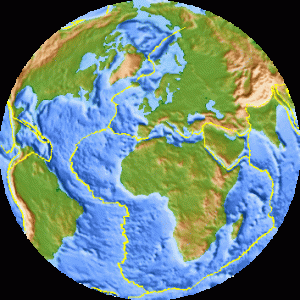 Bangladesh: On Sunday, August 15, 2021, Abdur Rahim, a retired Brigadier General and former National Security Intelligence director, died from the coronavirus while on death row. He was 60 years of age. Abdur was convicted and sentenced to death for plotting the assassination of Sheikh Hasina, the leader of the opposition, in 2004. Abdur was receiving treatment at a hospital jail prior to his death.
One man has been sentenced to death, and three others to life in prison, after they were convicted of raping and murdering a 13-year-old girl in March 2004. The man sentenced to death was identified as 23-year-old Sukur Ali, while the other three are between the ages of 13 and 17. Initially, all four were sentenced to death, however, the youngest three were able to get their sentences reduced upon appeal.
Thirty-one-year-old Md Parvez, a bus driver, has been sentenced to death for smuggling heroin. Three others who were also arrested in connection with the case. They were granted bail.
India: Thirty-year-old Parashuram has been sentenced to death for the rape and murder of a one-and-a-half-year-old girl. Parashuram kidnapped the child from the open courtyard where she was sleeping. He took her to nearby deserted school, where he raped her. She was found by her parents and taken to a hospital, where she later died from her injuries.
North Korea: A report by the United States Commission on International Religious Freedom indicates that North Korea secretly and regularly carries out violations of religious freedoms, including the torture and execution of Christians in the country. The report continues to show that civilians in the kingdom are denied the right to religious freedom for their entire lives.
United States of America: Judge Stephen Friot of the U.S. District Court for the Western District of Oklahoma has ruled that a lawsuit filed by 32 death row inmates challenging the state's execution protocol can proceed. The lawsuit is arguing that Oklahoma's execution protocol violates the 8th Amendment ban on cruel and unusual punishment, as evidence by an autopsy conducted on an executed inmate. According the autopsy, the use of midazolam causes a sense of suffocation from "flash pulmonary edema" — an almost immediate build-up of fluid in the lungs — while the prisoner is conscious, followed by "chemical suffocation" as the paralytic drug shuts down the lungs, and the pain of being chemically "burned alive" by the potassium chloride. Oklahoma's three drug lethal injection cocktail includes midazolam and potassium chloride. Judge Friot also rejected several other claims by the inmates and dismissed six inmates from the lawsuit for failing to designate an alternative method of execution. The Supreme Court of the Untied States had previously ruled that in order to argue a method of execution is unconstitutional, the inmates must provide an alternative method of execution that is less painful. Oklahoma's last execution occurred was that of Charles Warner on January 15, 2015. Charles was mistakenly given the wrong execution drug.
On August 13, 2021, NBC's true crime series, Dateline, focused an episode on Walter Ogrod. Walter was convicted and sentenced to death in Pennsylvania for the murder of 4-year-old Barbara Jean Horn. He was later exonerated and released from prison on June 5, 2020. Read more about the case here. Walter's case has also been featured on the CNN series, Death Row Stories.
Prosecutors in Montana are seeking the death sentence against Patricia Batts. In early 2020, 12-year-old James Alexander Hurley was found dead inside the home of his grandparents, James Sasser, Jr., and Patricia Batts. Five people were arrested in connection with James' murder: his grandmother Patricia Batts, his grandfather James Sasser, Jr., his uncle 14-year-old James Sasser, III, his aunt 18-year-old Madison Sasser, and Gage Roush, a friend of Sasser III. Patricia faces the most serious charges, including deliberate homicide, which could result in her being sentenced to death. Capital punishment is rare in Montana, with only three executions since 1976, the last in 2006. Patricia's trial is scheduled to begin in May 2022.
For more information regarding how your financial support can help, please click here.