September is National Self-Improvement Month!
Is there something in your life that you want to improve? What better time to start a change in your life than now?! September is National Self-Improvement Month! Usually there is a list of things people want to change about their lives. Many items on that list are often things over which we have no control. Stop dwelling on them and focus on what you can change – You!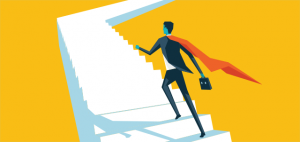 Stop and think – really think – what in your life do you have control over that you want to change? Perhaps it is your everyday attitude. An anger problem. Time management. Learning to say no. Caring more about others. Developing a deeper relationship with Christ. What ever it is, make the decision that this month – September – you are going to actively work at changing everyday!
Congratulations! You have taken the first step towards change and self-improvement! Now you need to develop a plan! What steps can you take towards your goal? Write them down, put them on calendar! Make a poster for your bedroom! "Brothers, I do not consider that I have made it on my own. But one thing I do: forgetting what lies behind, straining forward to what lies ahead, I press on toward the goal." (Philippians 3:13-14a, ESV) Remind yourself everyday of what you are trying to achieve and how are you are going to achieve your goals.
Looking for a place to start? Struggling in your transformation? Feeling discouraged after a mistake? Encouraged by success? "All Scripture is breathed out by God and profitable for teaching, for reproof, for correction, and for training in righteousness."  (2 Timothy 3:16, ESV) Turn to the Scriptures! There is a psalm for nearly every emotion you may be experiencing! Paul offers advice on a variety of topics, along with other writers of the New Testament. We can also take comfort in knowing that we are not alone; Jesus has been in our position before. "For we do not have a high priest who is unable to sympathize with our weaknesses, but one who in every respect has been tempted as we are, yet without sin." (Hebrews 4:15, ESV) We are not alone!
Improving yourself will also strengthen your relationship with the Lord, no matter your goal! This September, embrace self-improvement! And see who you can be!
For more information regarding how your financial support can help, please click here.