International Death Penalty News 2021, Issue 35: Afghanistan, China, Iran, Iraq, Japan, Malawi, Pakistan, United States of America, Yemen
August 27, 2021
IDPN 2021  Issue 35
Afghanistan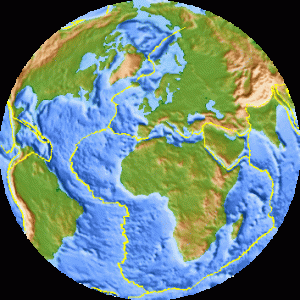 Reports are issuing from the nation that the Taliban, a militant Islamist group who has seized power as US troops withdrawal, are going door-to-door, seeking people who assisted foreign forces and/or worked for the previous government.  Family members of those people are also being threatened.  When the Taliban was perviously in power, 20 years ago, there were widespread executions and human right abuses.  The Taliban has denied the allegations that they are seeking to harm those who have worked with foreign forces or the previous administration.
Video footage has been released, allegedly showing the execution of an Afghan police chief by the Taliban.  The man, Haji Mullah Achakzai, head of the police in Badghis province near Herat, had earlier been arrested as Taliban forces made their way across Afghanistan, reclaiming power.  Achakzai allegedly fought Taliban forces as they were seizing control.
A death sentence has been issued for the brother of a man who worked as a translator for US troops.  The brother is accused of providing security for his sibling and of also helping US troops.  He has not been arrested and has been found "guilty in absentia."  It is unclear if the man or his brother are still in Afghanistan.  The Taliban court has said their decision is final, and that those convicted of have no right to object.
Abu Omar Khorasani, a/k/a Mawlawi Zia ul-Haq, former head of the Islamic State in South Asia, has been executed by Taliban forces in Pul-e-Charkhi prison in Kabul. Khorasani has been in prison since his arrest in May 2020. His execution was announced by the media, and video footage was shared on social media.
China
Twenty-six-year-old Wu Xieyu has been sentenced to death for the murder of his mother in 2015. Wu, a former student at Peking University, a top school in China, alleges that he killed his mother because she had lost her will to live after her husband died. Police alleged that Wu plotted the murder for months before carrying it out on July 10. After killing her, Wu went to great lengths to hide the body and cover up the smell. Police discovered her body seven months after she was killed. Wu has admitted to the crime, and also admitted to planning to commit suicide after killing his mother, however, he ultimately did not follow through with the suicide.
Iran
On Sunday, July 18, 2021, 39-year-old Shahbaz Jadidi was secretly executed by hanging, after spending four years in prison. The execution was carried out in Yasuj Prison. Shahbaz was convicted of murdering his sister's driving instructor. He believed the driving lesson was only supposed to last one hour, however it lasted over two hours. Shahbaz believed the instructor was having a relationship with his sister and when the two argued, Shahbaz stabbed the instructor.
Iraq
On Sunday, August 22, 2021, the Karbala Criminal Court sentenced to death Hussein Jawad Abdul-Amir. Hussein has confessed to killing Abeer Salim, who was carrying out official duties, when Hussein attacked him. The exchange was caught on camera. A second person was also injured during the attack.
Japan
Seventy-four-year-old Satoru Nomura, the head of the Kudo-kai crime syndicate, has been sentenced to death by Fukuoka District Court. Satoru was sentenced to death over four attacks on civilians, including one that resulted in a death. The second ranking member of the gang, 65-year-old Fumio Tanoue was also convicted and given an indefinite prison term. Both men were convicted of conspiring on the assault cases, as other men have already been convicted of actually committing the crimes.
Malawi
On April 28, 2021, the Malawi Supreme Court found that capital punishment in the country was unconstitutional. Now, however, the Malawi Supreme Court of Appeal has appeared to reverse their decision. The court is saying that a now retired justice wrote his own opinion finding capital punishment unconstitutional and the rest of the court is not to be held to his opinion. This allows for the remaining justices to continue to sentence convicts to death. Legal activists and human right activists are decrying the apparent reversal, and claiming it reflects poorly on Malawi's justice system.
Pakistan
A judge has sentenced a woman to life in prison, and her lover to death, for murdering the woman's husband. On August 15, 2019, Naveed Iqbal was murdered by Malik Nauman, who Naveed had previously wanted to stay away from his wife, Nuzhat Rasheed. Naveed and Nuzhat had been married for 14 years and had two children together. Malik instead strangled Naveed to death. Naveed's brother, who brought the charges against Malik and Nuzhat, is seeking custody of the two children.
A judge has sentenced to death a man identified as Rameez, for the murder of another man in a police station in Ganjmandi. The man has also been fined.
United States of America
Prosecutors in Las Vegas, Nevada have announced that they will not be seeking the death penalty against 35-year-old Samantha Moreno Rodreiguez, who is accused of murdering her seven-year-old son, Liam.  Liam's body was found on May 28, 2021, near Mountain Springs Trailhead, which is between Las Vegas and Pahrump.  Samantha has pled not guilty to the murder.  Prosecutors allege that Samantha became frustrated with Liam, who had autism and minimal verbal skills, while the two of the were hiking, resulting in her shoving him.  Liam fell, hit his head and began screaming.  Samantha then strangled him to death.
John Ramirez is scheduled to be executed on Wednesday, September 8, 2021, in Texas.  He is seeking to have his execution stayed, on the grounds of having his right to freedom of religion violated.  Ramirez is convicted of murdering 45-year-old convenience store clerk Pablo Castro in 2004.  Ramirez is claiming his religious rights are being violated because he wants his pastor to be able to lay hands on him while he is being executed.  Currently, Texas law allows for a pastor to be present in the execution chamber, however they are not allowed to touch the inmate.  Doctors and guards are permitted to touch the inmate.  Ramirez's pastor has never been able to touch Ramirez during their talks and prayers. To read more about Ramirez and his crime, click here.
Twenty-eight-year-old Yovahnis Roque could face the death penalty if he is convicted of murdering his two-year-old daughter Savanna Roque on February 20, 2019, in Orange County, Texas.  Yovahnis is accused of using a hammer to kill his daughter because he thought she had an electronic chip in her head.  He also claimed that he did not kill his daughter, as he was being controlled by the government.  Yovahnis has allegedly struggled with mental illness in the past, along with abusing drugs.
Prosecutors in Florida are seeking the death penalty against 25-year-old Joshua Manns and his girlfriend, 27-year-old Erica Dotson.  The couple is accused of murdering Dotson's son, three-year-old Jameson Nance.  Evidence indicates that Jameson had been abused for weeks leading up to his death.  Dotson claims that she left her son Manns' care while she went to work.  Dotson spoke to Mann twice that evening, at which time the boy is believed to have already died.  During the second phone call, Manns eventually told Dotson that her son had drowned.  As Dotson raced home, Manns fled the state.  He was later arrested in Georgia.  Jameson's autopsy reports showed no signs of drowning, however there was significant evidence of abuse in the previous weeks.  Dotson was arrested as police believed she knew about the abuse and did nothing to protect her child.
On Wednesday, August 25, 2021, a federal appeals court upheld the death sentence of Dylann Roof.  Roof is convicted of murdering nine members of the predominately black Mother Emanuel AME Church in Charleston, South Carolina.  Roof was sentenced to death in 2017, becoming the first person to be sentenced to death for a federal hate crime.  In this appeal, lawyers for Roof were arguing that he should not have been allowed to represent himself during his sentencing, which prevented critical mental health information from being presented to the jury.  Roof's lawyers argued that his convictions and death sentences should be vacated and a proper competency evaluation completed.
On Saturday, August 21, 2021, Donald Allen Jones, a death row inmate in South Carolina, died at a local hospital.  Donald was 60 years of age.  It is believed that he died of a stroke, although an autopsy is pending.  Donald was the second-longest serving death row inmate in the state.  He was sentenced to death in 1984, after being convicted of breaking into the home of Ned Plyler, in Lancaster County, the year before.  Donald then shot and killed Ned, along with his wife, Geraldine Plyler, who was also raped.
In an unanimous decision, the California Supreme Court refused to overhaul the California death penalty law, despite urging from Governor Gavin Newsom.  The courted noted in its decision that there was little legal support to overhaul the law.  In the lawsuit before the court, defense lawyers were arguing that the state law was unconstitutional because it did not require jurors to unanimously agree on the reasons a defendant should be sentenced to death.  The law only requires jurors to agree beyond a reasonable doubt that the defendants should be sentenced to death.  In its decision, the court also noted that several of the examples presented to the court by the defense actually undermined their position.  There are over 700 inmates on death row in California.
Yemen
A military court has issued a death sentence for Abdul Malik Al Houthi, leader of the Al Houthi militia, and 173 others.  The Al Houthi militia has been designated as a terrorist organization.
For more information regarding how your financial support can help, please click here.