International Death Penalty News, Issue 36: Afghanistan, Bangladesh, Iran, Iraq, Japan, Pakistan, Singapore, South Korea, United States of America
September 3, 2021
IDPN 2021 Issue 36
Afghanistan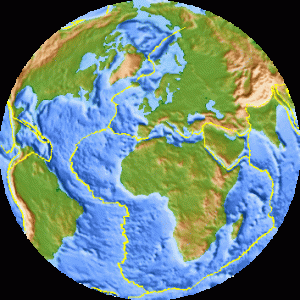 On Saturday, August 28, 2021, Fawad Andarabi was "brutally killed" by Taliban forces. Fawad was an Afghan folk singer. He was killed just days after the Taliban announced its intention to ban music from being playing in public. Fawad was dragged from his home and killed. The Taliban has seized control of Afghanistan after US forces withdrew from the country. It is feared that the Taliban will institute Sharia law, including carrying out executions for several crimes.
Letters have reportedly been pinned on doors of people accused of "working for the crusaders" throughout cities in the middle of the night. These letters order people to attend Taliban-convened courts. Failure to appear will result in being sentenced to death. Similar letters have been used in the nation in the past. Many of those who have received letters have gone into hiding.
Bangladesh
Six Islamist extremists have been sentenced to death for murdering two gay rights activists. Xulhaz Mannan, editor of a magazine for Bangladesh's gay and lesbian community, and fellow activist Mahbub Tonoy were murdered in April 2016. Attackers broke into their apartment armed with machetes and guns. Four of the six attackers are still at large. One defense lawyer stated that his clients are completely innocent and plans to appeal. Homosexuality is illegal in the nation and this is the first time a court has acted on violence against homosexual activists.
Iran
On Saturday, August 28, 2021, Mansour Kahrazehi was executed in Zahedan Central Prison. He was convicted of murder and sentenced to qisas, which is retribution in kind. Mansour was convicted of murdering his uncle. Mansour's grandfather insisted Mansour be executed by refusing to grant forgiveness or accept diya (blood-money).
On Wednesday, September 1, 2021, 30-year-old Mohammad Sadeghzadeh was executed by hanging at Ardabil Central Prison. He was sentenced to qisas, that is, retribution in kind. Mohammad killed his friend after discovering the friend was having an affair with Mohammad's wife. Mohammad's execution has not been reported by official state media.
Also on Wednesday, September 1, 2021, Yasin Rezaeipour was executed by hanging at Yazd Central Prison. Yasin was convicted and executed on drug-related charges. He has been in prison for approximately five years.
Iraq
On Monday, August 30, 2021, six people were executed by hanging at Nasiriyah prison in southern Iraq. Three of the executed were convicted of terrorism, while the other three were convicted over "criminal cases." Specifics of the crimes were not reported.
Japan
Last week, 74-year-old Satoru Nomura was sentenced to death for ordering several deaths. Satoru is the head of the Kudo-kai, the largest yakuza mafia in Japan. Satoru denied the allegations that he was the mastermind behind the crimes. Following his sentencing, Satoru told the judge, "You will regret this for the rest of your life." This is thought to be the first time the head of a major crime syndicate has been sentenced to death. Such a ruling could affect future police investigations into crime syndicates.
Pakistan
On January 27, 2018, Asma Rani was murdered by Mujahid Afridi in Kohat. Rani, a student at Ayub Medical College, was killed after rejecting Afridi's marriage proposal. Afridi was convicted and sentenced to death. He has now been pardoned by Rani's father Ghulam Dastageer. In announcing the pardon, Dastageer insisted he was not under duress when he pardoned Afridi, nor did he accept money to pardon his daughter's killer.
Singapore
Seventeen death row inmates in Singapore are claiming the government has acted discriminatorily against them due to their ethnicity. The inmates, 16 of which are Malays, with the other being Malaysian, are arguing they are significantly overrepresented on death row compared to their percentage of the population in Singapore. Additionally, they are less likely to have their sentences reduced or commuted.
South Korea
No execution has been carried out in the nation since December 31, 1997. Recent crimes, however, are causing debate over the use of capital punishment. In June of 2021, a 20-month-old toddler was murdered by her stepfather. He then attempted to cover up her death. It has also been reported that the child was raped and sexually assaulted. In August 2021, two women were murdered by the sex offender, Yang, who was out on parole. Yang has been convicted 14 times and served a 15-year prison sentence before being released on parole. Upon arriving at court, Yang told the media he "regretted not killing more people." A potential president hopeful has pointed at these crimes and spoken up in support of capital punishment. As of 2020, there are 60 inmates on death row in the nation.
United States of America
On Saturday, August 21, 2021, Donald Allen Jones died on death row in South Carolina. At the time of his death, Donald was in a hospital being treated for a stroke. Donald was 60 years of age. He was sentenced to death for murdering Ned Plyler in Lancaster County on October 11, 1983. Donald broke into Ned's home and waited for Ned and his wife, Geraldine, to return home. Donald killed Ned and terrorized Geraldine before tying her up and leaving the house. She was able to escape and run to a nearby home for help.
John O'Conner, the new Attorney General in Oklahoma, is asking the Oklahoma Court of Criminal Appeals to set execution dates for seven men who have completed their appeals. The seven men are identified as James Coddington, Donald Grant, John Grant, Julius Jones, Wade Lay, Gilbert Postelle, and Bigler Stouffer. Except for Stouffer, all the men were recently dismissed from a federal lawsuit that is challenging the constitutionality of the death penalty in the state. The six men failed to provide an alternative method of execution for the lawsuit, which is required to be part of the case. Stouffer was not part of the lawsuit. Attorneys for the inmates are arguing that no executions should be pursued while the federal case is pending, as the execution protocol in the state has not changed since executions were halted in Oklahoma three years ago. If the appeals court approves O'Conner's request, the first execution will be John Grant on October 7, 2021.
The Florida Supreme Court has ruled that 74-year-old Gary Michael Hilton will remain on death row in the state. Hilton is convicted of kidnapping and murdering 46-year-old nurse Cheryl Dunlap in December 2007. Hilton was sentenced to death by a unanimous jury in 2011. He claimed that his death sentenced should be set aside due to ineffective assistance of counsel. Hilton is an Army veteran and a woodsman and survivalist and is convicted of murdering six people in three separate national forests.
The Florida Supreme Court has also ruled that 60-year-old Joe Elton Nixon is to remain on death row in the state. Nixon is convicted of the 1985 kidnapping and murder of 38-year-old Jeanne Bickner in Tallahassee, Florida. Nixon approached Jeanne in a mall parking lot asking for jumper cables. Jeanne was then kidnapped by Nixon, tied to a tree, and burned to death. Nixon argued that he should be excluded from being executed, due to intellectual disability. His appeal was denied.
Prosecutors in Nevada are considering capital charges for at least one person accused in the torture and murder of 27-year-old Roy Jaggers. Roy's body was found at the bottom of a cliff in Cathedral Canyon on Sunday, August 1, 2021. An autopsy determined that his cause of death was multiple gunshots wounds, after he went off the cliff. Three people have been arrested in connection with the crime: 27-year-old Heather Pate, her 36-year-old boyfriend Kevin Dent, and her 37-year-old former boyfriend Brad Mehn. Pate and Dent are accused of luring Jaggers into Pate's home, where he was tortured for hours before being forced off the cliff. Mehn is accused of shooting Roy.
Federal prosecutors have announced that they will not be seeking the death penalty against 22-year-old John T. Earnest. Earnest is accused of opening fire at a Jewish synagogue in Southern California during the last day of Passover in 2019. Earnest has pled guilty to the shooting, which killed 60-year-old Lori Gilbert-Kaye. It is expected Earnest will be sentenced to life in prison, without the possibility of parole.  
Posthumous pardons have been granted by Virginia Governor Ralph Northam to seven Black men, the "Martinsville Seven." The seven men, Frank Hairston, Jr., Booker T. Millner, James Luther Hairston, Howard Lee Hairston, John Clabon Taylor, Francis DeSales Grayson, and James Henry Hampton, were convicted of raping a 32-year-old white woman, Ruby Stroud Floyd, in the predominantly black neighborhood of Martinsville, Virginia on January 8, 1949. All seven men were convicted and sentenced to death in six separate trials by all-white, all-male juries. No trial lasted more than one day. At the time, rape was a capital crime. Four of the men were executed by electrocution on February 2, 1951. The remaining three were executed three days later. The men were posthumously pardoned due to receiving unfair and bias trials. They were questioned by police without attorneys present and were unable to read the confessions they signed due to impairment.  
A two-person panel for the California Parole Board recommended that Sirhan Sirhan be granted parole. Sirhan is convicted of assassinating Senator Robert F. Kennedy in 1968, as he was running for president. Sirhan was convicted and sentenced to death in 1969. His sentence was commuted to life in prison three years later, when the California Supreme Court outlawed capital punishment. Sirhan's death sentence was not reinstated when California voters reinstated the death penalty a few months later. Sirhan has been attempting to receive parole for 40 years. During his most recent parole hearing, prosecutors did not appear to oppose parole, per new police by Los Angeles County district attorney George Gascon. Six of Robert's children oppose the parole and are asking Governor Gavin Newsom or the full parole board to reverse the decision. Two children support Sirhan being granted parole. It could be several months before a final decision is made.
William Kopsho was sentenced to death in Florida after he was convicted of murdering his wife, 21-year-old Lynne. William was again sentenced to death when his first sentence was overturned due to issues with the jury selection at his first trial. Now, an agreement has been reached that will remove William from death row and sentence him to life in prison, without the possibility of parole. In William's second trial, the jury did not unanimously recommend capital punishment as is now required by state law. Additionally, William will be 68 years old in November, making it unlikely that he would live long enough to be executed if prosecutors could secure a third death sentence.
Alexanda Kotey has pled guilty to murdering four American hostages: US journalists James Foley and Steven Sotloff, and relief workers Peter Kassig and Kayla Mueller. Kotey was a part of an Islamic State cell nicknamed "The Beatles," due to its members being from the United Kingdom. Kotey and his coconspirators were captured in 2018, however, they remained in prison in Iraq for some time due to the British government being resistant to hand over incriminating evidence until they had assurances from the American government that the men would not be executed. As part of his deal to plead guilty, Kotey faces life in prison, without the possibility of parole. However, after serving 15 years, Kotey will be eligible to be transferred to the United Kingdom. The leader of the terrorist cell, nicknamed "Jihadi John" was killed in a drone strike in 2015. Another member is scheduled to go to trial in January. A fourth member is in prison in Turkey.
For more information regarding how your financial support can help, please click here.