International Death Penalty News 2021, Issue 38: Afghanistan, Cameroon, India, Iran, Japan, South Korea, United Arab Emirates, United States of America
September 17, 2021
IDPN 2021  Issue 38
Afghanistan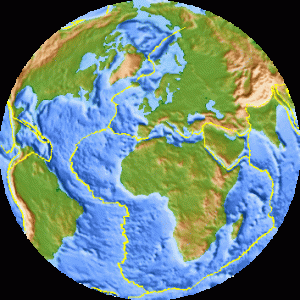 On Monday, September 13, 2021, an unnamed man was shot and killed in front of his family by the Taliban.  The man was a former sniper who had worked with the British special forces.  He had five children who allegedly witnessed his death.  There have been numerous reports that the Taliban are now hunting down those who helped foreign forces over the past 20 years and killing them.
Cameroon
On Tuesday, September 7, 2021, four men were sentenced to death by a military court. The men were convicted of killing seven schoolchildren, between the ages of nine and 12. The executions are to be carried out by a public firing squad. The murders occurred in western Cameroon, a region that is experiencing unrest due to a four-year conflict between militants demanding independence for two predominantly English-speaking regions. Over 3,500 people have died in the conflict and over 700,000 people have fled their homes.
India
Twenty-eight-year-old Shekhar Korram is convicted of kidnapping, raping, and murdering a three-year-old girl in 2020. Korram's sentence of death came after a judge ruled there was no possibility of reformation and rehabilitation. Korram also received several prison sentences.
Iran
On Wednesday, September 8, 2021, Ali Mardan Boland Gerami was executed at Yasuj Central Prison. He was convicted of murdering his wife approximately four years ago. Ali insisted she died in her sleep. Ali was convicted by a process called "Qassameh." Fifty male members of his wife's family must swear an oath on the Quran to make a qassameh. These people are not required to have witnessed the murder. After the family members swore a qassameh, Ali was sentenced to qisas, that is, retribution in kind. A retrial was requested by Ali, however, the Supreme Court upheld the sentence.
On Wednesday, September 8, 2021, seven people were executed at Rajai Shahr Prison. Three unnamed men were executed on murder charges. Another man, Abdulrahim Khani, was executed on drug-related charges. Three unnamed women were also executed. Their crimes have not been reported.
On Saturday, September 11, 2021, Baluch prisoner, Adham Maksani, was executed in Iranshahr Prison. Adham, also called Hafez, was convicted of murder.
On Monday, September 13, 2021, Hossein Gholampour was executed in Qom Central Prison. Hossein was convicted of murder and arrested about four years ago. He was sentenced to qisas, that is, retribution in kind. State officials or domestic media have not announced the execution.
Japan
The latest appeal from 43-year-old Mitsuru Nakata has been rejected by the Fukuoka High Court. Nakata, a former policeman, was sentenced to death for the murder of his wife and two children in their home in 2017. Lawyers for Nakata have insisted he is innocent, claiming an intruder is responsible for the murder.
South Korea
Prosecutors have announced they are seeking the death penalty against 24-year-old Kim Tai-hyun. Kim is accused of murdering three women from the same family, in addition to harassment and housebreaking. Kim disguised himself as a delivery man to gain entry into the home. He then killed the youngest of the three women, who was the only one at home at the time. Kim then waited for the others to arrive home and murdered them. Kim claims he committed the murders after one of the women stopped talking to him and refused to meet with him.
United Arab Emirate
An unnamed drug addict is sentenced to death for killing his father. The father allegedly refused to give his son money to buy more drugs. The father was stabbed 36 times, all over his body. Family members for the father have refused to grant a pardon or accept blood money, insisting upon retribution.
United States of America
The Ohio execution of John Stumpf, scheduled for Wednesday, September 15, 2021, is rescheduled for Tuesday, August 13, 2024. Sixty-year-old John is convicted of the murder of 54-year-old Mary Jane Stout.  The murder occurred on May 14, 1984, near New Concord, Ohio. Read more about John's case here.
On Monday, September 13, 2021, the Oklahoma Board of Pardons and Paroles voted 3-1 in recommending Governor Kevin Stitt commute the sentence of Julius Jones.  Jones, a death row inmate, is convicted of murdering Paul Howell in 1999.  He insists that he is innocent of the crime for which he is convicted.  Jones' case gained national attention after appearing in a 2018 documentary series, "The Last Defense."  Among his supporters are various celebrities and athletes, including Kim Kardashian, who has visited with Jones.
A panel of judges for the Ninth Circuit Court of Appeals has ruled that three California district attorneys do not have the authority to challenge the death penalty moratorium in the state.  The court's ruling was divided.  Gavin Newsom, governor of California, enacted the moratorium in 2019, due to his personal belief that capital punishment is wrong.  California has not carried out an execution since 2006.  
Curtis Flowers is a former death row inmate in Mississippi.  Last year, Curtis was exonerated of the charges that landed him on death row.  Curtis' case begins in 1996, with the murders of 59-year-old Bertha Tardy, 45-year-old Carmen Rigby, 42-year-old Robert Golden, and 16-year-old Derrick Stewart, who all worked at the Tardy Furniture store.  Police eventually arrested Curtis for the murders.  He was tried for the crime six times, as three convictions were overturned, two trials resulted in hung juries, and a 2010 trial that resulted in him being sentenced to death.  His 2010 conviction was thrown out after it was found the prosecution improperly excluded black jurors.  In September 2020, the Mississippi Attorney General's Office dismissed all charges against Curtis.  Now, Curtis is suing the officials who were involved in prosecuting him six times.  Curtis is alleging that his 4th, 6th, and 14th Amendment rights were violated.  He is also alleging the Mississippi Constitution and several Mississippi state laws were also violated.
For more information regarding how your financial support can help, please click here.