International Death Penalty News 2021, Issue 39: Bangladesh, India, Iran, Iran, Malaysia, North Korea, Thailand, Trinidad and Tobago, United States of America, Yemen
September 24, 2021
IDPN 2021 Issue 39
Bangladesh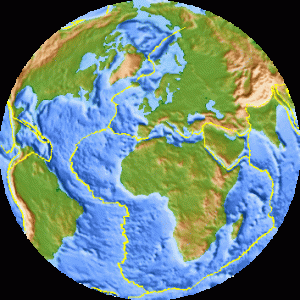 On Tuesday, September 21, 2021, the Supreme Court upheld the death sentences against Nur Alam Hawladar and Md Miraj Khalifa.  The two men were each sentenced to death for abducting, raping, and murdering a child named Tania.   The third person was also convicted, but he has died.  All three confessed to the crime.
India
A local court sentenced two people to death for the physical and sexual torture, and murder of a three-year-old girl. One of those sentenced to death was the child's mother, Sanatan Thakur. The other was Thakur's lover. The girl died in July 2017, while undergoing treatment after doctors discovered seven needles inside her body. Allegedly, the couple decided to murder the girl as she was an "obstacle to their relationship."
Iran
On Monday, September 20, 2021, an unnamed man was executed by hanging at Taybad Prison. The man, who was married, was executed on drug-related charges.
On Tuesday, September 21, 2021, two men were executed by hanging at Zanjan Central Prison. The two men, Abed Khodaverdi and Arshad Jodat, were executed on drug-related charges.
Malaysia
Alowonle Oluwajuwon Gilbert, a Nigerian national, was sentenced to death for the May 2019 murder of Siti Kharina, Chief Nurse of Serdang Hospital. Gilbert was sent to be executed by hanging after receiving the verdict handed down by Judge Ab Karim Ab Rahman. Video evidence showed Gilbert leaving Siti's house the day after the murder and blood was found on his clothing.
North Korea
Young adults in North Korea face stiff penalties if caught enjoying South Korean culture, including k-pop music and television shows. Those penalties include hard labor and even being sentenced to death. North Korea's government has instituted these new, harsh measures against people in their twenties and thirties out of concerns that capitalist influence could threaten North Korea's system of government.
Thailand
Thirty-seven-year-old Australian national Luke Cook was sentenced to death four years ago in Thailand for trafficking crystal meth for the Hells Angels. Luke, who always claimed innocence, has now been acquitted and returned to Australia. Evidence against Luke was provided by another Australian who is now wanted for sex trafficking. Also convicted was Luke's Thai wife, Kanyarat Wechapitak, and an American man, Tyler Gerard, both of whom also received sentences of death. They have also been acquitted and released from prison.
Trinidad and Tobago
Alvaro Ayers, also known as Josey Wales, a Tobago man, is sentenced to death by hanging. He is convicted of murdering 16-year-old Kolen Salandy and 15-year-old Rondell Thomas on September 19, 2009, in French Fort, Scarborough. Ayers insists that he is innocent of the crime for which he is convicted.
United States of America
The Oklahoma Court of Criminal Appeals has given execution dates to seven death row inmates.  The first execution, that of John Grant, is scheduled to occur on October 28, 2021.  Julius Jones is the second inmate scheduled for execution on November 18, 2021.  Jones, who insists upon his innocence, recently gained national attention. Recently the Oklahoma Board of Pardons and Paroles recommended that Jones be granted clemency.  That recommendation has gone to Oklahoma Governor Kevin Stitt for consideration.  The five other inmates now with execution dates are Bigler Stouffer, Wade Lay, Donald Grant, Gilbert Postelle, and James Coddington.  Their executions are scheduled over the next several months.
For nearly 40 years, 73-year-old Samuel Howard has been on death row in Nevada. Now, the Nevada Supreme Court has ruled that he is no longer eligible for capital punishment and must be re-sentenced. Samuel is convicted of robbing and murdering dentist George Monahan in Las Vegas, Nevada in 1980. Samuel stole $2 from George. He had previously been convicted of a violent crime in New York, which was an aggravating circumstance that made him eligible to receive a death sentence following George's murder. However, a New York court recently erased that crime, making Samuel no longer eligible for capital punishment. In a new penalty hearing, a jury will decide if Samuel is to be sentenced to life in prison without the possibility of parole, or life in prison, with the possibility of parole. Nevada's last execution was in 2006.
Scott Peterson spent over 15 years on death row in California after being convicted of murdering his eight-month pregnant wife, Laci, and their unborn son Connor, on Christmas Eve 2002. Scott's death sentence was overturned in 2020 by the California Supreme Court due to jurors being improperly dismissed. Prosecutors have already announced that they do not plan on seeking another death sentence. However, Superior Court Judge Anne-Christine Massullo has announced she wants to sentence Scott in November, before deciding if he should receive a new trial.
Clinton Young has been on death row in Texas for 18 years. Now, the Texas Court of Criminal Appeals has overturned his death sentence and conviction for the murder of 52-year-old Doyle Douglas and 41-year-old Samuel Petrey in 2001. Clinton's death sentence was overturned because a prosecutor was also working as a law clerk for the trial judge, a major conflict of interest. The prosecutor has since surrendered his license to practice law. Clinton has denied any guilt in the case, claiming he was framed.
In 1969, Sirhan Sirhan was convicted of assassinating Robert F. Kennedy, 64th Attorney General of California. Robert was also running for President of the United States. Robert was shot by Sirhan as he was leaving a campaign event in Los Angeles. His sentence was commuted to life in prison three years later, after the California Supreme Court briefly banned capital punishment in the state. In August 2021, the California Parole Board voted to grant parole to Sirhan. Now, it is up to California Governor Gavin Newsom to determine if Sirhan will be granted parole. Since the announcement, numerous family members of Robert have spoken out against Sirhan being released from prison. This includes Robert's widow, Ethel. At least two of Robert's family members have spoken out in support of Sirhan being granted parole.
Yemen
The Houthi rebels announced that nine men were executed for their involvement in the 2018 death of President Saleh al-Sammad. Al-Sammad died during an air attack on Hodeidah. A total of 17 people were convicted and sentenced to death for al-Sammad's death, including Saudi Crown Prince Mohammed bin Salman and former US President Donald Trump, who were tried in absentia.
For more information regarding how your financial support can help, please click here.