International Death Penalty News 2021, Issue 40: Afghanistan, India, Iran, Jordan, Malaysia, Singapore, United States of America
October 1, 2021
IDPN 2021 Issue 40
Afghanistan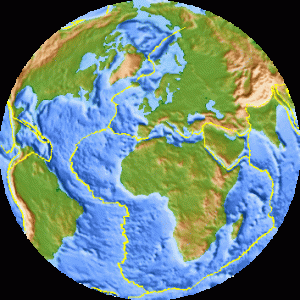 Mullah Nooruddin Turabi, a founder of the Taliban and chief enforcer of its interpretation of Islamic law, stated in an interview that the new Afghani rulers intend to bring back strict punishments. This includes executions and amputations. When the Taliban previously ruled Afghanistan, it receive international criticism for carrying out such punishments publicly. Turabi has conceded that the punishments may no longer be carried out in public. However, he has stated they will follow the laws as they come from the Koran.
On Saturday, September 25, 2021, the bodies of four people were publicly displayed throughout the city of Herat. All four were convicted of taking part in a kidnapping earlier that day. They were killed by police.
India
A special court has sentenced 26-year-old Nokaram, alias Dharma, to death for raping and murdering an eight-year-old girl. On September 25, 2020, Nokaram grabbed the child while she and her brother were walking. Nokaram was drunk at the time.
Iran
On Wednesday, September 8, 2021, two Afghan nationals, Ali Morad and Heibat Rouzbi, were executed in Taybad Prison. They were convicted on drug-related charges. The execution was carried out in secret. Both men were convicted of being armed while carrying drugs. Their executions have not been reported by official media.
On Wednesday, September 22, 2021, an unnamed man was executed by hanging at Karaj Central Prison. The man was convicted of armed robbery, which resulted in the death of one person in 2016. He also killed a second person while he was in prison.
On Wednesday, September 22, 2021, Ahmad Forouhid was executed by hanging at Boroujerd Central Prison. He was 45 years of age and convicted of murdering another person over financial issues. His execution has not been reported by official media.
On Wednesday, September 22, 2021, Mostafa Shafiei was executed in Rajai Shahr Prison. He was convicted of murdering his friend on July 9, 2018, and was sentenced to qisas, that is, retribution in kind. Mostafa claims his friend's death was an accident, however, there is no legal distinction in Iran between murder and manslaughter, voluntary or involuntary. All are charged with "premeditated murder" and are sentenced to death if convicted.
On Saturday, September 25, 2021, Sohrab Naji and Vahab Samadi were executed by hanging in Shiraz Central prison. Sohrab was convicted on drug-related charges, while Vahab was convicted of murder.
On Wednesday, September 29, 2021, 42-year-old Abbasgholi Salehi was executed by hanging in Isfahan Central Prison. He was convicted on drug-related charges.
Jordan
An unnamed man received a sentence of death by hanging for murdering his mother. The man used a gun to kill his mother and injured his two sisters. The man's younger brother also participated in the crime and received a sentence of life in prison. According to a court reporter, both men are drug addicts. The father, another sister, and another brother all escaped the shooting.
Malaysia
A Nigerian national lost an appeal against his death sentence. The man, 44-year-old Ikenna Emmanuel Chukwudulu is convicted of trafficking drugs and was sentenced in 2017. The court found that the evidence was overwhelming and the sentence appropriate.
Singapore
Two men on death row for drug trafficking will receive new trials, following a ruling by the Court of Appeals. In 2019, Imran Mohd Arip and Tamilselvam Yagasvranan received death sentences after being convicted of trafficking heroin. A third man, who was also arrested and convicted, was later acquitted. This acquittal resulted in new and lesser charges against Mohd and Tamilselvam, resulting in new trials for the men.
United States of America
On Tuesday, September 28, 2021, the state of Texas executed Rick Rhoades.  Rick was pronounced dead at 6:29 pm local time, inside the Walls Unit of the Huntsville State Penitentiary in Huntsville, Texas.  He was 57 years of age and executed for the murders of 31-year-old Charles Allen, and 33-year-old Bradley Allen on September 13, 1991.
On Sunday, September 26, 2021, Robert L. Bolden, Sr., died on death row at a federal prison. Robert, a Canadian national, was 58 years of age. His cause of death has not been reported. In 2016, he was transferred to the US Medical Center for Federal Prisoners in Springfield, Missouri due to kidney failure. Robert received a death sentence for murdering bank security guard Nathan Ley. The murder took place during an attempted bank robbery in St. Louis in 2002.
The death sentence of 75-year-old James Dailey is upheld by the Florida Supreme Court by a recent ruling. James is convicted of murdering 14-year-old Shelly Boggio at Indian Rocks Beach in 1985. He insists he is innocent of the crime. Dailey's co-defendant, Jack Pearcy once claimed sole responsibility for the murder, however, he has since retracted that claim. No forensic evidence links Dailey to crime. Both men were convicted of Shelly's murder. Dailey received a sentence of death, while Pearcy received a sentence of life in prison.
A three-judge panel of the 4th Circuit Court of Appeals refused to take up an appeal of Dylan Roof's death sentence. Dylan is sentenced to death for murdering nine black church members in Charleston, South Carolina in 2015. In addition to the murders, Roof, who is white, was also charged with a federal hate crime. Roof's lawyers appealed his sentences, arguing the prosecutors improperly portrayed the victims in a positive light due to their religious beliefs.
Twenty-three-year-old Arturo Santiago Pena-Almanza Jr., is charged with the murder of two-year-old Jeremiah Degrate Rios. If convicted, Arturo could be sentenced to death in Texas. Arturo confessed to hitting the child with his fists several times because the child wiped feces on him. The beating resulted in the child's death.
Prosecutors in Florida have charged 33-year-old Bryan Riley with murder. He is accused of murdering four family members and attempting to murder a fifth. Prosecutors also announced that if Bryan is convicted, they will pursue the death penalty. Bryan, a former Marine, murdered 40-year-old Justice Gleason, 33-year-old Theresa Lanham, 62-year-old Catherine Delgado, and baby Jody, who was about four months old at their Lakeland, Florida home. The 11-year-old daughter of Justice and Theresa was also shot, but she survived by playing dead. Bryan told police he believed sex traffickers lived at the home and that God told him to rescue a girl named Amber. No evidence was found to support his claim.
Kevin Stitt, governor of Oklahoma, has announced that he is not accepting the recommendation to commute the sentence of death row inmate Julius Jones. Governor Stitt is waiting until after Jones' clemency hearing on October 26, 2021. Jones is convicted of murdering Paul Howell during a carjacking in 1999. He currently has an execution date of November 18, 2021. The clemency hearing will take place before the same board that recommended Governor Stitt commutes Jones' sentence. In his announcement, Governor Stitt stated, "a clemency hearing, not a commutation hearing, is the appropriate venue for our state to consider death row cases."
Twenty-two-year-old Robert Aaron Long is sentenced to life in prison for murdering four people at massage parlors near Atlanta, Georgia. Long also shot and killed two people at spas in Atlanta. Now, District Attorney Fani Willis is seeking to have Robert also sentenced to death for those murders. Long has stated that his killing spree was due to the shame he felt from sexual urges, however, many have argued the crime was racially motivated. Most of the victims were of Asian descent.  
John Earnest is sentenced to life in prison without the possibility of parole. John is convicted of opening fire in a Southern California synagogue on the last day of Passover in 2019. He killed one person and injured three others. Twenty-two-year-old John is a self-proclaimed White supremacist. An earlier agreement with the prosecution prevented John from being sentenced to death.
For more information regarding how your financial support can help, please click here.