International Death Penalty News 2021, Issue 41: Iran, India, Pakistan, United Arab Emirates, United States of America
October 8, 2021
IDPN 2021 Issue 41
Iran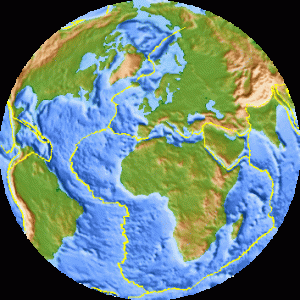 On Wednesday, September 29, 2021, 30-year-old Farhad Salehi-Jabehdar was executed in Karaj Central Prison. Farhad was convicted and sentenced to death for rape. His execution has not been reported by official media in Iran.
India
On Wednesday, September 29, 2021, the Protection of Children from Sexual Offences court sentenced a man to death by hanging. The man, Prem Chandra alias Pappu Dixit, is convicted of raping and murdering his five-month-old niece. Chandra is also being fined.
Pakistan
On Tuesday, October 5, 2021, the Sindh High Court upheld the death sentence for Iftikhar Ahmed alias Badshah. Badshah is sentenced to death for murdering Khalid Haroon, his wife Aneela, son Danish and daughter Maryum on September 8, 2010. Badshah also raped Maryum and stole valuables. The family knew Badshah well and had treated him like a son.
United Arab Emirates
The Ajman Criminal Court sentenced five Asian men to death for murdering another Asian businessman and robbing him. The accused men were not identified by name. At least one was charged in absentia. All also received fines. The men were on a plane attempting to flee the country when police arrested them. At least one of the accused confessed to the crime.
United States of America
On Tuesday, October 5, 2021, Missouri executed Ernest Johnson. He was 61 years of age. Ernest was convicted of murdering 46-year-old Mary Bratcher, 58-year-old Fred Jones, and 57-year-old Mabel Scruggs during a convenience store robbery on February 12, 1994, in Columbia, Missouri.
The Oklahoma Board of Pardons and Paroles has voted 3-2 to reject a request for clemency from 60-year-old John Grant. Grant is scheduled to be executed later this month and will be the first execution in Oklahoma since 2015. Grant is convicted of murdering Gay Carter at the Dick Conner Correctional Facility near Hominy, Oklahoma, on November 13, 1998.  
Twenty-two-year-old John Earnest has officially received a sentence of life in prison in California. Earnest previously had reached a deal with prosecutors that spared him from being sentenced to death. Earnest, a white supremacist, is convicted of killing one person and injuring three others. He opened fire in a Southern California synagogue on the last day of Passover in 2019.
Forty-nine-year-old Marian Williams is accused of killing three male children when she set on fire the house in which they were sleeping. The Florida home belonged to her ex-boyfriend. If convicted of the 2017 triple murder, Williams could be sentenced to death. Previously, Williams was arrested for attacking the grandfather of the children. In order to sentence Williams to death, a jury must unanimously agree.
The Supreme Court of the United States will hear the case of the Boston Marathon Bomber, Dzhokhar Tsarnaev. Department of Justice attorneys filed an appeal to the decision of the First US Circuit Court of Appeals, which threw out Tsarnaev's death sentence last year. The court ordered that Tsarnaev receive a new penalty trial, after finding jurors were not adequately screened for bias. 
Superior Court Judge Anne-Christine Massullo announced she plans to sentence former California death row inmate Scott Peterson to life in prison on December 8, 2021. Judge Massullo is also considering if Peterson is to receive a new trial due to juror misconduct. Peterson was sentenced to death in 2005 for the murder of his 27-year-old, eight-month-pregnant wife Laci, and their unborn son, Connor. Peterson's death sentence was tossed out last year and prosecutors have announced they will not be seeking another death sentence.
In 2019, the Oregon state legislature passed a bill that greatly restricted prosecutors' ability to seek the death penalty. At the time, the bill was not retroactive, meaning it was not to be applied to inmates already sentenced to death. Opponents of the bill worried that it would one day become retractive. That day has come. The Oregon Supreme Court, on Thursday, October 7, 2021, ruled that the death sentence of David Ray Bartol, sentenced to death in 2016, should no longer apply. The remaining 28 people on death row will likely seek to have their death sentences vacated also. Oregon last carried out an execution in 1997.
For more information regarding how your financial support can help, please click here.