International Death Penalty News 2021, Issue 42: Bangladesh, India, Iran, Sierra Leone, Singapore, United States of America
October 15, 2021
IDPN 2021 Issue 42
Sunday, October 10, 2021, was the 19th World Day Against the Death Penalty. This year, the focus was on raising awareness about women on death row, women who risk being sentenced to death, and women who are no longer on death row. Read more here.
Bangladesh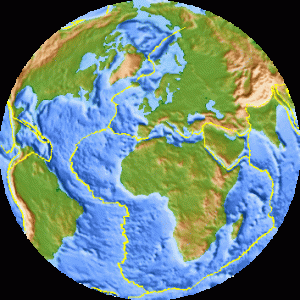 Five people, Azizur Rahman alias Rajon, Sajjad Hossain alias Saju, Md Rinku alias Boya, Ismail Hossain, and Mahabur Rashid alias Rentu, received sentences of death for their part in killing a college student 11 years ago. Nine others were accused in the case, however, they were acquitted due to lack of evidence. On March 15, 2010, Raju Ahmed, a student, was stabbed to death behind a restaurant in the New Market area of Rajshahi. Raju was taken to a hospital where he died from his injuries.
On Monday, October 11, 2021, two men, 50-year-old Mintu alias Kalu, and 50-year-old Aziz alias Azizul, were executed at Jashore Central Jail. They had been in prison for the last 18 years. The men were convicted of murdering 30-year-old Kamela Khan and her 32-year-old friend Finge Begum. Their bodies were found in a field in Railaxmipur village on September 27, 2003. The two women had been raped and strangled. 
India
A man identified as Harish has been sentenced to death for murdering three members of his sister-in-law's family in 2016. Harish claimed it was an honor killing. The murders occurred for marrying outside the caste. Three people were killed, while two others sustained injuries.
A court found 27-year-old Sooraj S Kumar guilty of murdering his wife, Uthra, by using a cobra. Kumar previously tried to murder his wife using a viper. He was facing the death penalty, however, a court instead gave him a double life sentence, in addition to 17 years in prison. Kumar will spend the rest of his life in prison, in addition to facing a fine. Twenty-five-year-old Uthra was found dead inside her bedroom on May 7, 2020. A hospital found she had been killed by a snakebite and her parents suspected that she was murdered because just over a month previous, she was bitten by a viper and was still recovering. Sooraj was eventually arrested and confessed to the crime.
Iran
On September 8, 2021, two men were secretly executed in Shiraz Central Prison by hanging. All were convicted of murder and sentenced to qisas, that is, retribution in kind. The men have since been identified as Meysam Atefifard and Hadi Razi. The executions have not been reported by state media or officials.
On September 21, 2021, Rasoul Akrami was secretly executed by hanging in Shiraz Central Prison. He was convicted of murder and sentenced to qisas, that is, retribution in kind. The execution has not been reported by state media or officials.
On September 22, 2021, Omid Keshtkar was secretly executed by hanging at Shiraz Central Prison. He was convicted of murder and sentenced to qisas, that is, retribution in kind. The execution has not been reported by state media or officials.
On Sunday, October 3, 2021, a father and son were executed by hanging in Yazd Central Prison. Both were convicted on drug-related charges. Their executions have not been reported by state media or officials.
On Monday, October 11, 2021, Omid Sarani was executed in Birjand Central Prison. Omid was convicted on drug-related charges. He had served in the military.
On Monday, October 11, 2021, 35-year-old Esmail Ghassabi was executed in Isfahan Central prison. He was convicted of murder and sentenced to qisas, that is, retribution in kind. His execution has not been announced by state media or officials.
Sierra Leone
On Friday, October 8, 2021, President Julius Maada Bio signed a bill abolishing the death penalty in the nation. The bill replaces a capital sentence with a sentence of life in prison, on a minimum of 30 years in prison. The last execution carried out in the nation was in 1998, when 24 military officials were executed for an attempted coup.
Singapore
Forty-one-year-old Omar Yacob Bamadhaj is sentenced to death for importing cannabis into the nation. He was arrested on July 12, 2018, during a routine check. Omar claimed he did not know what was in the bundles he was transporting.
United States of America
On Tuesday, October 12, 2021, Texas planned to executed Stephen Barbee. The United States District Court for the Southern District of Texas stayed the execution due to concerns of violating Stephen's religious rights. Stephen was asking for his chosen spiritual advisor to touch him during the execution. Currently, spiritual advisors can be in the execution chamber but are not allowed to touch the inmates. Several Texas executions have recently been halted for this reason. Stephen is convicted of murdering 34-year-old Lisa Underwood and her 7-year-old son Jayden. Lisa and Jayden were killed at their Fort Worth, Texas home on February 19, 2005. 
Kirk Bloodsworth was sentenced to death in Maryland in 1985 after he was convicted of rape and murder. Kirk, now 60 years of age, will now receive a settlement of over $400,000 from the Maryland Board of Public Works. Nine years after his conviction and death sentence, DNA testing exonerated Kirk of the crime. Kirk was released and pardoned by then-Governor William Donald Schaefer. He was the first death row inmate freed using DNA evidence. In 1994, after being released, he was paid $300,000 for his wrongful conviction. A new program aimed at helping those who were wrongfully convicted, allows people who were insufficiently compensated before July 1, 2005, to request additional compensation.
Darlie Routier, a death row inmate in Texas, is convicted of murdering her two children five-year-old Damon and six-year-old Devon on June 6, 1996. Darlie has maintained her innocence and has now won an appeal seeking to have several pieces of evidence tested for DNA. Her defense team was joined by the New York based Innocence Project, who is helping to represent her and pay for the testing. Many of the items have never been tested. Darlie insists that an intruder broke into the home and killed her children and nearly killed her. Darlie received a nearly fatal stab wound to the neck that night.
The Justice Department is asking the Supreme Court of the United States to reinstate the death penalty of Dzhokhar Tsarnaev. Tsarnaev is convicted of setting off bombs at the Boston Marathon in 2013, killing three people and injuring over 260 others. Earlier this year, Tsarnaev's death sentence was overturned by a federal appeals court, after finding that the trial judge made mistakes in the case. The government is seeking to have Tsarnaev's death sentence reinstated, even though it recently issued a moratorium on federal executions.
Christopher Henderson is sentenced to death in Alabama. Earlier this year, a jury found Christopher guilty of murdering his second wife, Kristen Henderson, who was nine months pregnant; Kristen's 67-year-old mother Jean Smallwood; his 14-month-old nephew Eli Sokolowski; and his eight-year-old son Clayton Daniel Chambers. All were killed in 2015. After killing them, Christopher set fire to their home in New Market, Alabama. Rhonda Carlson, Christopher's first wife, confessed to helping plan the murders and accepted a plea deal. In exchange for testifying against Christopher, she was not sentenced to death.
For more information regarding how your financial support can help, please click here.