International Death Penalty News 2021, Issue 44: China, India, Iran, United States of America
October 29, 2021
IDPN 2021 Issue 44
China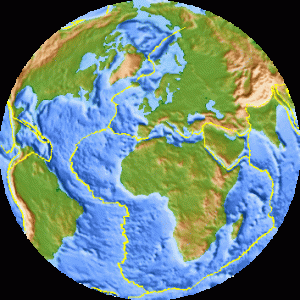 Fifty-year-old Wu Chi-man, a Hong Kong man with a history of mental illness, was executed in mainland China. Wu was arrested in 2017 and convicted on drug trafficking charges. His parents were begging for his life to be spared. Shortly before his death, his parents visited with him for the first time since his detention.
India
A special POCSO court in India sentenced an unnamed 25-year-old male to death. He was convicted of murdering his seven-year-old niece on September 20, 2021. The man was not identified by name, but he was the uncle of the victim. He lured her to an agriculture farm and raped her before killing her. He disposed of her body to keep her from telling other family members what happened. Police found her body later that day.
On Tuesday, October 26, 2021, a special court sentenced a married couple to death. Only the husband, Goverdhanan, was identified by name. Goverdhanan and his wife are convicted of murdering his parents and brother by dousing them in gasoline and setting them on fire. Goverdhanan claimed that they died after the AC exploded. Allegedly, Goverdhanan was upset that his parents would not lend him money to start a new business.
Iran
On Tuesday, October 19, 2021, Ali Mohammad Mohammadi and Eslam Mohammadi were executed in Ahvaz Sepidar Prison. Executions are usually carried out by hanging. Ali and Eslam were cousins and both were convicted of murder during a tribal clash. They were sentenced to qisas, that is, retribution in kind. Following their double execution, Ali's mother died from a heart attack. There is no legal distinction in the nation between murder and manslaughter, voluntary or involuntary. Thus, all are convicted of "premeditated murder."
Nazarnaz Ghanbarzehi, a Baluch man, was executed in Zahedan Central Prison. He was convicted on drug-related charges earlier this year. His execution has not been announced by state officials or media.
On Wednesday, October 20, 2021, an unnamed man was executed in Karaj Central Prison. He was convicted of murdering his fiancé with the help of another woman and sentenced to qisas, that is, retribution in kind.
United States of America
On Wednesday, October 27, 2021, Texas was scheduled to execute Ruben Gutierrez. The execution was stayed due to ongoing questions regarding access to the execution chamber by religious advisors. Forty-four-year-old Ruben is convicted of murdering 85-year-old Escolastica Harrison on September 5, 1998, in Brownsville, Texas. 
On Thursday, October 28, 2021, Oklahoma executed John Grant. John was pronounced dead at 4:21 pm local time, inside the execution chamber at the Oklahoma State Penitentiary in McAlester, Oklahoma. He was 60 years of age. John was sentenced to death for murdering Gay Carter at the Dick Conner Correctional Facility near Hominy, Oklahoma, on November 13, 1998.
In 2004, a jury in California sentenced Scott Peterson to death for murdering his wife, Laci, who was eight months pregnant with their unborn son, Connor. Scott spent 15 years on death row before the California Supreme Court overturned his sentence due to a "series of clear and significant errors in jury selection" by the trial judge. A resentencing hearing is scheduled for December 8, 2021. Prosecutors have already announced that they do not plan on seeking another death sentence. In the most recent development, Scott has been denied bond before his resentencing, meaning Scott will remain in prison before being resentenced.
Rhonda Carlson avoided being sentenced to death in Alabama by reaching a plea deal with prosecutors. She has agreed to testify against her husband, Christopher Henderson in exchange for not being sentenced to death. Christopher and Rhonda are convicted of murdering Kristin Smallwood and her unborn child, her eight-year-old son, Clayton Chambers, her one-year-old nephew Eli Sokolowski, and Kristin's mother, Carol Jean Smallwood. A court sentenced Christopher to death earlier this month. The murders occurred in August 2015, after Kristin filed for a court order to keep Christopher away from her home. Kristin had been married to Christopher and Christopher married Rhonda without first divorcing Kristin.
Thirty-seven-year-old William George Davis, a former nurse, has been sentenced to death for murdering four patients. In 2017 and 2018, Davis injected air into the arteries of four patients who recently had heart surgery, killing them. Davis worked at Christus Mother Frances Hospital. His sentence will automatically be appealed. Davis was attempting to prolong the patients' stay in the intensive care unit to create more overtime hours for himself and make more money. He was caught after video surveillance revealed he was the last person in a patient's room before their condition started deteriorating. 
For more information regarding how your financial support can help, please click here.