Building Up Love – Protects, Trusts, Hopes, and Perseveres
1Protect – to defend or guard from attack, invasion, loss, annoyance, insult, etc.; cover or shield from injury or danger.
2Trust – reliance on the integrity, strength, ability, surety, etc., of a person or thing; confident expectation of something; hope
3Hope – the feeling that what is wanted can be had; to believe, desire, or trust
4Persevere – to persist in anything undertaken; maintain a purpose in spite of difficulty, obstacles, or discouragement; to bolster, sustain, or uphold
[Love] always protects, always trusts, always hopes, always perseveres.  (1 Corinthians 13:7, NIV)
"If you really love me you will…"  Has this ever been said to you?  Has this ever been said by you?  Is using love as a bargaining chip really love? Love protects, trusts, hopes, and perseveres.  Love does not require proof.  Love cannot help but prove itself.  Because love is not just an idea, it is a commitment, and it requires action!
Love Protects!
The Jewish nation of Israel should not exist.  It rose up from one man to become one of the most powerful nations in all the ancient lands.  But look back on its history.  How many great nations were there?  How many fell, never to recover, never to return?  Israel always recovered.  Israel always returned.  Look at Israel now.  It is once again a world power, a nation leading the world in cyber security and advancements for farming and irrigation in land lacking natural water resources.  For most of Israel's history, its land and its people have been under attack, attacks which continue to this day. 
The Jewish nation of Israel should not exist.  Yet it has withstood the test of time as few other nations have.  Why?  God loves the people of Israel.  They are His chosen people.  God's love has surrounded Israel, ensuring that its people will not be wiped out.  Ensuring that nation of Israel will survive to His return.
Of course, God's love does not begin nor end with the people of Israel.  In 1 John 4:8-10, the elderly Apostle John writes, 8 Whoever does not love does not know God, because God is love. 9 This is how God showed his love among us: He sent his one and only Son into the world that we might live through him. 10 This is love: not that we loved God, but that he loved us and sent his Son as an atoning sacrifice for our sins.  (NIV)  God showed His love for all mankind by sending us Jesus Christ, His son, to die on the cross for our sins.  Jesus' death and resurrection offers all mankind protection against eternal separation from God.
So how do we show protection to those we love today?  Often we think of the dramatic methods – jumping in front of them to take a bullet, pushing them out of the way of a speeding car, etc., but a love that protects should be shown every day.  We should always be seeking to protect the ones we love, and rarely does it involve dramatic actions.  Think of the person you love.  What is their weakness?  How do you treat that weakness?  Through love, we should seek to strengthen them in their weakness, protect them from being vulnerable.
A love of protection does not mean excusing sinful actions.  It does not mean protecting them from the consequences of harmful, illegal, and sinful actions.  Israel often suffered for their actions.  We continue to suffer today from the consequences of our actions.  Yet God's love protects us and seeks to help lift us above struggles.
Love Trusts!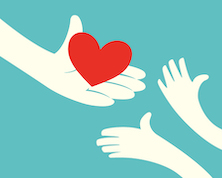 With one exception, love is always a risk.  As a human, our default nature is a sinful one.  Because of this, it makes trusting others difficult.  But love trusts.  A trusting love relies on another person.  You have confidence in that person, that they will not harm you, that they will protect you.
Love is unconditional.  Love is not performative.  Love does not require that it be proven.  Love is not suspicious.  Unfortunately, we are sinful people and some people will take advantage and harm those they love.  If you have been harmed by someone you love, you should not be ashamed of your love for them.  You did nothing wrong in loving them.  Extending love is never wrong.  The sin falls on the person who took advantage of the love and betrayed it.
However, we never have to fear when we love God.  Because God's love is perfect.  It is never a risk to trust in Him and His love for us.  God showed His love for us by sending His son, Jesus Christ, to die for us (John 3:16).  Jesus showed His love for us by offering Himself up as the perfect sacrifice for our sins (Matthew 26:39b, 42b).  Neither Jesus, nor God, required anything from us to perform these acts.  The sacrifices were willing made on our behalf because of their love for us!  It is up to us to accept these acts of love and trust in them for our salvation.
Love Hopes!
No one is perfect.  Everyone has flaws.  Everyone also has the potential to be more, to be a better person.  Love always hopes means that we see the best in everyone.  We see their hopes and dreams and want to help them achieve their hopes and dreams.  Through providing support and encouragement, we help those we love to become better people.
In his first letter to Timothy, Paul opens by writing, Paul, an apostle of Christ Jesus by the command of God our Savior and of Christ Jesus our hope (1 Timothy 1:1, NIV)  What does it mean that Christ Jesus is our hope?  He is our hope for a better future!  
The Apostle Peter failed Jesus many times, yet Peter went on to become a firm and competent leader in the early church.  Peter loved Jesus, and Jesus loved Peter.  Jesus saw the man Peter was going to become.  He never gave up on Peter.  And because Peter loved and trusted Jesus, Peter was able to continue moving forward in hope of becoming that man Jesus saw.
Love in the Lord, love in Jesus Christ, gives us hope for our future.  And our love, in turn, allows us to see the best in others, giving them hope and encouragement for their future and the person they can become.
Love Perseveres!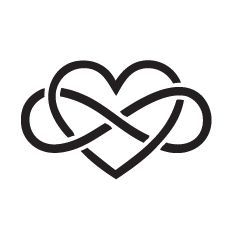 Love doesn't quit. When a man and a woman are bound together in Holy matrimony, they make a solemn vow to each other: "for better or for worse, for richer, for poorer, in sickness and in health, to love and to cherish; from this day forward until death do us part." They are promising that they will face all of life together.  All of life's joys and all of life's obstacles will be faced together.  Life always presents challenges.  Love means facing them together.
God has also made that solemn vow to us.  His love for us will never end, never change.  He will be there with us to face all our trials and struggles.  He will be there with us to celebrate all our joys.
Jesus, in His darkest hours, showed His persevering love for us.  In the garden, as He was begging His Father to remove His burden, His love shined through as He continually surrendered to God's will (Matthew 26:36-46).  Jesus had the ability to call forth an army of angels to spare Him from suffering and death.  Why didn't He?  Because He loved each and every one of us.  He wanted us to be able to spend eternity with Him and His Father.  And so, out of love, He persevered in His path.  He died so that we may have hope and live forever.
Time and again, God has demonstrated His love for His children.  Love protects, trusts, hopes, and Perseveres.  God protected and continues to protect Israel.  God offers protection for all His children.  Loving God is never a risk, for He will never fail us.  Love requires us to trust.  God sees the best in us, giving us hope for our future.  God's love never fails, nor wavers.  No matter what is our path, He is always beside us, persevering.  
Do you take action for those you love?  How do you show your love?  Is your love one that protects, trusts, hopes, and perseveres?  Act now!
1 https://www.dictionary.com/browse/protect
2 https://www.dictionary.com/browse/trust#
3 https://www.dictionary.com/browse/hope#
4 https://www.dictionary.com/browse/persevere#
Love is patient, love is kind, it does not envy, it does not boast, it is not proud, it does not dishonor others, it is not self-seeking, it is not easily anger, it keeps no records of wrongs. Love does not delight in evil but rejoices with the truth. It always protects, always trusts, always hopes, always perseveres…
For more information regarding how your financial support can help, please click here.