International Death Penalty News 2021, Issue 45: Iran, Iraq, Japan, Kuwait, Saudi Arabia, United States of America
November 5, 2021
IDPN 2021 Issue 45
Iran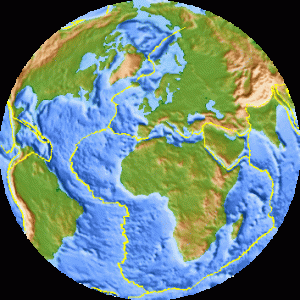 On Tuesday, October 12, 2021, Yousef Seifali was secretly executed in Isfahan Central Prison. Yousef was convicted on drug related charges. Executions are traditionally carried out by hanging. Domestic media and officials have not announced the execution.  
On Wednesday, November 3, 2021, 40-year-old Abdullah and 33-year-old Manouchehr (Shahab) Kazemi-Varmaleh were executed in Mashhad Central Prison. Abdullah was convicted of murdering his landlord and sentenced to qisas, that it, retribution in kind. Before his arrest, Abdullah worked as a car mechanic. Manouchehr was convicted of murdering his brother-in-law in 2017.  
On Thursday, November 4, 2021, Saeed was executed in Rajai Shahr Prison. Executions are traditionally carried out by hanging in Iran. Saeed was convicted of killing a factory owner on May 19, 2011, and was sentenced to qisas, that is, retribution in kind. In Iran, no legal distinction is made between intentionally killing someone and unintentionally killing them, therefore, everyone convicted of killing another person is convicted of premeditated murder.
Iraq
An unnamed man has been sentenced to death by hanging for the murder of two journalists. The two journalists, Ahmed Abdul Samad, a Dijlah TV reporter, and Safaa Ghali, a cameraman, were shot on January 10, 2020, while covering the anti-government protests in Basra, in southern Iraq. The shooter has confessed to the murders.
Japan
Two death row inmates in Japan are suing over how prisoners are notified of their pending executions. Death row inmates in Japan are informed of their execution just hours before it occurs. In the lawsuit, the death row inmates call the practice "inhumane." Executions are then carried out by hanging. The last execution occurred over two years ago and there are 112 people on death row in the nation. The death row inmates are seeking to be informed of their execution sooner, so that they can have time to contemplate and mentally prepare.
Kuwait
On Tuesday, November 2, 2021, an appeals court increased the sentence of a woman form life in prison, to the death penalty. The woman was convicted of murdering her husband in their apartment in April of 2020. She struck her husband over the head with a vase and a hammer after they fought. She then wrapped his body in a carpet and fled the scene.
Saudi Arabia
On Monday, November 1, 2021, an unnamed man was executed by beheading in Dammam in the Eastern Province. The man was convicted and executed for trying to kill security forces. He was also accused of terrorist activities.
United States of America
On Tuesday, November 2, 2021, Brandon Daniel, a Texas death row inmate, was found unresponsive in his cell. He was pronounced dead less than an hour later and his death remains under investigation. Brandon was 33 years of age. A former software engineer, Brandon was sentenced to death after murdering Officer Jamie Padron at a Wal-Mart in North Austin on April 6, 2012. Officer Padron was responding to a complaint about an intoxicated man attempting to shoplift. Brandon was quickly arrested and sentenced to death two years later. Brandon had asked that his appeals be waived, writing to a judge, "I want justice to be served, and I feel the punishment is appropriate for my crime…I would like my time in prison to be the least amount as possible." However, the attorney assigned to Brandon's case continued to file appeals. 
The Oklahoma Pardon and Parole Board has recommended that Julius Jones be granted clemency. The final decision will be up to Oklahoma Governor Kevin Stitt, who has not yet made a decision. Julius is sentenced to be executed in less than one month for the murder of Paul Howell on July 28, 1999. Julius claims he is innocent of the crime. The case has received national attention due to be featured on the ABC documentary series "The Last Defense," in 2018.
District Judge J.D. Langley has recommended that Rodney Reed is not entitled to a new trial. In 1998, Rodney, a black man, was sentenced to death for the murder of 19-year-old Stacey Stites, a white woman, in Texas. Rodney had insisted upon his innocence and earned the support of numerous celebrities and millions of people who signed online petitions. In 2019, the Texas Court of Criminal Appeals ordered a trial court to consider new evidence. Rodney and his supports allege that prosecutors withheld evidenced and presented false evidence to the all-white jury at his initial trial. Forensic evidence in the case has also been disputed. Judge Langley's recommendation will now go the Texas Court of Criminal Appeals, who will make the final decision on whether to grant Rodney a new trial.
Forty-two-year-old Brent Michael Sherwood has been removed from death row in Pennsylvania. In 2007, Brent was sentenced to death in Northumberland County for murdering his four-year-old stepdaughter Marlee Reed in December 2004. He alleges that he was high on cocaine when he severely beat her, resulting in her death. Brent was previously scheduled to be executed in 2010, however the execution was stayed due to pending appeals. He has been resentenced to life in prison, without the possibility of parole. As part of his resentencing, Brent agreed to withdraw all appeals related to the penalty phase of his trial.