International Death Penalty News 2021, Issue 46: Bangladesh, Iran, Japan, Singapore, Palestine, United States of America
November 12, 2021
IDPN 2021 Issue 46
Bangladesh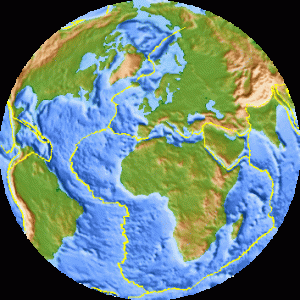 Home Minister Asaduzzaman Khan has confirmed that two Chuadanga men were executed in accordance with the law. There was some concern that the two inmates were executed before their appeal was heard. Minister Khan denied the accusation, saying the executions were carried out per the rules.
Iran
The execution of Arman Abdolali is indefinitely postponed. Arman received numerous executions dates over the last month. Arman was a juvenile when he was sentenced to death, which is a violation of international law. Inmates in Iran are typically transferred to a prison where the execution will be carried out a day or two before it happens. Araman has been transferred several times, with Human Rights activists calling such transfers torture. Araman was 17 when he was alleged to have murdered another person. The body has not been found, but he was sentenced to qisas, that is, retribution in kind. Lawyers for Araman insist that police never investigated evidence in the case, including a video of the missing man leaving a meeting with Araman and the supposed murder weapon. Araman was held in solitary confinement for 74 days before he confessed to the crime.
On Wednesday, November 3, 2021, Javad Ghaljayi, a Baluch man, was executed in Zahedan Central Prison, likely by hanging. Javad, a former businessman, was sentenced to qisas, that is, retribution in kind, for accidentally killing his friend during a shooting. There is no legal distinction in the nation between murder and manslaughter, voluntary or involuntary. All are charged and convicted of premeditated murder.
On Thursday, November 6, 2021, Yasser Gargij was executed in Zahedan Central Prison. Nearly all executions are carried out by hanging. Yasser, a Baluch man, was convicted on drug-related charges. He was arrested in 2017. His execution has not been reported by officials or the media.
A court in Tehran sentenced to death 33-year-old Sareh, mother of a four-year-old child. Sareh was married in 2013. She was accused by her father-in-law of illicit relations outside of marriage. He demanded she received the maximum punishment. Sareh was sentenced to death by stoning. The man with whom she is accused of having an affair, Maysam, was also sentenced to death by stoning. Both deny that they were having an affair, saying they were only friends.
Japan
Kuboki Ayumi, a former nurse at a hospital in Yokohama, is sentenced to death for killing three patients. All three were killed by their intravenous drips being altered with disinfectant. Prosecutors were seeking the death penalty. Ayumi was given leniency because she was on the autism spectrum and was depressed at the time of the crimes. Ayumi expressed remorse for the lives she took. The judge believes she can be rehabilitated.
Singapore
Nagaenthran K Dharmalingam was sentenced to death in 2010, after being convicted o smuggling heroin. He was given an indefinite stay of execution after testing positive for covid-19. He was scheduled to be executed on Wednesday, November 10, 2021. Dharmalingam, from Malaysia, has a severe mental illness, according to his lawyer. His supporters also insist that he was forced to smuggle the drugs.
Palestine
On the Gaza Strip, Hamas sentenced two people to death on Tuesday, November 9, 2021. They were convicted of collaborating with the enemy, Israel. A third person was also sentenced to death on drug-related charges. The court also ruled on several other cases that resulted in varying prison terms.
United States of America
Kosoul Chanthakoummane was scheduled to be executed on Wednesday, November 10, 2021. His execution has been rescheduled to August 17, 2022, per the Texas Department of Criminal Justice online execution calendar. No reason for the change of date has been given.   Several Texas executions have been stayed in recent weeks due to concerns over violation of religious rights. . Kosoul is convicted of murdering 40-year-old Sarah Ann Walker on July 8, 2006, in Mckinney, Texas. 
Florida Attorney General Ashley Moody announced she is appealing an order granting DNA testing to two inmates who have spent over 40 years on death row in the state. The two inmates, Henry Sireci and Tommy Zeigler were granted DNA testing by local prosecutors and then approved by the trial court. Both men have insisted that they are innocent of the crimes for which they were convicted and sentenced to death. Moody had previously appealed the agreement, however, Florida Circuit Court Judge Wayne C. Wooten ruled that she lacked standing to appeal. Now, Moody is appealing that ruling. Sireci and Zeigler were both sentenced to death in 1976. Neither was sentenced by a unanimous jury and, for Zeigler, the judge overrode the jury recommendation of life in prison. Both men are convicted of murder.
Heath Lavon McCray has been removed from death row in Alabama. Sentenced to death on January 4, 2007, Heath was convicted of murdering his 27-year-old girlfriend, Brandy Jean Bachelder. Heath stabbed Brandy multiple times after the two argued in 2005. Recently, Houston County Judge Kevin Moulton commuted 51-year-old Heath's sentence to life in prison, without the possibility of parole. The reduced sentence was part of a deal, in which Heath agreed not to file any additional appeals. Attorneys for Heath argued that Heath was intellectually disabled, making him ineligible for the death penalty.
A deal has been reached between death row inmate Abu-Ali Abdur'Rahman a/k/a James Lee Jones and the district attorney's office in Tennessee. The deal removed Abu-Ali from death row in the state, in exchange for the 71-year-old pleading guilty to three high-level charges. Lawyers of Abu-Ali have been attempting to remove him from death row for over a year now. An agreement was reached with a local district attorney, however, the state district attorney opposed that deal, leading to the case ending up back in court. In this new deal, Abu-Ali will serve three consecutive life sentences, in addition to his ongoing federal life sentence. Abu-Ali was sentenced to death for the 1986 murder of Patric Daniels during a robbery.