Happy Birthday President Biden: Joe Biden, 46th President of the United States
"Failure at some point in your life is inevitable, but giving up is unforgivable." He used to stutter. He is the oldest man elected president. Of the 49 vice presidents, he is one of 15 who went on to become President. He is Joseph Robinette Biden, Jr., current President of the United States. Joseph, or Joe, was born in Scranton, Pennsylvania on November 20, 1942, as the oldest of four children. Joe's parents were Catholic, and he continues to profess the Catholic faith. When Joe was ten years old, his family moved to Delaware.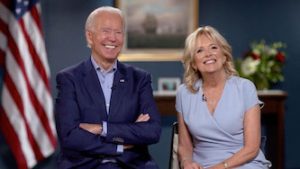 Joe Biden graduated high school in 1961. During high school, he played baseball and football. Joe then went to the University of Delaware, from which he graduated in 1965, double majoring in history and political science, with a minor in English. From a young age, Joe had a stutter, which improved during his college years. In 1968, Joe earned a Juris Doctor from Syracuse University College of Law. The following year, he was admitted to the Delaware bar.
The year after graduating college, in 1966, Joe married Neilia Hunter, with whom he had three children. On December 18, 1972, Neilia was driving with the children along a rural road in Hockessin, Delaware. She was involved in an automobile accident, resulting in her death and the death of their youngest, one-year-old daughter. Their two sons were injured but survived. The eldest child, Joseph "Beau" Biden, died in 2015 from brain cancer.
Also in 1972, Joe ran for the Delaware US Senate seat. It was predicted that he had no chance of winning. Joe had minimal campaign funds and largely campaigned by getting out and meeting the people face-to-face. He won with 50.5 percent of the vote. Joe barely met the age requirement, turning 30 shortly before being sworn into office, becoming the sixth youngest US Senator.
In 1975, Joe met Jill Jacobs on a blind date. Two years later, they were married in New York. They had one daughter together.
Senators serve six-year terms and Joe was re-elected to the Senate six times over the next four decades. During his first years in the Senate, Joe Biden advocated for greater government accountability and arms control. In 1981, Joe became the ranking minority member on the Senate Judiciary Committee. Three years later, he was the Democratic floor manager, where he helped modify and pass the Comprehensive Crime Control Act.  
On June 9, 1987, Joe Biden announced his candidacy for the Democratic presidential nomination. He later withdrew from the race. Also in 1987, Joe became chair of the Senate Committee on the Judiciary, a position he held until 1995.
In early 1988, Joe had severe neck pain, ultimately resulting in surgery. Complications during recovery led to another surgery later that year. Recuperation from these surgeries kept him away from the Senate for seven months.
In 1994, Joe helped pass the 1994 Violent Crime Control and Law Enforcement Act. This was also called the Biden Crime Bill and included a ban on assault weapons. In 2019, Joe would state his regret in passing the 1994 bill.
In 1997, Joe became the ranking minority member on the Senate Foreign Relations Committee and chaired it from June 2001-2003, and again from 2007-2009. His time on the committee allowed him to establish relationships with numerous leaders from other countries. In 2002, Joe was a strong supporter of the War in Afghanistan, stating, "Whatever it takes, we should do it." He also approved the invasions of Iraq. Joe, like many others, later became a critic of the war, claiming he was lied to and the evidence of danger was misrepresented.
In January 2007, Joe announced his candidacy for the Democratic presidential nomination. He struggled to raise money and support, withdrawing one year after announcing his candidacy. He went on to become Vice-President, while Barrack Obama held the office of President.
Barrack and Joe ran for and won re-election in 2012. In May 2012, Joe announced his evolving views on gay marriage, now claiming to fully support it. In December 2012, Obama assigned Joe to head the Gun Violence Task Force. As vice-president, Joe also served as President of the Senate, although he never cast a single tie-breaking vote. He is the longest-serving vice president to never do so.
Joe, in part due to his son's death in 2015, decided against pursuing the 2016 Democratic presidential nomination, which eventually went to Hillary Clinton. He remained in the public eye after leaving the vice-presidency and was critical of President Donald Trump, who beat Hillary.
Joe was often considered a likely candidate to run against President Trump in 2020, and his campaign was officially launched on April 25, 2019. He eventually won the democratic nomination and in March 2020, Joe announced he would only consider females for a running mate. He eventually chose US Senator from California, Kamala Harris.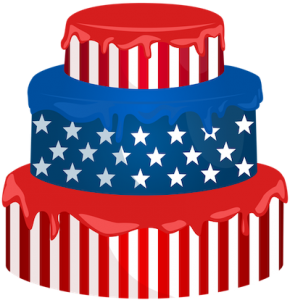 Due to the coronavirus, Joe did not hold large campaign rallies, instead frequently holding virtual rallies. Joe won the election.
Within the first 100 days, Joe signed a record-breaking 60 executive orders, approximately half of which directly reversed the policies of former President Donald Trump. Joe's executive orders included promoting and expanding voter registration, increasing refugee admissions and lowering the vetting process for refugees, making climate change an essential element of foreign policy, institutes mask mandates, canceling the Keystone XL pipeline, requiring non-citizens to be included in the census, and limits immigration enforcement within the United States. He also rejoined the Paris Climate Accords.
Joe Biden has faced numerous problems as President of the United States, including skyrocketing immigration, quickly rising inflation, increased prices for gas, food, and other necessities, supply distribution problems, continuing fear of COVID-19, the aftermath of the Afghanistan withdrawal, and a deeply divided nation. The world has greatly changed since COVID-19 emerged. It will be years before history can truly judge Joe's leadership, for better or worse.
Happy Birthday Mr. President!
For more information regarding how your financial support can help, please click here.