International Death Penalty News 2021, Issue 47: Saudi Arabia, Somalia, Taiwan, United States of America
November 19, 2021
IDPN 2021 Issue 47
Saudi Arabia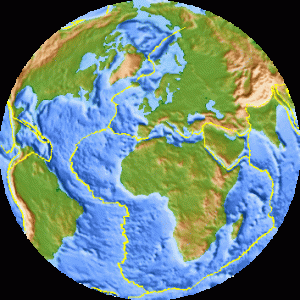 Abdullah al-Haowati was convicted and sentenced to death in 2017 for shooting a policeman during a robbery of the jewelry store. Abdullah was 14 at the time of the crime, making him a juvenile. It is a violation of international law to sentence a person to death for a crime committed as a juvenile. After his arrest, Abdullah was held for four months without access to a lawyer while he was interrogated and tortured into confessing. Video evidence has since proven he was elsewhere at the time of the crime. The Supreme Court of Saudi Arabia has now thrown out his death sentence. In accordance with the kingdom's laws, there will be a retrial. Abdullah's supporters are asking the prosecution to withdraw its request for Abdullah to be resentenced to death.
On Wednesday, November 10, 2021, officials executed Udah bin Mohammed, likely by beheading. He was executed in the governorate of Qunfudh in the Mecca region. Mohammed was convicted of beating and burning his wife to death.  
Abdullah al-Zaher is no longer facing execution in the kingdom. Al-Zaher was convicted for taking part in street protests in 2012, at the age of 16. He was then sentenced to death. It is a violation of international law to sentence a person to death for a crime committed as a juvenile. Al-Zaher is the second person to recently be released by authorities for crimes committed as a juvenile.
Somalia
Five Ugandan soldiers serving in Somalia have been convicted of killing seven civilians in August. Two of the soldiers were sentenced to death, while the three others received 39-year prison terms. Those three will return to Uganda to serve out their prison sentences.  
Taiwan
A 31-year-old woman, with the surname Wu, was sentenced to death in November 2020 for murdering her two children. Now, upon appeal, the Taiwan High Court resentenced her to life in prison. At her initial trial, the court noted that the murders were "exrremely cruel and cold-blooded" and that she failed to show remorse for her actions. Since then, Wu was diagnosed with severe depression and has shown remorse for her crimes. Therefore, the court has ruled that she should be resentenced and receive therapy.
United States of America
On Wednesday, November 17, 2021, Mississippi executed David Cox. David was convicted and executed for murdering his estranged wife, Kim Kirk Cox, and sexually assaulting her young daughter. He was 50 years of age and asked his appeals be halted and his execution carried out.
On Thursday, November 18, 2021, Oklahoma Governor Kevin Stitt granted clemency to Julius Jones. Julius was scheduled to be executed later that day. Hours before his execution, Julius' sentence was commuted to life in prison, without the possibility of parole. Julius was convicted of murdering Paul Howell in 1999, in Edmond, Oklahoma. Julius insists he is innocent of the crime for which he is convicted, claiming he was at home with his family during the murder.
Lawyers for Nikolas Cruz asked Broward County Judge Elizabeth Scherer to declare the death penalty unconstitutional. Cruz is charged with shooting and killing 17 people at Marjory Stoneman Douglas High School in Parkland, Florida. His lawyers are attempting to spare him from being sentenced to death. Judge Scherer declined to declare the death penalty unconstitutional, saying she did not have the authority to overrule the Supreme Court of the United States.
Prosecutors in Nevada are seeking to have a federal judge expedite their decision on the constitutionality of the execution process in the state. While the state currently has drugs to carry out at least one execution, the drugs expire on February 28, 2022, resulting in the request. The state does not expect it will be able to quickly acquire additional drugs after their current supply expires.. They are seeking to execute Zane Floyd, who was previously scheduled to be executed on July 26, 2021. The company that sold one of the drugs to the state is alleging that they did not sell the drug to be used in executions. The company has also demanded the state return the drug. Zane is convicted of murdering four people at an Albertson's grocery store in Las Vegas in 1999. A fifth person was also shot but survived.
On March 11, 1988, Pervis Payne was sentenced to death in Tennessee. He was convicted of murdering 28-year-old Charisse Christopher and her two-and-a-half-year-old daughter Lacie Christopher on June 27, 1987, in Millington, Tennessee. Pervis has insisted he is innocent of the crime for which he was convicted, however, DNA evidence and witness testimony link him to the brutal crime scene. Now, Pervis has been removed from death and will instead serve two consecutive life sentences. Since his initial conviction, laws regarding mental competency have changed. Lawyers for Pervis have argued that he lacks the mental competency to be executed. Pervis has been removed from death row.
For more information regarding how your financial support can help, please click here.