Building Up Love – Love Never Fails
1Fails: to be unsuccessful in the performance or completion of; (of some expected or usual resource) to prove of no use or help
Love never fails. (1 Corinthians 13:8a, NIV)
Molly felt like her world was crashing down around her. The person she trusted, the person she relied upon, the person she loved had betrayed her, failed her. His love was no more. As she struggled with moving forward, all Molly could think was that love had failed her.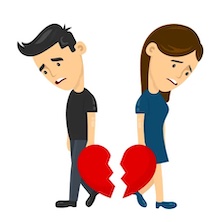 Hurt, disappointment, and heartbreak are all part of relationships and loving others, as we are imperfect humans. Nearly everyone has experienced the heartbreak of breaking up with someone whom they were dating. Marriage, to many, is no longer a lifetime commitment, as approximately 40 percent of marriages end in divorce. Even in strong marriages, couples can experience heartbreak and disappointment in their spouse. At times like these, it can seem that love has failed them.
Is the Bible wrong? Can love fail? We are imperfect, sinful people, living in an imperfect sinful world. The love described by the Apostle Paul in 1 Corinthians 13, is perfect love. Perfect love never fails. Perfect love comes from God.  
"I have loved you with an everlasting love."  (Jeremiah 31:3, NIV)

God is eternal. It should come as no surprise then that His love is also eternal, everlasting. For God so loved the world that he gave his one and only Son, that whoever believes in him shall not perish but have eternal life.  (John 3:16, NIV) Let us look at the first part of that verse: For God so loved the world…(underline mine). Love. It is what motivated God. Love for us, the sinful, imperfect creatures of the world. God's love for us is so great that He wants us to spend eternity with Him. Because of His love, God sent his Son to die on the cross for our sins, the ultimate sacrifice for our sins.  
Because God loves us, He sent His Son, Jesus Christ and because Jesus Christ loved us, He was willing to be the ultimate sacrifice. In 1 Corinthians, the Apostle Paul lets us know that love never fails. Paul's description of love reflects the love of God, not the love of man. Paul had experienced God's love. Paul was the enemy of Christians, actively seeking them out for persecution. Then he experienced God's love and forgiveness. He knew, personally, the lengths of God's love. God's love had not failed him.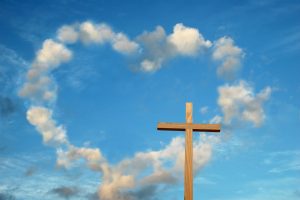 Love never fails provides all who trust in the Lord with reassurance and comfort. If God's love never fails, then neither will our salvation. Our salvation is granted through God's love. Because we know God's love will never fail, neither will our salvation. Once saved, once we accept God's love into our hearts, we are eternally saved. We cannot lose our salvation.  
And when we struggle in our lives, when we experience questions about love and those we love, we can take comfort in knowing that God's love for us will always remain, will always be there.  
While we should strive to show perfect love to those in our lives, we will inevitably fail at some point in time. We live in a world of sin and are sinners ourselves. Because we sin, we will fail in love at some point, which is why we must also learn to be forgiving of our mistakes (sin) and the mistakes (sin) of others. But this doesn't mean that love has failed! We, as humans in our sinful imperfection, have failed. Love has not failed.  
The love we give and receive is not perfect love. Perfect love can only come from the Lord. His love is eternal and endless. His love does not fail.
1https://www.dictionary.com/browse/fail
Love is patient, love is kind. It does not envy, it does not boast, it is not proud. 5 It does not dishonor others, it is not self-seeking, it is not easily angered, it keeps no record of wrongs. 6 Love does not delight in evil but rejoices with the truth. It always protects, always trusts, always hopes, always perseveres. Love never fails. 
For more information regarding how your financial support can help, please click here.