International Death Penalty News 2021, Issue 49: Iran, Singapore, South Korea, United Arab Emirates, United States of America
December 3, 2021
IDPN 2021 Issue 49
Iran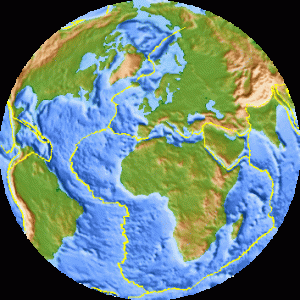 On Thursday, November 25, 2021, Baluch prisoners, Abdolsattar Shehbakhsh and Khan Mohmmad Rahmatzehi, were executed by hanging at Kerman Central Prison. Both men were convicted on drug-related charges. The execution has not been reported by officials or state media.
On Thursday, November 25, 2021, 41-year-old Maryam Khakpour was executed in Dastgerd Prison in Isfahan, in central Iran. She is the 124th woman execution in the nation since August 2013. Maryam was convicted and executed on drug-related charges.
On Thursday, November 25, 2021, Heidar Ghaljayi, a Baluch prisoner, was executed by hanging in Kerman Central Prison. Heidar was convicted of drug-related offenses after being arrested three years ago. Allegedly, Heidar was not permitted to have a final visit with his family. The execution has not been reported by state media or officials.
On Saturday, November 27, 2021, Majid Sargolzayi was executed in Zahedan Central Prison, likely by hanging. He was executed for drug-related charges. Majid was arrested in 2017, and sentenced to death in February 2020. His execution has not been reported by the state media or domestic officials.
On Sunday, November 28, 2021, Ebrahim Narouyi was executed in Mashhad Central prison. Executions are traditionally carried out by hanging. Ebrahim, a Baluch prisoner, was executed on drug-related charges. The execution has not been reported by state media or officials.
Singapore
The highest court in Singapore upheld the death sentences of 27-year-old Kamalnathan Muniandy and 52-year-old Chandroo Subramaniam. Both men are convicted of conspiring to traffic drugs and were arrested in March 2016. Kamalnathan is a Malaysian national, while Chandroo is from Singapore. Both men have denied the charges against them, claiming they did not know they were carrying drugs.
South Korea
Prosecutors are requesting that 29-year-old Yang be sentenced to death for raping and murdering the 20-month-old daughter of his live-in girlfriend. Yang allegedly raped that child and when she would not stop crying, covered her with a blanket and beat her to death. He and his girlfriend then attempted to hide the body in an icebox. In addition to seeking the death penalty, prosecutors are also asking that Yang be ordered by the court to go through 15 years of chemical castration treatment, wear a tracking device for 45 years, ban him from working at child-related facilities for 10 years and disclose his identity. Prosecutors have also asked the court to sentence the girlfriend to five years in prison for hiding the body.
United Arab Emirates
Updated laws in the kingdom allow an individual to be sentenced to death if they commit the crime of rape against a person under the age of 18, disabled, or otherwise unable to offer resistance to the attack. If the victim is over the age of 18 or able to offer resistance the perpetrator can be sentenced to life in prison. This is one of many changes to the legal system in the country aimed at providing enhanced protections for women and domestic servants. The new penal code goes into effect fully on January 2, 2022.
United States of America
On Sunday, November 28, 2021, Doyle Hamm, a death row inmate in Alabama died from lymphatic cancer. Doyle was convicted and sentenced to death for murdering Patrick Cunningham on January 24, 1987, in Cullman, Alabama. In 2018, Doyle was scheduled to be executed in Alabama. After struggling for over two hours to locate a viable vein, the execution was called off. At the time, Doyle had already been diagnosed as terminally ill. Eventually, lawyers for Doyle reached an agreement with the state of Alabama. Doyle and his lawyers would drop all appeals and Alabama agreed to not set another execution date.  
On Monday, November 29, 2021, Scott Peterson was officially moved off death row in California. The move comes ahead of his resentencing, where he is expected to receive a life sentence, without the possibility of parole. Scott gained national attention when his 28-year-old, eight-month-pregnant wife, Laci Peterson disappeared on Christmas Eve 2002. Her body, and that of her unborn son, washed ashore in April 2003, leading police to conclude that Scott had dumbed them into the San Francisco Bay after murdering them. Scott was convicted and sentenced to death. His death sentence was overturned by the California Supreme Court in 2020 after it was discovered a juror did not disclose that she had been beaten by a boyfriend while she was pregnant.
As Alabama continues to develop its execution protocol for using nitrogen hypoxia, officials have announced that they believe it will be safe for an inmate spiritual advisor to present in the execution chamber with them. The information from a motion submitted by Alabama to a federal judge in regards to a lawsuit in which an inmate was arguing his religious rights would be violated by not being permitted to have his Muslim spiritual advisor with him in the execution chamber. The motion states, "To the best of Defendant's (the state's) knowledge, a spiritual advisor may be accommodated in the execution chamber during a nitrogen hypoxia execution without incurring serious risk to his or her safety. Defendant does not anticipate this position changing." 
For more information regarding how your financial support can help, please click here.