International Death Penalty News 2021, Issue 53: India, Indonesia, Iran, Iraq, Kazakhstan, Kuwait, Nigeria, Pakistan, Saudi Arabia, United States of America
December 31, 2021
IDPN 2021 Issue 53
India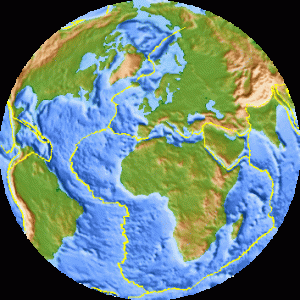 The Allahabad high court has acquitted a man, Nazil, who had been sentenced to death. Nazil had been sentenced to death on December 13, 2019, for raping and murdering a six-year-old girl. The court found that the prosecution failed to prove its case beyond a reasonable doubt, as there was no evidence that a rape occurred. The young girl had gone out on May 7, 2019, and never returned. Her partially decomposed body was found on June 22, 2019.
Indonesia
Five people could be sentenced to death after being arrested attempting to smuggle 64 pounds of methamphetamine into Indonesia from Malaysia. The five unnamed individuals are believed to be part of an international drug smuggling network. One of the individuals has confessed that the drugs came from China. He also provided details to the police regarding how the drugs were smuggled. If convicted, all five could be sentenced to death.
Iran
On Saturday, December 18, 2021, Hadi Shahriari was executed by hanging in Shiraz Central Prison. He was sentenced to death for moharebeh, that is, enmity against god. Hadi had a dispute with his tribe and shot at a water tanker during a wedding, injuring several people. His execution has not been reported by state media or officials.
On Tuesday, December 21, 2021, 41-year-old Ardavan Falahvand and 39-year-old Hossein Mirakarami were executed in Khorramabad Central Prison. Both men were convicted of moharebeh, that is, enmity against god and qisas, that is, retribution in kind. Both were arrested for killing two people during a robbery nine years ago. Their executions have not been reported by state media or officials.
On the three days following Christmas Day, four prisoners were executed. The executions were carried out in Sabzevar, Ardabil, Diezelabad, and Gohardasht prisons. Only two of the executed were identified by names, Ahmad Nahtani, Ali Imani Alireza Moradi. Their crimes were not reported.
Iraq
Three men were sentenced to death by the Supreme Judicial Council. All three were convicted of participating in a terrorist bombing in southeastern Iraq earlier in December. The bombing killed four civilians and injured four others in Basra's city center on December 7, 2021.
Kazakhstan
In 2004, the nation's government issued an indefinite moratorium on capital punishment. The death penalty remained solely for terrorism-related charges, including plotting the assassination of the president. Since 2004, only one man has been sentenced to death. Now, the nation's governing body has approved a bill that would eliminate capital punishment. The bill comes nearly a year after President Qasym-Zhomart Toqaev signed off on parliamentary ratification of a UN human rights protocol aimed at abolishing the death penalty worldwide. Following approval from the legislative body, President Toqaev signed into law the bill abolishing capital punishment.
Kuwait
The death penalty has been upheld for an Egyptian national who has been sentenced to death for murdering his sponsor. The crime occurred on December 31, 2020, after the two got into a financial dispute. The victim was stabbed to death.
Nigeria
Four gang members, Wasiu Akanbi, Olaleye Matthew, Adebayo Adetura, and Michael Adesanya, are convicted and sentenced to death by hanging for armed robbery and unlawful possession of firearms. All four men had pled not guilty to the crimes.
Pakistan
Bashir Mastan was sentenced to death for falsely claiming to be an apostle. He was also given a fine. Mastan claimed to be an apostle on September 7, 2020.
Saudi Arabia
It has been reported that Mohammed Abdullah Ahmed Al Saddam was executed for plotting a suicide attack, under the direction of the Islamic State terrorist group. The man, a Yemeni national, had pledged allegiance to the group. Mohammed was arrested carrying an explosive belt.
United States of America
Before being executed in Mississippi on November 17, 2021, David Cox gave police a tip regarding a missing woman. Based on his tip, authorities located the remains of a woman. Now, the remains are identified as 40-year-old Felicia Cox, through a DNA match. An autopsy will be conducted to determine her cause of death. Felicia was the wife of David's brother and disappeared in July 2007. Her body was found on land that once belonged to her family.
The US Attorney General Merrick Garland, shortly after assuming the position nine months ago, issued a moratorium on federal executions. His predecessor carried out the execution of 13 federal inmates. Garland, an opponent of capital punishment, has also withdrawn plans to pursue capital punishment in 12 federal cases. However, Garland and his office have continued to seek the death penalty in some cases, including the 2013 Boston Marathon bomber, the 2015 church shooter in Charleston, South Carolina, the 2018 Pittsburgh synagogue shooter, and the 2019 Walmart shooter in El Paso.
On May 11, 2021, Pennsylvania death row inmate Milton Montalvo died while awaiting a new sentencing hearing. He was 58 years of age and died from natural causes. Milton was initially sentenced to death in 2000, for murdering 44-year-old Miriam Ascencio and 37-year-old Manuel Santana a/k/a Nelson Lugo, in York, Pennsylvania. Milton's sentence was overturned upon the discovery that the jury was given erroneous instructions. A spokesperson for the Pennsylvania Department of Corrections said that Milton died of natural causes.
On Wednesday, December 29, 2021, Arizona death row inmate Kenneth Thompson died while in prison.  Kenneth was 38 years of age.  He was sentenced to death in 2012 for murdering his sister-in-law, Penelope Edwards, and her boyfriend Troy Dunn in Prescott Valley, Arizona.  Kenneth was pronounced dead after he was found with life-threatening injuries inside his cell.  Two inmates have been identified as participating in the attack and an investigation is ongoing.
For more information regarding how your financial support can help, please click here.