International Death Penalty News 2022, Issue 01: Bangladesh, China, Egypt, Iran, Malaysia, United Arab Emirates, United States of America
International Death Penalty News 2022
Issue 01
Bangladesh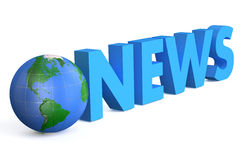 Eight death row inmates, Mofazzel Hossain, Tofazzal Hossain, Samsuddin, Shahab Uddin, Zafar Hossain, Ali Akbar, Nasir Uddin, and Abu Yusuf, were acquitted in the murders of Firoz Kabir, a cell phone shop owner, his brother Samsul Kabir, and a staff member Sumon Pal. The murders occurred on February 1, 2007. Three other men, Quamrul Hasan alias Sohag, Rashed Driver, and Kamal Hossain alias LG Kamal, had their death sentences upheld by the court. A 12th man, Abdus Sabur, convicted in relation to the same crime, had his death sentence reduced to ten years in prison. Firoz, Samsul, and Sumon were surrounded by a group of men, stabbed, and robbed. Firoz and Sumon died from their injuries. Samsul survived.
China
Zhang Bo began an affair with Ye Chengchen and soon after sought a divorce from his wife, Chen Meilin. Zhang and Chen had two children together. Ye encouraged Zhang to kill his two young children so that they could start a new family together. In November 2021, Zhang threw his one-year-old son and two-year-old daughter out the 14th-floor window of his apartment, killing them. Now, the couple has been sentenced to death for murder.
Egypt
Six death row inmates have had their sentences commuted to 10 years and life in prison sentences. The six men were convicted of being involved in a terrorist attack at the Three Pyramids Hotel in Giza in 2016. In the same case, tighter others had their sentences reduced to five years in prison, while 12 others were acquitted.
Abdel-Rahman Nazmy has been sentenced to death for the murder of one person. He also attempted to kill two others and was in illegal possession of a knife. The murders occurred on November 1, 2021, in the city of Ismailia, and were captured on video. Nazmy previously worked at a furniture store owned by the brother of the deceased.
Iran
On Wednesday, December 29, 2021, Amin Ali-Panahi was executed in Shiraz Central Prison. He was convicted of murder and sentenced to qisas, that is, retribution in kind. His execution has not been reported by state officials or the media.
On Thursday, December 30, 2021, an unnamed man was executed in Yasuj Central Prison. He had been arrested one year ago and convicted of rape.
On Friday, December 31, 2021, four Kurdish prisoners were executed by hanging at Urmia Central Prison. The four men have been identified as Moghaddam Alizadeh, Hamdollah Ghanbari, Feiz Allahmoradi, and Hossein Abbaszadeh. All were convicted of murder and sentenced to qisas, that is, retribution in kind. Their executions have not been reported by state officials or the media.
On Saturday, January 1, 2022, Baluch prisoner Jalil Eshterak was executed in Zabol prison. Jalil was convicted of murder and sentenced to qisas, that is, retribution in kind. His execution has not been reported by state officials or the media.
In 2021, Iran carried out over 365 official executions. More prisoners are believed to have been secretly executed. At least four of the executed are believed to have been executed for crimes committed as juveniles and 16 others were women. Several political prisoners were also executed, which includes those who participated in protests against the government.
Malaysia
Two former businessmen, 41-year-old Lim Kee Fu, and 43-year-old Tan Choon Ming were sentenced to death after being arrested for drug trafficking in 2013. Now, a federal court has overturned their sentences, after their attorneys created doubt about them having access to the drugs found at the house they fled when plainclothes policemen raided it.
United Arab Emirates
Two Filipino men have been sentenced to death on drug-related charges. The men used a social media app to sell their drugs, which include narcotics and psychotropic substances.
United States of America
On Thursday, January 6, 2022, Wade Lay was scheduled to be executed in Oklahoma. His execution was stayed and then canceled. Wade is convicted of murdering 36-year-old Kenneth Anderson on May 24, 2004, in Tulsa, Oklahoma. His execution date has been removed by the Oklahoma Department of Corrections.  Wade's execution was stayed to allow a jury to determine Wade's mental competency.  By canceling the execution date, the 35 day observation period for death row inmates before their execution is also canceled.
The Idaho Commission of Pardons and Parole recommend, by a vote of 4-3, that death row inmate Gerald Pizzuto have his death sentence reduced to life in prison. Shortly after receiving the recommendation, Idaho Governor Brad Little rejected it, citing the brutal nature of the crime. The parole board recommended the reduced sentence, not over questions regarding Pizzuto's guilt, but due to his advanced age, failing health, and declining intellectual abilities. Pizzuto is convicted of murdering 58-year-old Berta Herndon and her nephew, 37-year-old Del Dean Herndon, at a mountain cabin near McCall, Idaho in the summer of 1985. Attorneys for Pizzuto are arguing that the governor has violated state law by rejecting the recommendation of the parole board. They are seeking to stop the state from pursuing a death warrant until the issue is fully resolved.
A state prosecutor in Illinois has announced his intention to ask federal prosecutors to seek the death penalty against two people charged with killing two police officers in a hotel. Darius Sullivan and Xandria Harris are accused of shooting and killing 49-year-old Bradley police Sgt. Marlene Rittmanic and 27-year-old Officer Tyler Bailey on Wednesday, January 5, 2022. The state of Illinois banned capital punishment ten years ago. However, state prosecutors can ask for federal prosecutors to seek a federal death penalty in certain cases.
For more information regarding how your financial support can help, please click here.