Romans 3-4: Day 008: Journey Through the Bible in a Year
January 9, 2022
Romans 3-4
Click here for the reading
Day 008: Journey Through the Bible in a Year
Focus Verses for Today: Romans 4:9-15
Take a few minutes to ask God to guide you through our study of Romans 3-4. Read Romans 3-4.  Let's journey!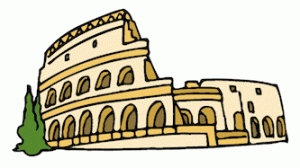 Commentary: Paul warns of the consequences of sin for all, Jews and Gentiles, and reminds his readers that Jesus Christ died for all. The Apostle Paul tells us that righteousness cannot be earned: it is a gift. We are made righteous by loving Him through faith: No other way. The evidence of our faith is shown by obedience to the Ten Commandments, Mosaic Law, and ordinances because we love our Lord and Savior Jesus Christ. It is an outward expression of the new creation we become when we live by faith. It is our faith in God that allows Him to see us as righteous.
Focus Verses: Romans 4:9-15 To emphasize his point, Paul uses the example of Abraham. Why was Abraham used as an example? Is this message still important today?
For more information regarding how your financial support can help, please click here.