Psalms 3-5: Day 011: Journey Through the Bible in a Year
January 12, 2022
Psalms 3-5
Click here for the reading
Day 011: Journey Through the Bible in a Year
Focus Verses for Today: Psalm 5:4-8
Take a moment and pray, seeking understanding for today's reading. Read Psalms 3-5. Let's journey!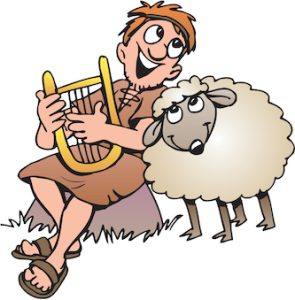 Commentary: David wrote today's three psalms. Psalm 3 was written when David fled from his son Absalom (2 Kings 15). Psalms 4 and 5 praise and glorify God during an unspecified period of David's life.
Focus Verses: Psalm 5:4-8 What kind of person are you before the Lord? Do others see your actions as glorifying the Lord?
For more information regarding how your financial support can help, please click here.