Job 3-4: Day 012: Journey Through the Bible in a Year
January 13, 2022
Job 3-4
Click here for the reading
Day 012: Journey Through the Bible in a Year
Focus Verses for Today: Job 3:25-26
Ask the Lord for His understanding. Read Job 3-4. Let's journey!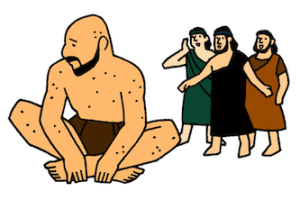 Commentary: Job did not speak for seven days. When he finally did speak, it was to curse the day of his birth. Eliphaz, the first of the friends responds to Job, introducing a reoccurring theme throughout this book: the reason for Job's torment is because he must have sinned.
Focus Verses: Job 3:25-26 Why would Job have feared and dreaded such misery befalling him? Could this misery be a blessing?
For more information regarding how your financial support can help, please click here.