International Death Penalty News 2022, Issue 02: Indonesia, Iran, Papua New Guinea, Saudi Arabia, Sri Lanka, United States of America
International Death Penalty News 2022  
Issue 02
Indonesia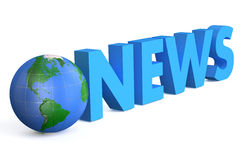 Thirty-six-year-old Herry Wirawan has been sentenced to death for raping 13 female students.  Several of the girls were impregnated after he raped them.  Herry owned the Islamic boarding school that the girls attended in West Java province.  Prosecutors are also seeking  Herry to be chemically castrated and forced to pay compensation to his victims.
Iran
Twenty-six-year-old Mohammad Javad Vafaei Sani was sentenced to death after being convicted of "corruption on earth." Mohammad was accused of setting fire to and destroying a government penitentiary building.
On Tuesday, January 11, 2022, 35-year-old Farhang Aliollahi and 32-year-old Yasser Aliollahi, brothers, were executed in Zanjan Central Prison. The brothers were arrested about five years ago. They were sentenced to death on drug-related charges and had drugs in their possession when they were arrested. The executions have not yet been reported by state media or officials.
Papua New Guinea
Prime Minister James Marape has announced that his administration will be eliminating capital punishment. Those currently on death row in the nation will have their sentences converted to life in prison, without the possibility of parole. The last execution carried out in the nation occurred in 1954. In 1970, capital punishment was abolished when the island was under Australian administration. Papua New Guinea gained independence in 1975 and reintroduced capital punishment for willful murder in 1991. However, no execution took place after its reinstatement.
Saudi Arabia
According to the European Saudi Organization for Human Rights, the Kingdom of Saudi Arabia carried out a total of 67 execution in 2021. That is a drastic increase from the 27 executions carried out in 2020. However, in 2019, the kingdom carried out a record 186 execution. The Saudi Organization for Human Rights believes that the executions are carried out based upon the will of Crown Prince Mohammed bin Salman and that the low numbers in 2020 were likely due to attempting to change his reputation as a violator of human rights. The report issued by the European Saudi Organization for Human Rights also details several issues regarding the kingdom's justice system, such as unfair trials, coerced confessions, and extremist interpretations of religious law.
Sri Lanka
On Wednesday, January 12, 2022, former Prisons Commissioner Emil Lamahewage was sentenced to death by the Colombo High Court. Emil was sentenced to death for the killing of 27 inmates in Welikada prison in November 2012. The inmate massacre allegedly occurred during a riot, however, evidence showed that several of the prisoners were killed execution-style and that evidence was tampered with. Police commando Moses Rangajeewa was also charged in connection with the crime, however, the charges against him were removed. Sri Lanka has not carried out an execution since June 23, 1976.
United States of America
On Wednesday, January 12, 2022, Ohio planned to execute Warren Henness.  His execution has been rescheduled to December 17, 2024.  Fifty-eight-year-old Warren was convicted of the robbery and murder of 51-year-old Richard Myers in Columbus, Ohio, on March 20, 1992.  Scheduled executions in Ohio are frequently rescheduled due to ongoing problems obtaining execution drugs.
Two women, 32-year-old Marie S. Snyder and 26-year-old Echo L. Butler, could be sentenced to death in Pennsylvania if convicted of murdering Marie's two daughters, 6-year-old Nichole and 4-year-old Jasmine.  Forty-nine-year-old Michele Butler, the mother of Echo, is also facing murder charges, but not capital murder.  Prosecutors allege that Marie and Echol brutally tortured the two young children daily for years, resulting in Nichole's death in 2016, and Jasmine's death the following year.  Allegedly, Echo did not like the young girls but had no problems with Marie's son, who was not mistreated.  A moratorium on executions in Pennsylvania was issued by Governor Tom Wolf in 2015.
Two death row inmates in Oklahoma, Donald Grant and Gilbert Postelle, have hearings scheduled in attempts to halt their upcoming executions.  They are arguing that the way Oklahoma carries out executions results in a "substantial risk of sever pain and suffering."  Both men are convicted of separate murders.  Several other death row inmates in the state are also challenging Oklahoma's lethal injection protocol.  A trial in that case is scheduled for February 2022.
The death sentence of Oregon inmate Dayton Leroy Rogers has been commuted to life in prison.  Dayton was convicted in 1989 of murdering six women: Cynthia "Dee Dee" Diane DeVore, Maureen Ann Hodges, Reatha Marie Gyles, Nondace "Noni" Kae Cervantes, Lisa Marie Mock, and Christine Lotus Adams.   A seventh woman, Jennifer Smith, was also killed by Dayton.  He received a life sentence for her 1987 murder.  Dayton is also believed to have killed an eighth woman, however, her remains were never identified.  Dayton was never charged in connection with her death.  Before his arrest, Dayton worked as a lawn mower repairman.  Since his initial conviction, Dayton has been resentenced to death three times.  There is currently a moratorium on executions in the state of Oregon.
The death sentence Arizona death row inmate Cody James Martinez has been commuted to life in prison.  Cody was convicted and sentenced to death for murdering Francisco Aguilar during a robbery on June 12, 2003.  
For more information regarding how your financial support can help, please click here.