Matthew 3-4: Day 014: Journey Through the Bible in a Year
January 15, 2022
Matthew 3-4
Click here for the reading
Day 014: Journey Through the Bible in a Year
Focus Verses for Today: Matthew 3:11-12
Ask the Lord for His understanding of Matthew 3-4. Read Matthew 3-4. Let's journey!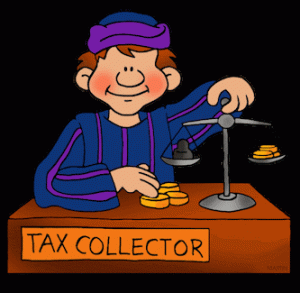 Commentary:  John the Baptist was the first prophet to appear in hundreds of years and, although blunt in his teachings, drew significant crowds to his teachings.  Jesus would later echo many of John's teachings.  Jesus was without sin, but not without temptation, as He demonstrated when battling Satan.  The ministry of Jesus did not immediately begin, waiting about one year before doing so.  Much of that time was spent in prayer, learning from His Father.  Prayer was an important aspect in Jesus' life on earth.  Jesus calls His first disciples and begins healing the sick and lame.
In today's reading, we are also introduced to two groups of Jews.  Two denominations if you will, who had differing views on the Jewish faith, the Pharisees and the Sadducees.  The Pharisees believed in life after death.  The Sadducees believed when a person died they ceased to be.  One thing the two groups had in common was they were prideful and self-righteous.  Both believed they were better than the other.
Focus Verses: Matthew 3:11-12  What is the symbolic meaning of baptism?  How is baptism by water and baptism by fire similar?  Different?  What does each mean to you?
For more information regarding how your financial support can help, please click here.