Psalms 6-8: Day 018: Journey Through the Bible in a Year
January 19, 2022
Psalms 6-8
Click here for the Reading
Day 018: Journey Through the Bible in a Year
Focus Verses for Today: Psalms 8:1,9
Take a moment and pray, seeking understanding for today's reading. Read Psalms 6-8. Let's journey!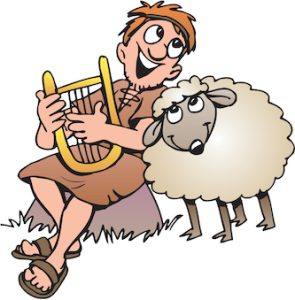 Commentary: Psalm 6, like all psalms in today's reading, was written by David. David tells his complaints to the Lord. After listing his woes, David is confident that the Lord will restore him. Psalm 7 was likely written when David was being chased by Saul. David begins by protesting the charges laid against him, insisting on his innocence, and asking God to be the judge. In Psalm 8, David praises the Lord, marveling at His miracles and His care for mankind.
Focus Verses: Psalms 8:1,9 Why did David feel the need to repeat this phrase twice? How does it speak to you?
For more information regarding how your financial support can help, please click here.