Isaiah 12-17: Day 020: Journey Through the Bible in a Year
January 21, 2022
Isaiah 12-17
Click here for the Reading
Day 020: Journey Through the Bible in a Year
Focus Verses for Today: Isaiah 14:12-15
Take some time to seek God's guidance and understanding for our journey through Isaiah 12-17 today. Read Isaiah 12-17. Let's journey!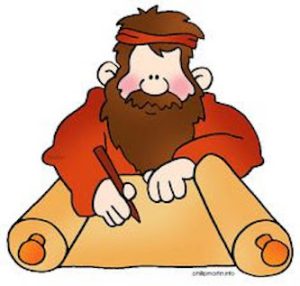 Commentary: Chapter 12 is a song of praise, looking to a future when God is no longer angry. Chapters 13 and 14 foretell the destruction of Babylon and the death of the king. The remainder of chapter 14 foretells the fall of Philistines, warning against a half-hearted return to the Lord. Chapters 15 and 16 are a lament for Moab, which will be destroyed due to their rejection of the Lord and pride in themselves. Chapter 17 foretells the destruction of Damascus and Israel. Like many prophecies, it serves to warn the Israelites of Judah what will come if they do not return to Him. This prophecy, also like many others, offers a promise of hope.
Focus Verses: Isaiah 14:12-15 Consider the words and attitude in these verses. Have you ever acted in a similar manner? How can you prevent such an attitude in yourself?
For more information regarding how your financial support can help, please click here.