Romans 7-8: Day 022: Journey Through the Bible in a Year
January 23, 2022
Romans 7-8
Click here for the Reading
Day 022: Journey Through the Bible in a Year
Focus Verses for Today: Romans 8:5-8
Before reading, stop and pray, asking that the Lord provide an understanding of Romans 7-8. Read Romans 7-8. Let's journey!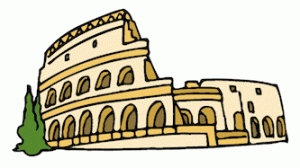 Commentary: Mosaic Law was a point of contention between Jewish Christians and Gentile Christians. Early Jewish Christians struggled with seeing the fulfillment of God's plan through mercy, as they were raised believing in obedience to the law was what made you righteous in God's sight. The problem with this form of faith is that the law cannot save you. Paul explains that Christ fulfilled Mosaic Law, which was to atone for sin. Christ was the ultimate sacrifice and atoned for all sin – past, present, and future. Christ fulfilled all the requirements of the law when He shed His blood, as our sacrificial lamb, at Calvary, washing away our sin that His Father, God Himself, sees us as the righteousness of Christ. By accepting salvation through Christ, we should, however, want to live a life that is pleasing to the Lord. Mosaic Law does provide guidance (along with the life of Christ) on how to live such a life.
Focus Verses: Romans 8:5-8 Every day, we make conscious choices, to live according to the Spirit or in sin. What is your choice?
For more information regarding how your financial support can help, please click here.