Psalms 9-11: Day 025: Journey Through the Bible in a Year
January 26, 2022
Psalms 9-11
Click here for the Reading
Day 025: Journey Through the Bible in a Year
Focus Verses for Today: Psalms 10:1
Take a moment and pray, seeking understanding for today's reading. Read Psalms 149-150. Let's journey!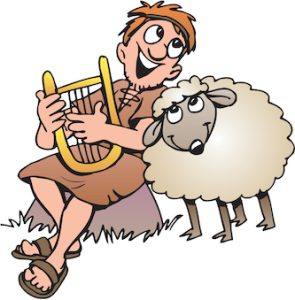 Commentary: Psalms 9 and 10 could have, at one time, been a single psalm, authored by David. If Psalm 10 is independent, the author is not recorded. Psalm 10 is known as a "Lament Psalm." King David is crying out to God, asking God to deal with those who are not following God's will. David is also asking God to deal with those seeking to persecute him, the king. David never accuses God of abandoning him, rather David wants God to deal justly with those who are after him. Psalm 11 is also penned by David. Many of David's psalms praise the Lord for the work He has done in our lives and for always being there to listen to our problems.
Focus Verses: Psalms 10:1 Have you ever wondered where the Lord was during a difficult time in your life? Looking back, we can often realize that He was beside us the whole time, helping us. Why do you have these moments of despair? What can you do to overcome them? Why are they allowed by the Lord?
For more information regarding how your financial support can help, please click here.