Job 7-8: Day 026: Journey Through the Bible in a Year
January 27, 2022
Job 7-8
Click here for the Reading
Day 026: Journey Through the Bible in a Year
Focus Verses for Today: Job 8:8-9
Ask the Lord for His understanding of Job 7-8. Read Job 7-8. Let's journey!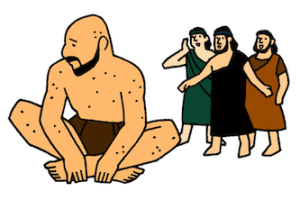 Commentary: Job continues speaking, expressing his belief that he would soon die. Job pleads with God to be relieved of the trials he is experiencing. He tells God, in his view, what is being done to him, however, Job's view is incorrect. Like his friends, Job appears to believe that a person is blessed with material goods if they live a righteous life. Job also does not appear to believe in an afterlife, and that all rewards a person received were for the living. He seeks forgiveness for any sin he may have committed unaware. Job's second friend, Bilad, begins speaking in chapter 8. Bilad is rather blunt, especially compared to Eliphaz, however, the theme is the same: Job must have sinned to warrant such punishment and he must repent to end his suffering. This is a rather human way of explaining suffering on earth. However, our rewards, or punishments, on earth are temporary.
Focus Verses: Job 8:8-9 What does this passage mean to you? How can you follow its advice?
For more information regarding how your financial support can help, please click here.