Isaiah 18-22: Day 027: Journey Through the Bible in a Year
January 28, 2022
Isaiah 18-22
Click here for the Daily Reading
Day 027: Journey Through the Bible in a Year
Focus Verses for Today: Isaiah 21:8-9
Take some time to seek God's guidance and understanding for our journey through Isaiah 18-22 today. Read Isaiah 18-22. Let's journey!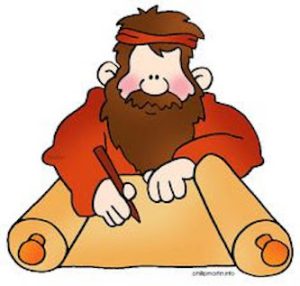 Commentary: The first four chapters of today's reading contain the same theme: trust in the Lord God and do not rely on the power of man. It seemed that every country of Old Testament time had their gods. The rulers appear to believe that when they went to battle the country with the superior god would prevail. This logic would lead to the belief that the various god's powers rose and fell somewhat like the tide of the ocean. However, that belief is false. God knows what is going to happen, when it is going to happen, and how it is going to happen. The Lord God is in control and we must trust Him. When Israel engaged in the sinful conduct of other nations, God withdrew His protection from them and His judgment came upon them. Isaiah's naked demonstration in chapter 20 shows the foolishness of relying on other nations for protection instead of the Lord. In chapter 21, Isaiah warns against false, pagan gods and sin.

Focus Verses: Isaiah 21:8-9 Babylon worshipped false gods, yet they rose to greatness. Why? God used them to punish the Israelites, yet ultimately Babylon would fall. Their reliance on false gods was their downfall, just as it was for Israel. Upon what or whom do you rely?
For more information regarding how your financial support can help, please click here.