Romans 9-10: Day 029: Journey Through the Bible in a Year
January 30, 2022 
Romans 9-10
Click here for the Daily Reading
Day 029: Journey Through the Bible in a Year
Focus Verses for Today:  Romans 10:5-13
Before reading, stop and pray, asking that the Lord provide an understanding of Romans 9-10. Read Romans 9-10. Let's journey!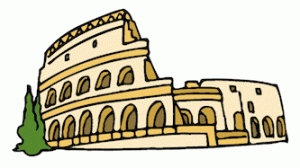 Commentary: Paul expands the idea he presented in the previous chapter; salvation through faith not through works.  Israel had allowed the law to become a stumbling block to salvation through Jesus Christ.  For hundreds of years, the people of Israel had followed the laws given to Moses, including how to seek forgiveness for sins.  The Jews had become focused on following the laws and missed the reason behind the laws.  Faith, belief, salvation, comes from the heart, not through rituals or the law.  In this passage, Paul references Isaiah several times.  Isaiah gave several warnings in his prophecies, warnings that applied to the Jews in Isaiah's time, Jews and Gentiles in Paul's day, and to all believers today.  Jesus, the Messiah, is the atonement you need to cover your sin before God.  Quite a change, a bit confusing, and evidence of the importance of studying the entirety of the Bible.
Focus Verses:  Romans 10:5-13  Paul relies heavily on quotes from the Old Testament in this passage.  From where do these quotes come?  What is their context and how is Paul applying them in his writing?  What does this passage tell you? How can you apply it to your life today?
For more information regarding how your financial support can help, please click here.