Psalms 12-14: Day 032: Journey Through the Bible in a Year
February 2, 2022
Psalms 12-14
Click here for the Daily Reading
Day 032: Journey Through the Bible in a Year
Focus Verses for Today: Psalms 12:2-4
Take a moment before you begin today's journey and read Psalms 12-14, seeking God's perfect understanding of His word in prayer.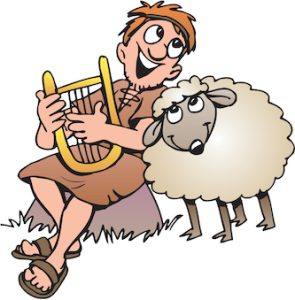 Commentary: All of today's psalms were written by David. Psalm 12 warns against boasting of things not you have not done and of twisting words. Sincerity only comes from the Lord. Psalm 13 begins with a depressed David, who finds that through his faith, he is never alone. God is always with him. Psalm 14 speaks of wisdom, God's wisdom, not earthly wisdom. Those who do not believe in the Lord are fools.
Focus Verses: Psalms 12:2-4 Who else in the Bible boasts of things they have not, or cannot, do? Who else in the Bible has twisted words to suit his purpose? Unfortunately, in today's world, we are constantly surrounded by such people. How can you avoid being one of them?
For more information regarding how your financial support can help, please click here.