International Death Penalty News 2022, Issue 05: Bangladesh, DR Congo, Egypt, Iran, Pakistan, Saudi Arabia, United States of America
International Death Penalty News 2022
Issue 05
Bangladesh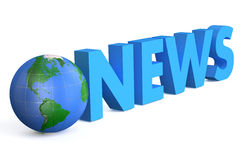 On Monday, January 31, 2022, Pradeep Kumar Das and Liyakat Ali, former police officers, were sentenced to death for murdering retired military officer Sinha Mohammad Rashed Khan.  Pradeep is the former police chief in the Teknaf region, while Liyakat is a former police inspector.  The murder occurred in July 2020.  Six others, including three more former police officers, were also convicted and given life prison terms for their part in the killing.  Six others were acquitted of the crime.  Pradeep, Liyakat, and the other police officers claim they shot Since in self-defense, believing him to be a thief.  The incident sparked conflict between the two security forces.
DR Congo
A military court in the Democratic Republic of Congo has sentenced approximately 50 people to death. All are convicted in the murders of United Nations investigators Michael Sharp and Zaida Catalan, which occurred nearly five years ago. One other defendant is sentenced to 10 years in prison for violating orders, while two others have been acquitted. It is expected that those sentenced to death will serve life sentences instead, as Congo has had a moratorium on executions since 2003.
Egypt
Ten members of the Muslim Brotherhood have been sentenced to death. They were convicted of "forming armed groups to carry out hostile attacks." The Muslim Brotherhood group was banned after the 2013 military coup, which ousted them from power. Shortly thereafter, the Muslim Brotherhood was declared a terrorist organization. Often, anyone who opposes the current regime is accused of being a member of the group.
Iran
On Thursday, January 27, 2022, 68-year-old Mirsoltan Amiri was executed in Urmia Central Prison. He was convicted on drug-related charges. During the summer of 2021, Amiri's son was executed at the same prison as part of the same case. Amiri's execution has not been reported by state officials or the media.
On Saturday, January 29, 2022, Nasser Sohrabzehi was executed in Zahedan Central Prison. He was convicted on drug-related charges. He was in prison about five years before he was executed. His execution has not been reported by state officials or the media.
On Saturday, January 29, 2022, 50-year-old Hossein Kaveh was executed in Rasht Central prison. He was convicted of murder and sentenced to qisas, that is, retribution in kind. He has been in prison for nine years.
On Sunday, January 30, 2022, two Iranian men, Mehrdad Karimpou and Farid Mohammadi, were executed at Maragheh prison in northwestern Iran. They spent the last six years in prison. Mehrdad and Farid were convicted of sodomy, which is a crime eligible for the death penalty in the religious nation. Sodomy is a charge frequently used against gay and lesbian couples.
On Sunday, January 30, 2022, Mohammadreza Afaridoun, a Baluch prisoner was executed in Zahedan Central Prison. He was convicted on drug-related charges after being arrested about four years ago.
On Monday, January 31, 2022, Hossein Kaveh was executed by hanging in Laken (Rasht) Prison. Hossein was 50 years of age. His crime was not reported.
Pakistan
An anti-terrorism court sentenced Muhammad Manan to death for murdering his wife Rabia, his one-year-old son Rehan, his three-year-old daughter Raheela, and his six-year-old brother-in-law Noor Muhammed. All four were killed in 2017. In addition to his death sentence, Manan was also ordered to pay each of the victims' legal heirs.
Saudi Arabia
Dawoud Al-Marhoon was 17 years of age in 2012 when he was arrested and eventually sentenced to death for participating in anti-government protests. However, the execution of a person for a crime committed while under the age of 18 is a violation of international law. Dawoud's death sentence was commuted in February 2021, and he has now been released from prison.
United States of America
Brothers Reginald and Jonathan Carr, death row inmates in Kansas, were appealing their sentences to the Kansas Supreme Court.  In their appeals, the brothers argued that the state's capital punishment law violated the "inalienable" right to life enshrined in the Kansas state constitution.  The Kansas Supreme Court unanimously ruled against the brother's argument, stating, "the natural right to life is forfeitable, and the state's imposition of the death penalty under Kansas' capital sentencing scheme does not infringe upon the 'inalienable' right to life."  The Kansas Supreme Court previously overturned the death sentences of the two brothers due to errors during the trial.
Fifty-one-year-old Oscar Rosales has been arrested in Mexico for the murder of Corporal Charles Galloway, with the Harris County Constable Precinct 5.  Oscar is charged with capital murder.  US Marshals are working to have him extradited back to Texas, where he will face charges and could be sentenced to death.  Oscar shot Cpl. Galloway during a routine traffic stop on the last weekend of January 2022.  He then fled to Mexico, sparking a nationwide manhunt.
Three years ago, California Governor Gavin Newsom issued a moratorium on executions in the state.  Before that, California had not carried out an execution since 2006, despite having the largest death row in the nation.  Now, Governor Newsom is taking steps to move all death row prisoners out of the infamous San Quentin State Prison and into other prisons.  San Quentin will then be "transformed…into something innovative and anchored in rehabilitation" to create a "positive, healing environment."  Death row inmates moved out of San Quentin are taken to other maximum-security facilities.
Former Tennessee death row inmate, Pervis Payne could be eligible for parole in a few years.  Pervis was sentenced to death in 1987 for murdering 28-year-old Charisse Christopher and her two-year-old daughter, Lacie Jo, on June 27, 1987, in Millington, Tennessee.  Pervis has insisted that he is innocent of the crime.  He was removed from death row after his lawyers successfully proved that Pervis was mentally disabled.  In 2002, the Supreme Court of the United States ruled it was a violation of the 8th Amendment to execute a person who is mentally disabled.  Pervis was resentenced to two life sentences by Shelby County Criminal Court Judge Paula Skahan.  The sentences will run concurrently, meaning Pervis will be eligible for parole in about five years.
For more information regarding how your financial support can help, please click here.