Romans 11-12: Day 036: Journey Through the Bible in a Year
February 6, 2022
Romans 11-12
Click here for the Daily Reading
Day 036: Journey Through the Bible in a Year
Focus Verses for Today: Romans 12:1-3
Before reading, stop and pray, asking that the Lord provide an understanding of Romans 11-12. Read Romans 11-12. Let's journey!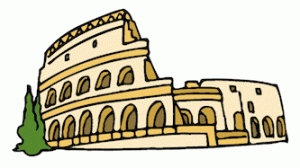 Commentary: Paul reassures the Israelites that they have not been abandoned by the Lord. Israel is God's chosen nation, His chosen people. They have repeatedly rejected Him and continued to reject Him. It appears that Paul believes Israel's rejection of Christ is only temporary and Israel will accept Jesus as their Savior. Paul further explains that, when a person truly surrenders their life to Christ, their life is transformed. The Apostle Paul teaches that true believers, those genuinely thankful, for God's mercy, change their lives, forsaking living sinful lives, seeking instead to live a life that expresses true fellowship with their Lord and Savior, Jesus Christ. A believer's life will take on true humility, forsaking pride, with the understanding that all is accomplished through grace and mercy extended to them through God. Sacrificing for Christ does not have to be an epic stand, rather everyday things, such as volunteering. Such sacrifices should be made out of love and not an obligation.
Focus Verses: Romans 12:1-3 – How do you live as a living sacrifice? How are you renewed each day?
For more information regarding how your financial support can help, please click here.