Psalms 15-17: Day 039: Journey Through the Bible in a Year
February 9, 2022
Psalms 15-17
Click here for the Daily Reading
Day 039: Journey Through the Bible in a Year
Focus Verses for Today: Psalms 16:7-11
Take some time to read Psalms chapters 15-17. Reflect and contemplate on what you have read. Seek God in prayer asking for a clear understanding; His true meaning, of what you have just read, reflected on, and contemplated over.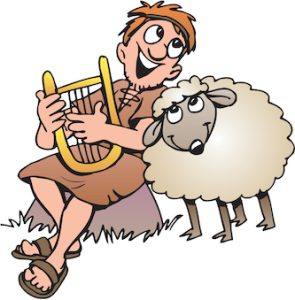 Commentary: David is the author of all three of today's psalms. Psalm 15 describes a life that all Christians should strive to live, while 16 and 17 remind us to always seek the Lord, for He is always there for us, even in our darkest hours.
Focus Verses: Psalms 16:7-11 – Many of David's psalms carry a familiar theme – prayer for salvation for enemies, followed by rejoicing in the Lord. David shows great faith in the Lord. Do you show the same faith in your life? Rejoicing at your eventual salvation even amid your trials?
For more information regarding how your financial support can help, please click here.