International Death Penalty News 2022, Issue 06: Egypt, Iran, Malaysia, North Korea, Pakistan, Singapore, United States of America
International Death Penalty News 2022
Issue 06
Egypt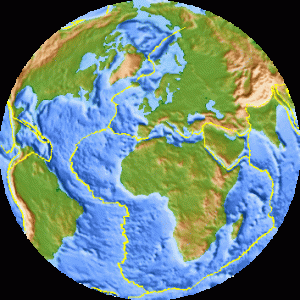 The Zagazig Criminal Court sentenced two brothers to death for killing their father.  The brothers' three sisters and mother were sentenced to two years in prison for assisting in the killing.  The brothers confessed to the crime, saying it was an honor killing because their father had raped one of their sisters.
Iran
On Tuesday, February 1, 2022, an unnamed 36-year-old man was executed by hanging in Shiraz Central Prison.  He was convicted of murder and sentenced to qasis, that is, retribution in kind.  His execution has not been reported by state officials or the media.  In the Iranian legal code, no distinction is made between intentional and unintentional murder.
On Thursday, February 3, 2022, Baluch prisoner Hafizollah Barahouyi was executed in Zahedan Central Prison. Hafizollah was convicted and sentenced to death for drug-related crimes. His execution has not been reported by state officials or the media.
On Thursday, February 3, 2022, Baluch prisoner Najibollah Gargij was executed in Mashhad Central Prison. He was convicted on drug-related charges. His execution has not been reported by state officials or the media.
On Saturday, February 5, 2022, Khatoun Hamidi, a woman, was executed in Qazvin Central Prison. She was convicted of murdering her fiancé five years ago. Khatoun did not want to marry the man and was being forced by her father. She was convicted of murder and sentenced to qisas, that is, retribution in kind.
On Sunday, February 6, 2022, 32-year-old Behzad and 26-year-old Yousef Tahmtan were executed in Ardabil Central Prison. The two men were cousins and convicted of armed robberies and murder. The cousins were arrested in February of 2019. Behzad was convicted of five murders, including a murder for which a man was executed in May of 2018.
On Sunday, February 6, 2022, 66-year-old Jamshid Sharmahd was publicly executed. Jamshid was born in Iran and is also a German national and US resident. He was convicted of corruption on earth for planning and directing terrorist acts. Jamshid is allegedly the leader of the US-based "Tondar" terrorist group and allegedly had connections with the FBI, CIA, and Mossad. The Tondar group carried out attacks including the bombing of a mosque in Shiraz on April 12, 2008, which resulted in the deaths of 14 people. Around 300 others were injured in that attack.
On Monday, February 7, 2022, 37-year-old Mirza Rouhifar was executed in Aligoudarz Prison. Mirza, a tire salesman, was convicted of murdering his neighbor over a financial dispute and sentenced to qisas, that is, retribution in kind.
Two men have been arrested and charged with killing 17-year-old Mona Heydari. At the age of 12, Mona was forced to marry. Two years later she had a son. Recently, Mona fled to Turkey after her family became aware she was having an affair. However, her father and husband went after her and brought her back to Iran, where they killed her in an alleged honor killing. After killing her, Mona's husband proudly carried her head around, posting a video of his actions on the internet.
Malaysia
The High Court sentenced 27-year-old Lee Ee Feng, 28-year-old Henry Wong Chun Kiet, 28-year-old Rina Abdullah, and 28-year-old Chinese national Zhang Hai Ting to death. All are convicted of trafficking drugs, specifically, ketamine and methamphetamine. In addition to trafficking drugs, the four were also convicted of possession. The group was arrested on July 13, 2019, after the police raided the house they were in.
North Korea
A dance teacher has reportedly been arrested in North Korea, along with several students. The teacher was arrested for teaching western, capitalist dances, while the students were arrested for practicing western, capitalist dances. The teacher allegedly used foreign media, on a flash drive, to teach the dances. In 2020, new laws were passed that greatly restricted and increased punishment for possessing or distributing foreign media, especially from capitalist nations. If convicted the students and the teacher could be sentenced to death. Death sentences are carried out in a variety of ways.
Pakistan
Additional District and Sessions Judge Shabraiz Akhtar Raja sentenced a man to death for the rape and murder of a three-year-old boy. The man kidnapped the child, before raping and murdering him. Forensic evidence linked him to the crime. The unnamed man was also ordered to provide monetary compensation to the family of the victim.
Singapore
A judge has sentenced 41-year-old Malaysian national Kishor Kumar Raguan to death for trafficking drugs. He was arrested after delivering a bag that contained heroin to 61-year-old Singapore national, Pung Ah Kiang. Pung was arrested as he was returning to his home. Pung was sentenced to life in prison.
United States of America
Sixty-six-year-old Gerald Pizzuto was sentenced to death in Idaho in 1986.  After decades on death row, and being diagnosed with terminal, late-stage bladder cancer, the Idaho Commission of Pardons and Parole recommended that Pizzuto's death sentence be commuted late last year.  Idaho Governor Brad Little rejected the recommendation of the board.  Attorneys for Pizzuto took the issue to court to decide if the Governor could reject the recommendation and keep Pizzuto on death row.  Judge Jay Gaskill, of Nez Perce County ruled that the Idaho Commission of Pardons and Parole is the only body with the authority to commute an inmate's sentence stemming from a murder conviction. In cases of treason and impeachment, the governor makes the final decision.  Governor Little plans to appeal the decision, believing that the sentence the jury imposed on Pizzuto should be carried out.  Pizzuto is convicted of raping and murdering Berta Herndon in 1985.  He is also convicted of murdering Del Herndon, Berta's nephew.  The crime was carried out at a remote cabin north of McCall, Idaho.  He was scheduled to be executed
Prosecutors have announced they plan to seek the death penalty against former Huntsville, Alabama Police Officer David McCoy, for the murder of his seven-month pregnant girlfriend, 26-year-old Courtney Spraggins.  Courtney spent the holidays with her family in Maryland, then drove down to Alabama, where she planned to move in with McCoy.  She arrived at his apartment complex on January 7, 2022, and was killed shortly after texting her parents that she had arrived.  Unbeknownst to Country, McCoy was engaged to, and living with, another woman at the time.  McCoy initially denied killing Courtney, however, he eventually confessed.  Forensic evidence also points to McCoy as the killer.
For more information regarding how your financial support can help, please click here.