Isaiah 29-33: Day 041: Journey Through the Bible in a Year
February 11, 2022
Isaiah 29-33
Click here for the Daily Reading
Day 041: Journey Through the Bible in a Year
Focus Verses for Today: Isaiah 30:1-5; 31:1-3; 33:1
Take a moment to pray for understanding of Isaiah 29-33; then read it intently. Let's journey!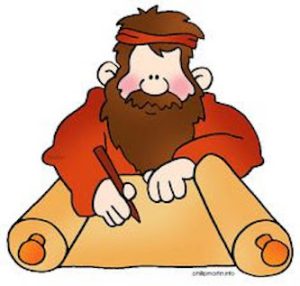 Commentary: Judah fails to follow God in all things. God is not a God of compromise. God is a God of order. God is the Creator of all! He knows all things! He knows every thought ever thought! God knows every dream ever dreamed! Nothing that is done, thought, nothing – not a thing: God knows. He knows everything about all creation: you know the birds and the bees, the flowers, and the trees. Everything! Yet Judah tries to hide its sin from God, turning from God. God wants to be actively engaged in our lives. He wants to help us with decision-making. Rather than turn to God, Judah turned to Egypt for help. Egypt's help turned out to be useless. Judah's disobedience to God resulted in many consequences; the first, and most obvious to the worldly mindset, is that God allowed Judah to be occupied by foreign countries. The children of God became slaves to a faithless nation. The more important concern is disobedience results in spiritual separation from God. This is truly tragic. Think of it like when a spouse becomes angry and chooses the sofa over the bed – it is not permanent but it is painful and hopefully thought-provoking.
Focus Verses: Isaiah 30:1-5; 31:1-3; 33:1 – Our focus verses for today is the start of three "woe" oracles. Each begins with a formal complaint (woe) and then goes on to offer hope for the future when God will transform the world and implement His plans. What are the formal complaints against the people? Examine your own life. If God were to address you in such a manner, what might He have to say?
For more information regarding how your financial support can help, please click here.