Genesis 24-27: Day 044: Journey Through the Bible in a Year
February 14, 2022
Genesis 24-27
Click here for the Daily Reading
Day 044: Journey Through the Bible in a Year
Focus Verses for Today: Genesis 25:29-34
Take a few moments to pray for God to give you an understanding of Genesis 24-27. Now read chapters 24-27 of Genesis listening for God to speak to you through these verses. Let's journey!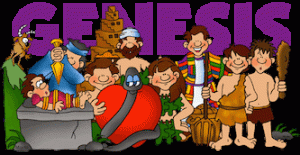 Commentary: God will always keep His word to us, even if it takes longer than we may want or expect. We must be patient, constantly in prayer, listening for the Lord's instructions, as they are not always so obvious. Abraham seeks a wife, a Jewish, untouched wife, for his son Issac. Such a wife, Rebekah, is found amongst relatives of Abraham. Abraham dies, and Ishmael and Issac, brothers, come together to bury their father. Esau and Jacob are born. Both Esau and Jacob had their flaws, which are shown over the birthright issue (birthright is an advantage or special privilege given to the eldest son). Esau gives up his birthright for a bowl of red lentil stew. Issac, through God, gained a reputation among neighboring kingdoms. Jacob, and his mother Rebekah, deceive Issac into giving Jacob the firstborn blessing, angering both Issac and Esau. Jacob was forced to flee after his father's death. Isaac, Jacob, Esau, and Ishmael demonstrate the importance of valuing our heritage and family history.
Focus Verses: Genesis 25:29-34 What flaws are demonstrated by the brothers? Why is it important to see the flaws of Biblical characters? Do you share any flaws with Esau or Jacob?
For more information regarding how your financial support can help, please click here.